---
Liz from Santa Monica, California writes:


"My hero is Jim Henson. He was a great person who created wonderful characters the world has loved for over 30 years."



JIM HENSON:
Father of the Muppets
by Liz Milch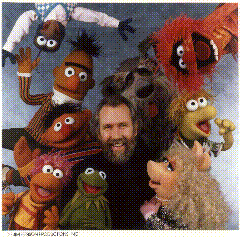 Jim Henson was an amazing man who has created more than a hundred memorable characters for over thirty years. His puppets were groundbreaking, allowing puppeteers to control more of the puppet than ever before. From Kermit to Rizzo the Rat everyone has a favorite muppet.
Jim Henson created the muppets in 1969 and since then they have become known worldwide. His muppets have starred in many television shows (Muppets Tonight, Muppet Babies), which have won many awards. He also created other T.V. shows such as, The Storyteller, Fraggle Rock, The Jim Henson Hour and The Dinosaurs. The muppets have also starred in five movies: The Muppet Movie, The Great Muppet Caper, The Muppets Take Manhattan, A Muppet Christmas Carol and Muppet Treasure Island. Other movies he has made are The Dark Crystal, Labyrinth and The Witches.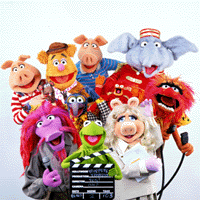 Although he accomplished all of this, Jim Henson's largest accomplishment was probably Sesame Street. It taught children in one hundred twenty countries how to read, count and share. It has been on the air for 24 years, one of the longest airing shows in history.
For all these reasons, and more, Jim Henson is my hero.
---
Follow these links to more websites on Jim Henson and the muppets:
Yahoo's collection of pages on the Muppets.
The Sesame Street Homepage.
Pigs in CyberSpace has links to various Muppet pages.

---

SIGN THE MY HERO GUESTBOOK
Tell us about your hero!
To FEATURE YOUR HERO, send us your story with text, photos, videos and drawings.
---
For more information, contact:
MY HERO
1278 Glenneyre #286
Laguna Beach, CA 92651
Fax (949) 376-9540
email: myhero@myhero.com


---
Return to My Hero Home Page
Written by Liz Milch.
Photos courtesy of Henson Productions.
Page layout by Nancy Nickerson.