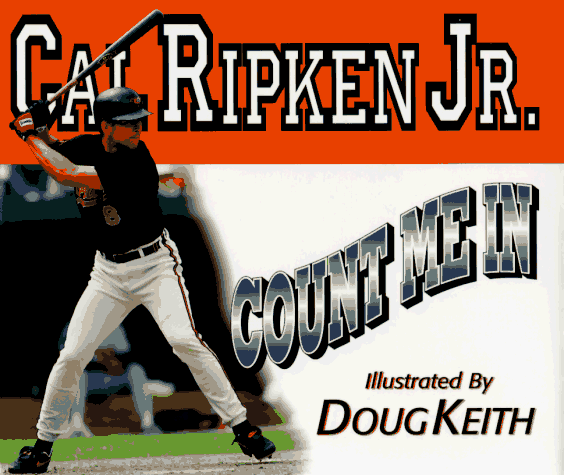 Count Me In
by Cal Ripken, Jr.

Illustrator: Doug Keith
Publisher: Taylor Pub; (October 1995)
ISBN: 0878339159

MY HERO recommends this book to children readers.


---
Hero(es) associated:
Calvin Edwin Ripken Jr. by Taylor from Northfield
---
Users Reviews:
kighkjf 11/7/2007 11:24:54 AM
i love the book
Kyle From Utah 3/9/2007 12:53:59 PM
I really liked the book count me in it really taught me a lot about cal and about baseball. Great book!!
---
Add your comments