The Sylvia Earle Ocean Conservation Award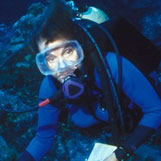 What's this project about...
Submit a film of 5 minutes or less about someone working to protect the ocean.

Winner will be announced on World Oceans Day (June 8th) and
will be recognized at the 2013 MY HERO International Film Festival

Winner also receives $500 and will be featured in the MY HERO and
One World One Ocean websites for World Oceans Day

DEADLINE is May 1st, 2013
RESOURCES


The campaign was launched at the 2012 MY HERO International Film Festival

How To Make A Short Film

MY HERO Editor Becky Miller has created a directory page filled with stories, art and films to support this project.
World
O
ceans' Day Organizer
Becky writes, "As more of our teachers and students participate, I hope to add even more great content!"
For any questions or concerns, please email
Media Arts Director Wendy Milette
media@myheroproject.org

Project Details
GRADE LEVEL
All Ages
Home
Lesson Plans
Calendar
Resources
Community
Participate
Selected Stories
FAQs
Survey
The Teacher's Room is a program of
The MY HERO Project
With support from: