Abd El-Hamid Ibn Badis
by Faiza from Algiers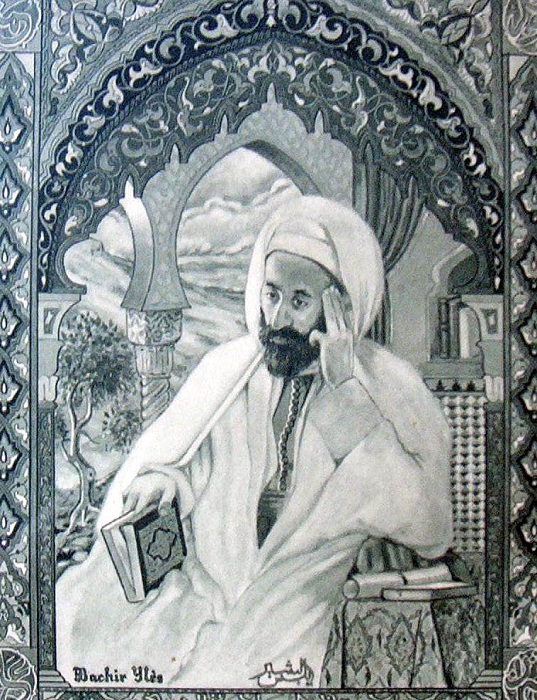 Every year, on April 16th, Algeria celebrates the day of knowledge. The founder of the Algerian Islamist movement, Abdelhamid Ben Badis having prematurely died on that day. Abdelhamid Ben Badis (December 4, 1889 - April 16, 1940) was an emblematic figure of the Reform movement in Algeria. In 1931, Ben Badis founded the Association of Algerian Muslim Ulema, which was a national grouping of many scholars in Algeria from many different and sometimes opposing perspectives and viewpoints. The Association would have later a great influence on Algerian politics up to the Algerian War of Independence. In the same period, it set up many institutions where thousands of Algerian children were educated. The Association also published a monthly journal, the Al-Chihab . Ben Badis contributed regularly to it between 1925 and his death in 1940. The journal informed its readers about the Association's ideas and thoughts on religious reform and spoke on other religious and political issues. "Islam has freed intelligence from all the beliefs which are based on authority. It gave intelligence its full sovereignty so it could decide of everything using its own judgment and wisdom." from Echihab 1931.
Today, many Algerian intellectuals and politicians claim they are the heirs of Ben Badis (exactly like many do with Malek Bennabi), but let's read these short excerpts from Ben Badis's articles and reflect on how they match... or not, with the actions of those self-proclaimed heirs celebrating it with competitions between schools and classes of different levels, plays, exhibition of drawings done by pupils. The best pupils of the school are rewarded in every subject. Through all the country there are different celebrations in the cultural centers mosques town hall and theatres. The winners of every event receive a prize as a sign of encouragement.
A hero is someone that did something special and unique. Someone that could change the world to make it better. Ben Badis is one of those special persons because during the French colonialism he made sure to protect Arabic and I science from DISAPPEARANCE. And that is an heroic act. He considered education as a vital element enabling the nation to develop.
Page created on 6/9/2016 12:00:00 AM
Last edited 6/9/2016 12:00:00 AM