Terry Fox
by
Jack from Calgary
I'm not a dreamer, and I'm not saying this will initiate any kind of definitive answer or cure to cancer, but I believe in miracles. I have to.
I chose Terry because he did raise money for cancer to try to save lives. Also because he ran across Canada with one leg and one prosthetic leg. Also all the money he raised went to cancer research. Anther is because he inspired Canadian's if they put there minds to it they can accomplish anything there minds can put them to. Also because he made million of people aware of the need for cancer research. I also chose him because the Terry Fox Foundation has raised about over 30 million dollars.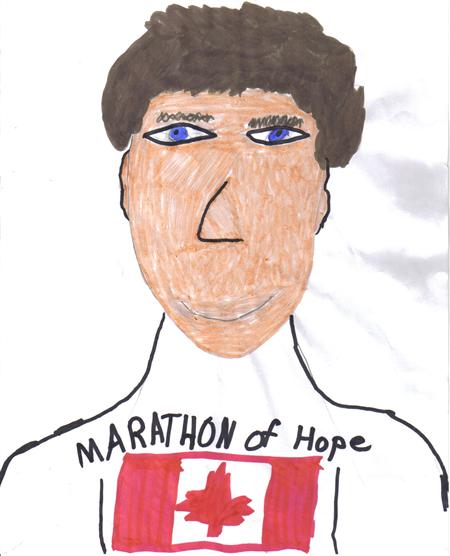 Terry Fox was born July 28, 1958 in Winnipeg, Manitoba to Rolland Fox and Betty Fox. He was an enthusiastic athlete, playing rugby, baseball and soccer as a child. On November 12, 1976, as Fox was driving home to Port Coquitlam, he became distracted by nearby bridge construction, and he crashed into the back of a pickup truck. After the car accident about 3 months later he was told that his leg had to be amputated, he would require chemotherapy treatment, and that recent medical advances meant he had 50 percent chance of survival. About 3 weeks after the surgery Terry was walking again and was processing to playing golf with his father. The summer of 1977 Rick Hansen, invited Terry to try out for the wheelchair basketball team.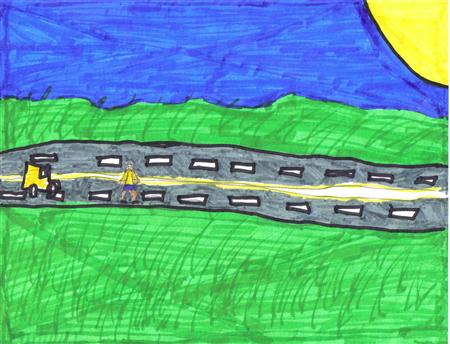 He accomplished to be Canada's greatest hero, choosing to prove that someone with an amputated leg is just as capable as someone with two legs. One of his greatest achievements was that he managed to run halfway across Canada only stopping because of his illness. Terry was voted by the Canadian sports editors for the Lou Marsh Award for outstanding athletic accomplishment. Also he is said to have the biggest run in the world named after him, The Terry Fox Run. Every year our school participates and raises money for Cancer. He has raised more than 600 million dollars for cancer research. He also got the Order of Canada, which is the hardest award to get in Canada and one of Canada's greatest honors. In 1982 a Terry Fox stamp was issued by Canada Post. Terry Fox had a mountain park named after him. There is an award that the government of Canada gives out every year, called the Terry Fox Humanitarian Award. There is a Terry Fox Memorial at BC Place. Besides he has inspired many of us to chase our dreams just as he did his.
Since Terry's death he helped millions of people survive cancer because of all the money he has raised. After he died he did not know he would become a hero because of what he did. When Terry started the run he had no idea that he would have impacted the lives of Canadians and many people around the world. He was more than an inspiration to many people.
Page created on 6/4/2013 12:00:00 AM
Last edited 6/4/2013 12:00:00 AM
The beliefs, viewpoints and opinions expressed in this hero submission on the website are those of the author and do not necessarily reflect the beliefs, viewpoints and opinions of The MY HERO Project and its staff.