EON'S DOOR Novel Study Unit
by J.G. McKenney of Smiths Falls Collegiate,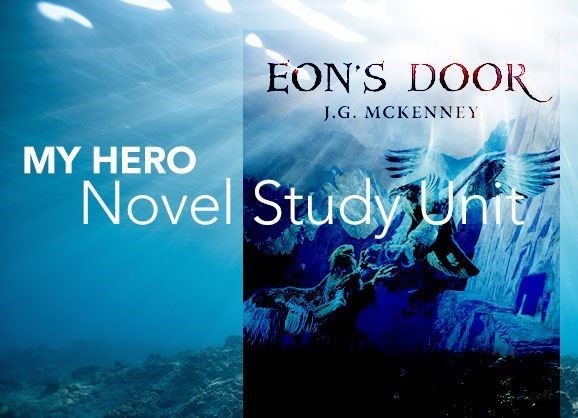 Overview
Procedure
Resources
Assessment
Standards
Written By
J.G. McKenney of Smiths Falls Collegiate,
Grade Level
5-8
Subject
English/Language Arts
A comprehensive novel study unit for the award winning fantasy adventure, EON'S DOOR, by J.G. McKenney. Suitable for grade 7, 8, or 9 students with average to strong reading skills. Organized in a user friendly chapter assignment format with assessment rubrics.

1. read and demonstrate an understanding of a variety of literary, graphic, and informational texts, using a range of strategies to construct meaning; 2. recognize a variety of text forms, text features, and stylistic elements and demonstrate understanding of how they help communicate meaning; 3. use knowledge of words and cueing systems to read fluently; 4. reflect on and identify their strengths as readers, areas for improvement, and the strategies they found most helpful before, during, and after reading.