Winter
by Isabel from The Woodlands
"How One Little Dolphin Learned to Swim Again"
Winter is a bottlenose dolphin and was born in 2005. Winter was only three months old when she was found wrapped tightly in a crab trap line and wasn't able to escape. Winter was rescued from the Mosquito Lagoon on December 10, 2005 and was taken to CMA to heal. It is very rare Winter survived because almost every dolphin that gets stuck in a crab trap line dies. Winter lost her entire tail and two vertebrates from the injuries that she had gotten from the crab line. Winter would have to learn to swim without a tail. This made Winter swim with a "side to side" motion which is unusual to her spine and would also damage her spine because dolphins are meant to swim with a "up and down" motion. Kevin Carroll who had designed many prosthetics for other animals volunteered to help Winter.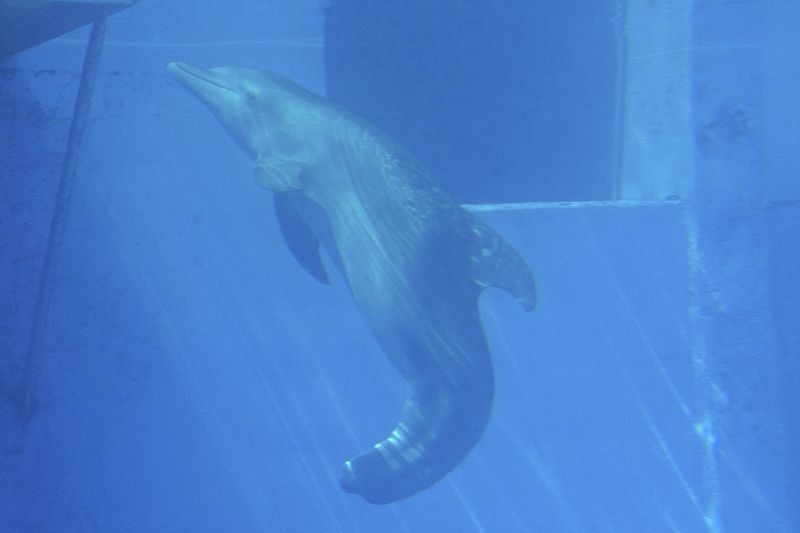 It is very challenging attaching a completely new prosthetic tail onto an inexperienced dolphin. When the clear water marine veterinarians first started to put the prosthetic on her body, Winter was being very good and letting the people help her.
However, learning the feeling for the tail took a while for Winter to adjust to. Over several months, Winter learned the correct body position and how to work the tail. There is a sleeve which is attach the prosthetic fluke to Winter's peduncle. Then the sleeve is in place on her peduncle, the muscular part of a dolphin before the tail-flukes. Once the prosthetic tail is in place, the veterinarians check to ensure a snug and comfortable fit for winter. Without her prosthetic tail, to make her flukes work right, Winter utilizes her entire body in order to propel herself forward, moving from side-to-side like a shark. All of this time winter has to be brave and caring for the people who take care of her.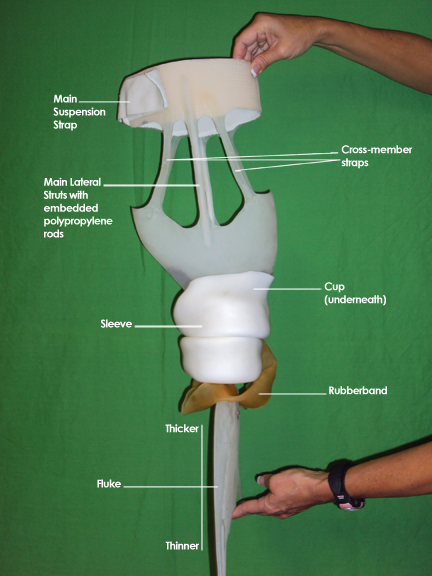 Winter is a hero because she never gave up and people worldwide all believed in her and everything she and her trainers do and that gave a lot of people encouragement about their lives. It really made Winter a hero because every time she performed in a show or a event a lot of people would come even if they didn't live anywhere close to where Winter was.
Winter is my hero and probably a hero to many other people because when she lost her tail she had to learn to swim again without it. It inspired me because even if I had to re-learn something again without something important you should still keep on trying. Winter probably inspired children and adults who are missing an arm or a leg from something that was not their fault like Winter and they would keep on trying to do what they want to do. It inspired me to never give up even if you think something is impossible and there is always someone who will help you and you keep on trying.
Page created on 6/17/2012 10:06:36 PM
Last edited 1/4/2017 9:10:54 PM