What is the first thing that comes to your mind when you think of a hero? Maybe a brave warrior who defends his country from harm? Or maybe a local leader of a community who helps in numerous charities and donates money to the poor? How about a pastor or a firefighter? Before we begin to answer my first question, we must first ask ourselves: what defines a hero? This, however, is a virtually impossible question to answer because many people see different qualities in a hero. Heroes come in all shapes and sizes, colors, genders, and ethnicities. When I think about the characteristics of a hero and try to picture who an ideal hero is, one name comes to mind: Bill Cosby.
Yes. Bill Cosby. Not only has this man made an influence on me as an actor and entertainer, but he has also made an influence on how he conducts himself as a person. And not only has my life been influenced by him, but according to the website named The Kennedy Center Honors he "has most decisively touched the lives of millions of Americans." Not bad for a man who is considered to be one of the most influential entertainers of the 20th century.
Mr. Cosby was born on July 12, 1937 in Philadelphia, Pennsylvania. He grew up in a fairly poor neighborhood, and did not see much of his father-who was in the Navy most of his childhood life. This left the job of role model up to his mother, who was the main influence in his life. Cosby left school in tenth grade to join the Navy and finished high school while in the service. After he was released, he attended Temple University as a result of a sports scholarship (he was very athletic) where he became a physical education teacher. He also began stand up comedy in several nightclubs.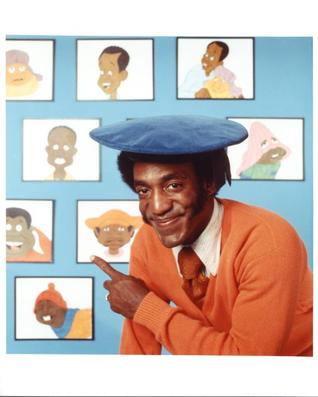 Cosby's big break came in 1965 when he starred in the series I Spy. Made during the time of the civil rights movement, I Spy represented history in showing a black man and a white man as equals and people loved the show because it helped to "break many racial barriers" (The Kennedy Center Honors). The show also made Cosby become the first African American actor who starred in a weekly television "dramatic" series. The show won three Emmys. After I Spy came many films including: Man and Boy (Cosby's debut film), Hickey and Boggs and Jack, with Robin Williams. Shows included "The Bill Cosby Show" in 1971, "Cos" in 1976, "The Cosby Mysteries" in 1994, and "Cosby". In addition to his television series were children's daytime shows. "The Electric Company," and "Children's Theater" are just some of the shows that he guest starred in, and "Fat Albert and the Cosby Kids" was a show that he created. Cosby did a continuation of the show "Kids say the Darndest Things" where Cosby has candid interviews with children listening to how they "try to explain to him some of life's deepest rules", (ZBC television).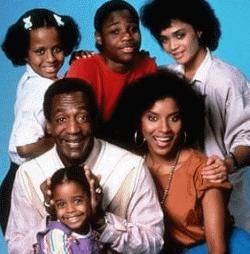 Children are another topic of interest for Mr. Bill Cosby. One of the many things I admire about Bill Cosby is his devotion to helping children all over the country and bringing smiles to their faces. He created many children books, including the Little Bill series, helping kids to learn with fun and to observe the world they live in.
Apart from the Entertainment world, Bill Cosby also shines as a person, who has hosted many charity events, making donations and sending gifts to support education in various colleges(Texas A&M, Central State University), and other social and civil rights organizations. He has also written books, including: Childhood, Cosbyology, Time Files (selling about 1.75 million copies), Love and Marriage and Fatherhood. Fatherhood became the fastest selling hardcover book of all time selling about 2.6 million hardcover copies and 1.5 million paperback copies.
But nothing can compare the success of what I consider his greatest sitcom ever: "The Cosby Show". What is so amazing about "The Cosby Show" is that it centers on a middle class black family with Claire Huxtable playing a lawyer and Cliff Huxtable playing and obstetrician gynecologist. These were not the usual black occupations depicted on television at that time. With nothing but number-one ratings, The Cosby Show captivated the nation for eight years (1984-1992) and gave the message "people are many things simultaneously. 'Race' is one such thing, but it isn't the only one and it isn't always the primary one" (The New York Times). The show won three Emmys, an NAACP Image Award and a Peabody Award. Another excerpt from Life Magazine writes that before the Cosby Show aired, "many viewers had rejected prime time television as an electronic wasteland of crime, slime, glitz and glands….What Cosby offered instead was a gentle, whimsical, warm-hearted sitcom about family life that found humor in the little things that happen in every home and everlasting value in the love and trust that exist between parents and children".
I am one hundred percent honest when I say that "The Cosby Show" is my favorite sitcom of all time. Being an African American female, I find it uplifting to see an upscale black family portrayed in such a positive manner. I believe that this show caused many people to give more recognition to black individuals and respect black individuals. I also believe that what sets "The Cosby Show" apart from other sitcoms is the fact that the show does not have to result to using profanity or provocative language to make people laugh. Mr. Cosby is also one of very few comedians who does not use race as one of his themes for comedy. He believes that instead of joking about the differences between races, he would rather discuss the similarities between them. By choosing to stay "clean" with his jokes, Cosby is not just a favorite to one particular group, but is a favorite to people of all ages, ethnicities, and genders. This gives me an even greater respect for Bill Cosby and the show. Not only has Bill Cosby shown set an example for all who know him, his legacy is one that can not be replaced and will live on for all eternity.
Page created on 7/7/2015 12:00:00 AM
Last edited 7/14/2017 12:50:11 AM