"If anything at all, perfection is finally attained not when there is no longer anything to add but when there is no longer anything to take away" - Maria Tallchief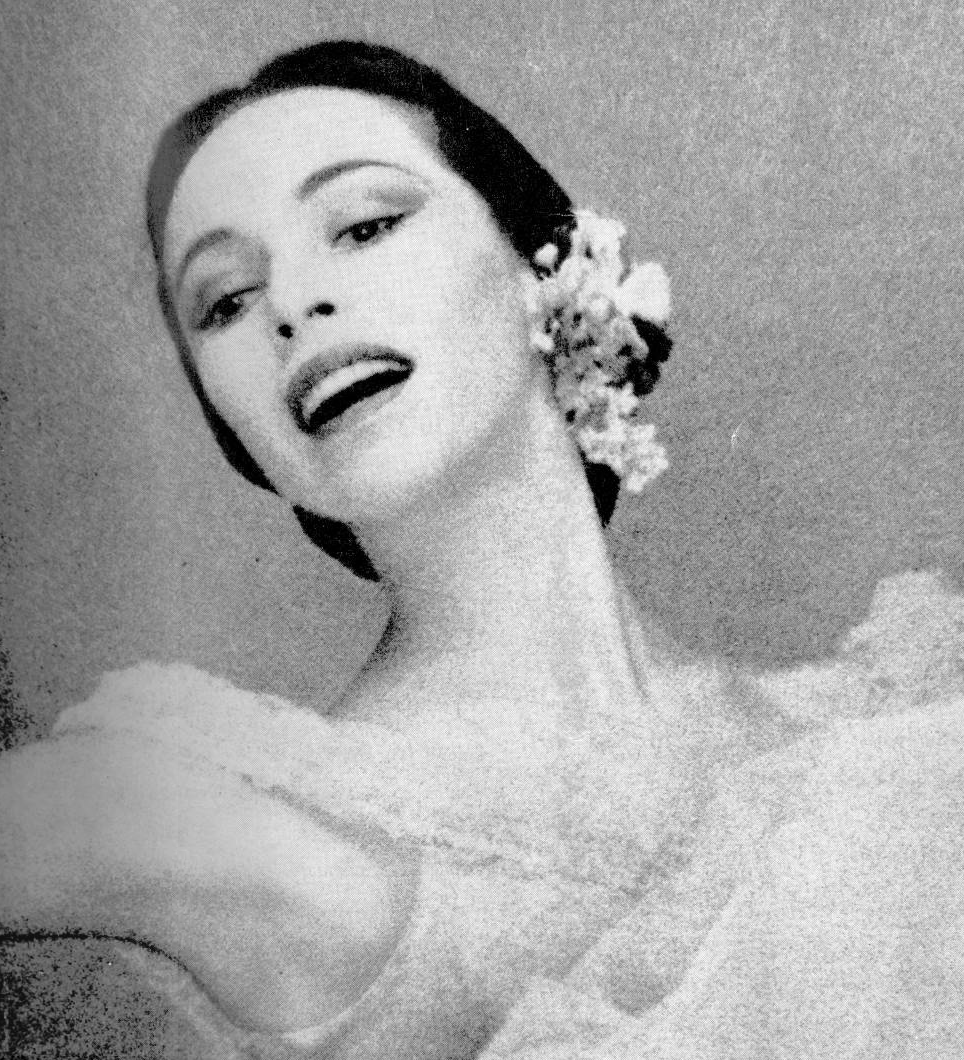 Maria_Tallchief_https://commons.wikimedia.org/wiki/Category:Maria_Tallchief#/media/File:Maria_Tallchief_1954.pngBetty Marie Tall Chief was born in Oklahoma on January 24, 1925. Her mother, Ruth, was an independent woman of Scotch-Irish background. Maria's handsome father, 6 feet 2 inch tall Alexander Joseph Tall Chief, was Osage Indian. On the Oklahoma reservation where Alexander's tribe had settled, oil had been discovered. During his youth, his family never lacked for money. Times were not always easy, though. There was a time when the Osage tribe was vulnerable to a few predatory white citizens who tried to take the land through devious and violent means. During the Osage Indian Murders, Maria's cousin, Pearl, barely escaped with her life when her entire family was killed.
Maria says that she was a shy girl and a good student:
"In many ways, I was a typical Indian girl — shy, docile, introverted. I loved being outdoors and spent most of my time wandering around my big front yard, where there was an old swing and a garden. I'd also ramble around the grounds of our summer cottage hunting for arrowheads in the grass. Finding one made me shiver with excitement. Mostly, I longed to be in the pasture, running around where the horses were..."
Maria's mother recognized Maria's musical gifts from an early age and set her to practice the piano at age three. When Maria's sister, Marjorie, was old enough, Mother Ruth began to dream of her girls becoming musical film stars. The girls learned a rich background of dance - part-vaudeville and part ballet, from a woman in town – until Ruth decided that the little nowhere town of Fairfax, Oklahoma was too small for her talented girls. The amount of the oil checks had been dwindling over the years and this was another incentive to try their luck elsewhere. The family picked up and moved to Southern California.

This was to be a decisive first step in Maria's career. The family settled nearby. At Belcher's, the sisters learned ballet, tap, acrobatics, and Spanish dancing. Maria even became expert with the castanets.
"Mr. Belcher understood, however, that it was not character dancing technique Marjorie and I lacked. A character dancer performs national or folk dances, such as mazurkas and polkas, which are not performed on pointe. My sister and I were deficient in the basics of ballet technique. Our training shocked him. 'Your daughters have been put on pointe way, way too early, Mrs. Tall Chief. It's a miracle they haven't injured themselves.' He insisted we go back to the beginning."
Maria and her sister were enrolled at Beverly Vista School and it was here that she first felt discrimination because of her heritage. "Some of the students made fun of my last name, pretending they didn't understand if it was Tall or Chief. A few made war whoops whenever they saw me, and asked why I didn't wear feathers or if my father took scalps. After a while, they became accustomed to me, but the experience was painful. Eventually, I turned the spelling of my last name into one word. Everything in school was in strict alphabetical order and I wanted to avoid confusion."
When Maria was twelve, her mother found a respected ballet teacher for her daughters. Maria's thorough training from Mr. Belcher made her an apt pupil for Bronislava Nijinsky. Not only was Nijinsky respected, but she was the sister of Vaslav Nijinsky and, like her brother, she was a graduate of the Imperial Theatre School in St. Petersburg, Russia. From Nijinsky, Maria would learn what it would take to become a dedicated ballerina.
"Even though she wasn't verbal, Nijinska knew how to get her point across. She communicated with a firm tap on the shoulder. Her husband, Nicholas Singaevsky, sometimes translated, but his English wasn't much better than hers. 'Madame say you look like spaghetti,' he'd explain, and the message was understood. He'd also expound her philosophy. 'Madame say when you sleep, sleep like ballerina. Even on street waiting for bus, stand like ballerina.' So we didn't concentrate only for an hour and a half a day on what was being taught. We lived it-"
As Maria would say, "Two strong women, my mother and my teacher, were directing my destiny, and I loved them both."
From here on, momentous opportunities came her way as she studied and performed with the best. Maria Tallchief, a shy young Native American from the little town of Fairfax, Oklahoma, became a prima ballerina, star of Ballet Russe, world traveler and even the wife of one of the most prominent Russian choreographers of all time, George Balanchine.
While traveling across Oklahoma by train to join Maria, Balanchine was said to have pointed out an Indian reservation and exclaimed enthusiastically to his Russian friend, "'Look, those are my new relatives!' and for the next few hours recounted Indian lore, speaking in Russian." She would go on to be one of his greatest admirers and supporters, even though their marriage did not last. Maria was the first to dance the role of the Sugar Plum Fairy in the choreographed version of the Nutcracker Ballet, created by Balanchine. She was the pioneer of many roles created by her genius husband. She saddened ballet fans everywhere when she retired in 1965.
I did not settle on ballet as my passion in life, although I love to watch it. I did not devote my life to music, either, although I would be a sorry human being without access to the music I love. No, it is in Maria Tallchief's devotion to her art – not money, not fame, that is inspiring to me. It was her choice to learn from the best and find her own inner spirit in the dance. To live as a ballerina.
This inspiring dedication can be applied to any passion in life – a calling in science or religion, teaching or community work, and of course, the arts.
Maria had her heroes, too. She never forgot those who inspired her and she always took up the cause of inspiring and helping other young dancers to reach their full potential. She had a wonderful balance of talent, passion, humility and her own unique spirit that you find in our best artist legends. They love their art, they learn from the best and they remain true to their own inner being. Maria felt that her mother and her teacher, Nijinsky, led her to her destiny, but her passion and her drive were already there.
Page created on 7/28/2014 4:17:47 PM
Last edited 6/20/2018 8:16:59 PM
Extra Info
Quotes Maria Tallchief (1949) on Firebird,
"It was practically impossible. The variation contained many low, fast jumps, near the floor, lots of quick footwork, sudden changes of direction, off-balance turns, turns from pointe to pointe, turned-in, turned-out positions, one after another. It was another way of moving . . . There was no time."
"Expressive Culture"
Journal of Social and Evolutionary Systems
15(2): 187-215, 1993