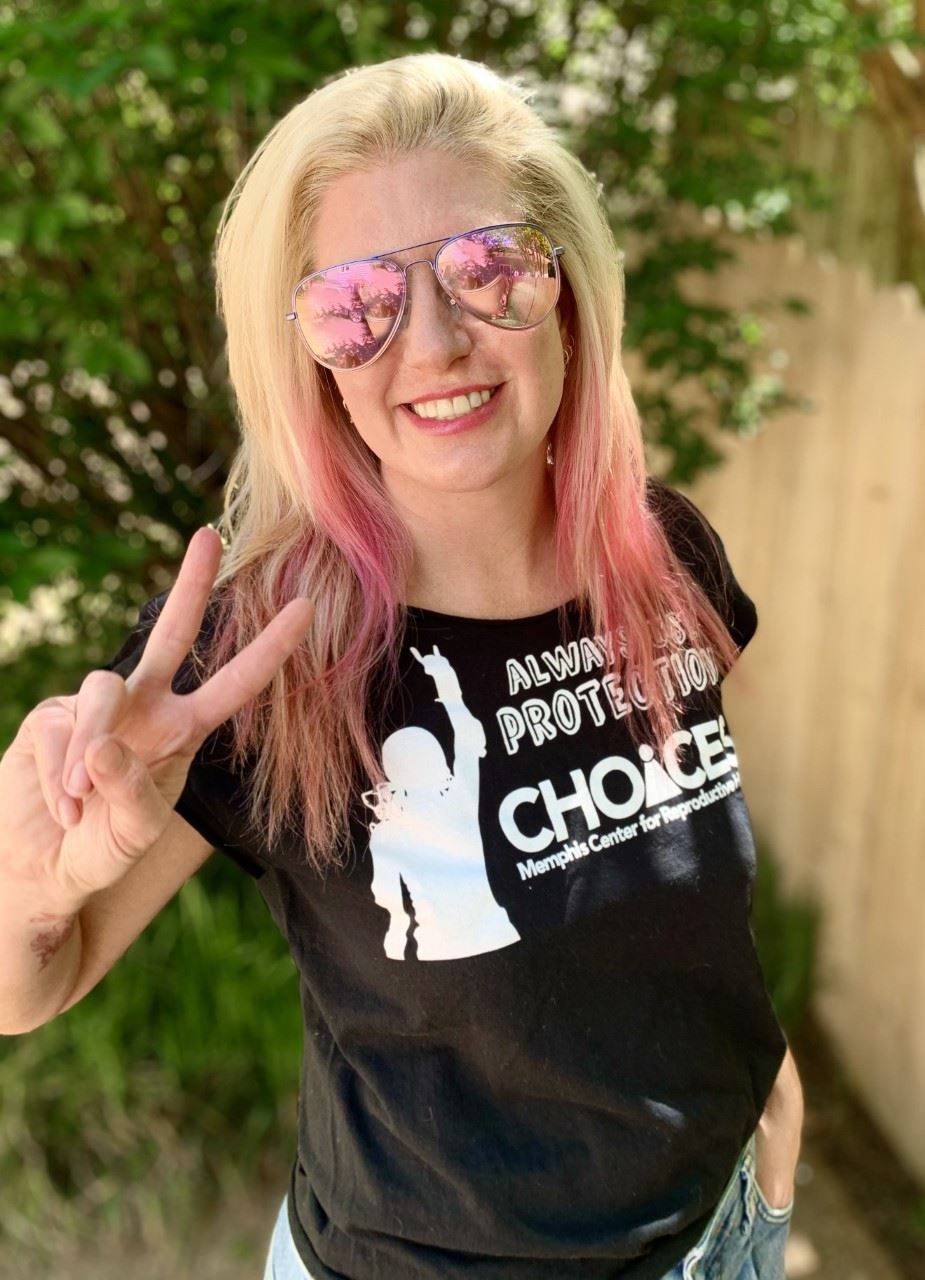 Marilyn Bloss KoesterPersonal photo
Currently, women's sexual health is condemned and politicized in the United States. In some cases, women are not given the choice to decide their future based on their body autonomy. Such a choice should be a human right, not something debated by legislation. CHOICES Memphis Center for Reproductive Health is a clinic that provides much-needed reproductive healthcare services for several locations in the Mid-South. Founded in 1974 by Priscilla Chism, CHOICES aims to provide individuals with all the choices they need to secure their reproductive health. In September of 2020, CHOICES became the first nonprofit healthcare center to offer both birth services and abortion care in their new reproductive health and birth center. In addition, to help victims of assault, CHOICES helped establish the first program in the United States to provide counseling, gynecology, and forensics services for the victims. Every year, more than 4,000 women, men, LGBTQ+ people, and teens utilize the services provided by CHOICES. Some examples include abortions, birth control, check-ups, LGBTQ+ Health Services, and Midwifery and Family Health. These services are available to everybody regardless of one's race, age, gender identity, sexual orientation, disability, or any other characteristic protected by law. During the pandemic CHOICES has stayed open, continuing to provide medical care while also upholding state guidelines of social distancing and masking.
Marilyn Bloss Koester, my mother, is someone who is fighting for women's choice for safe reproductive health -- a true hero. I believe that my mother's contributions as both a volunteer and a member on The CHOICES Board of Directors have allowed CHOICES to continue providing invaluable medical services to people in need, upholding CHOICE's vision to create a world where sexual and reproductive healthcare is recognized as an essential human right. And now let's hear her thoughts:
Do you believe that women's reproductive and sexual health is at risk?
Absolutely. Reproductive justice is an ongoing and non-stop battle. Although Roe v Wade was a landmark decision of the U.S. Supreme Court in 1973, new legislation is continually being presented to limit a person's ability to choose to have an abortion. Current proposed legislation in Tennessee includes a bill that would grant fathers veto power over abortion, with no exception for rape or incest, and a bill that requires women who have surgical abortions to cremate or bury the fetal remains. These bills drain the resources and energies of reproductive justice clinics and organizations that must battle in the court system to make sure that such undue burdens on people seeking abortions do not come to pass. Tennessee recently lost the reprieve of the 48-hour waiting period, which requires people seeking abortions to make two appointments and wait a minimum of 48 hours between appointments to receive care, adding another undue burden on patients.
How long have you been volunteering at CHOICES?
I began volunteering with CHOICES in 2013. I was relatively new to Memphis and found out about the organization through a friend. I began to volunteer at their clinic and became a regular donor for events. I serve on the committee for Condomonium, their biggest fundraiser for the year, as of 2018.
Why did you decide to volunteer at CHOICES?
Independent, local clinics often struggle with brand awareness, given the national name of Planned Parenthood (another necessary and crucial organization) is the one usually recognized. But CHOICES not only performs all of the same services as Planned Parenthood but goes above and beyond to offer our communities a wide range of support in terms of other services. It is similar to the phrase "Shop Local" or "Support Local." While both Planned Parenthood and CHOICES are needed, CHOICES lacks the national funding and support of a large organization that exists beyond one city. And there are small things that people probably don't think about. For example, many vendors refuse to work with CHOICES because of the stigma surrounding abortion services. So, when looking for a caterer for Condomonium, an architect for the new building, or a service provider, it's not as easy as asking anyone in town. Even though CHOICES is providing crucial care to our communities, even though 1 in 4 women have an abortion in their lifetime, and even though birthing services are now offered, CHOICES still has to face prejudice and protesters on a regular basis. But CHOICES also lives up to its name and I was always impressed by that. It truly gives each person in the mid-south choices surrounding their own bodily autonomy.
What exactly does the CHOICES board do?
The Board of Directors is essentially the governing body of CHOICES and a backbone of the organization. There are several committees, such as a finance committee, development committee, and more, that help make sure that the organization is functioning to its best ability. Each board member makes a wholehearted commitment to support CHOICES through their time in a number of ways that go beyond regularly scheduled meetings. The board members are passionate stewards of CHOICES, as well as the persons that ensure that the organization is making the best decisions to support its long-term goals and sustainability.
How is CHOICES helping Mid-South communities?
It really is amazing. CHOICES provides a full range of reproductive and sexual health services to many communities, including abortion care, wellness care, LGBTQ+ care and hormone therapy, birth control, midwifery care, and birthing suites. The person who has an abortion and the person who births a baby are often the same person, just at different points in their life. CHOICES offers six beautiful birthing suites and three outstanding midwives, led by Dr. Nikia Grayson, to help people choose how they want to have their baby. CHOICES is the first independent organization to provide both abortion and birth services under one roof in the United States. And it is the first birthing center in the Memphis area.
Abortion is part of reproductive healthcare, and restrictions on abortion care are restrictions on healthcare. Even though we are a "developed" country, the U.S. has some of the worst maternal mortality rates in the world. Furthermore, black women face much higher rates of maternal mortality than white women, in addition to other inequities in care, and CHOICES centers black families in their practice. Everyone deserves compassionate, non-judgmental, and welcoming care. CHOICES does just that.
What is your favorite CHOICES success?
The opening of the new building at 1203 Poplar Avenue was the biggest success to date, since I have been with CHOICES. It took years of planning and millions of donated dollars to make it a success. And it is truly beautiful. My favorite place is the atrium garden location in the center of the building. It's a beautiful spot to labor, reflect, or find calm.
Is there any way people can volunteer or help out CHOICES like you?
Absolutely. CHOICES has open arms for its volunteers and always needs assistance. The best way is to visit memphischoices.org and click on "Get Involved."
Did you know that you're my hero?
You are kind to say that. You are mine as well. I am constantly in awe of your dedication, focus, and determination. It's beyond impressive. I love you more than the universe itself.