Mr. Lincoln's Attic III: Can a Letter Change History?
by by Abraham Lincoln Presidential Library and Museum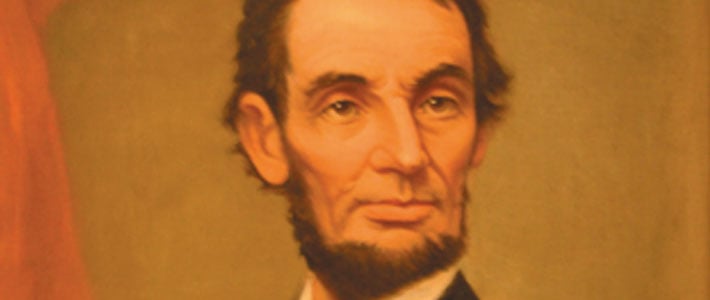 Grade Level
5-8, 9-12+
Subject
English/Language Arts, Social Studies
Overview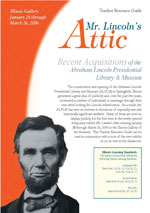 Created by the Abraham Lincoln Presidential Library and Museum, this lesson plan is part of a larger unit, which can be downloaded in its entirety in a pdf by clicking here.
Objectives:
In 1860, eleven-year-old Grace Bedell penned a letter to then presidential candidate Abraham Lincoln, suggesting that he might "look a great deal better" with whiskers. Her letter touched Lincoln. In fact, he grew a beard. Grace Bedell met Lincoln in person the following year as his inaugural train journeyed to Washington, D.C. The meeting had a profound impact upon the rest of her life.
Procedure
I. Show Letters & Photos
Have students read Grace's letter to Lincoln, and Lincoln's response.

Show students the photos of Lincoln without a beard and with a beard.

(Both the letters and the photos are located in a downloadable pdf.)


II. Discussion Questions
How can a letter change history?
Why do you think Lincoln was persuaded by Grace's letter?
What famous person would you like to write to and what would you say in your letter?
Do you write letters? How often and to whom?
Do you receive letters? From whom? Do you keep them? Why? Where do you keep them?
How might you express yourself differently in a letter than in person?
Grace Bedell's original letter in her own handwriting is located in the Detroit Public Library. How might the use of email, telephones and text messaging impact future historians and collectors?

III. Assignment

Have students write a letter to:
A friend
A relative
A public official
A soldier
A celebrity
A role model
A newspaper
Standards
Common Core English - Language 6-12
1
Conventions of Standard english: Demonstrate command of the conventions of standard English grammar and usage when writing or speaking.