Reading MY HERO Stories
by Jerrilyn Jacobs, Taft High School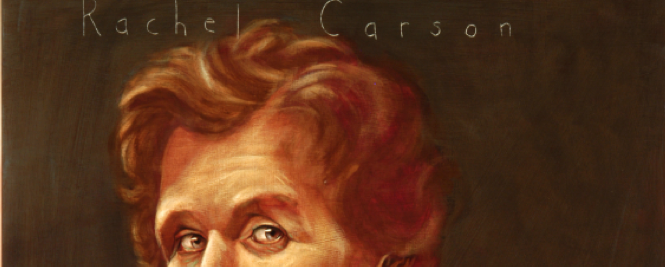 Grade Level
5-8
Subject
English/Language Arts
Overview
Overview/Purpose:

The individual stories found on the MY HERO website offer expository and narrative pieces that can be used to teach reading skills to students of all ages and in all disciplines.

Objectives:

to develop and practice pre-reading skills;
to make the reading process active for each student;
to develop and practice post-reading skills.

Resources/Materials:

Access to MY HERO website.
Procedure
Choose a hero to assign or to read about out loud.

Pre-reading

Step One:

Ask if anyone knows the chosen hero by name or reputation. Add a little background on the person, place or time period to set the scene.

Step Two:

Generate an Anticipation Guide, or KWL sheet, for each student to complete. A KWL sheet divides the paper into three long columns labeled "Know," "What to Know" and "What to Learn." Before reading the story, the student fills in the three columns, making a connection to past learning and providing a purpose for this reading.

The KWL sheet will be used again after the story is read.

Step Three:

Identify key words and concepts that the student will encounter in the story. If vocabulary will be drawn from the reading, present it beforehand

Step Four:

Connect to the Internet and call up the assigned hero story. As a class, scroll through the story, practicing the literacy technique of scanning. Direct students to pay attention to what the design and visual elements tell readers about the story.

A. Every story has a category at the top. What does the hero category make us think about in relation to this person? Can we relate anything we already know about the character to the category? Why do we think the character is in this category and not another one?

B. Many stories have a picture of the hero. What can you learn about a person by looking at his/her picture? What kind of mood is set by any of the pictures? If there are multiple pictures of the hero, what similarities and differences do we see? If there are pictures of other things, how do we think these will fit in with the story?

C. What is noticed about the length of the story and how much detail does it look like we're going to get?

D. Links in the text are a different color and underlined. Are there any in the story? If so, how could these links (frequently key words) relate to the story or information?

E. When the class comes to the end of the story, look at the "Related Links." How do these links give us ideas about what the story is about? What main ideas and resources are represented in the additional links section? If there are other websites dedicated to this person, what does that say about him/her?

F. Quickly have the students finish scrolling down the page, looking briefly at the other heroes in this category. Does the student know any? If so, what kind of people are they, and how does this further the idea of what this hero category is all about?

Step Five: Uploading information about Links

Scan for verbal content. Return to the top of the page. Tell the students they have a certain amount of time to read the first sentence of each paragraph only. They may skim the other sentences, but they need to keep within the timeframe.

Step Six: Save Your Work-in-Progress

Save your work-in-progress. Discuss what the students have learned and what they anticipate about the reading to come.

Active Reading

Pre-reading has given the students a purpose for reading the hero story and a sense of how it is structured. Possible connections with previous knowledge have been explored.

Active note taking helps students focus on finding information and answers.

Note taking can take the form of outlines, Cornell notes, mind maps or other forms of information organization. This is a good opportunity to present these systems and develop their uses.

If the teacher is going to read the story, Cloze reading is an effective tool to ensure students are "reading aloud silently in their heads." In this technique, frequently discussed by Kate Kinsella, the teacher leaves out a word in the middle of a sentence. Students are trained to supply the missing word in chorus, showing that they are actively involved.

The teacher's policy in following links should be explained in advance of reading. It is suggested that the students read the whole story before following any links.

Post-Reading

If the Anticipation Guide or KWL forms were used in pre-reading, the student should go back to them and answer the questions again. Class discussion focuses on correcting any misinformation and analyzing how opinions and feelings may have changed with the new information.

Reading a MY HERO story is a great way to begin the process of exploring what a hero is in our society.

Use of different MY HERO stories offers excellent material for compare/contrast activities, which can be aimed at refining a definition of what makes a hero, or what qualities heroes have in common.

Understanding what makes other people heroes can help the student define who could be considered a hero in his/her own life. Signing the Guestbook or writing and submitting a hero story to MY HERO can help personalize the learning experience.


Assessment
Teachers can assess students' collaboration in group discussion and completed KWL charts to look for competence.
Unsatisfactory: Students do not fully complete the KWL or interact with the group discussion.
Satisfactory: Students adequately complete the KWL and interact intermittently with the group discussion.
Exceptional: Students fully complete the KWL and give strong interaction with the group discussion.
Standards
ISTE NETS Standards - Students
5b
Digital Citizenship: Exhibit a positive attitude toward using technology that supports collaboration, learning, and productivity.
Common Core English - Reading 6-12
5
Craft and Structure: Analyze the structure of texts, including how specific sentences, paragraphs, and larger portions of the text (e.g., a section, chapter, scene, or stanza) relate to each other and the whole.
Common Core English - Reading K-5
4
Craft and Structure: Interpret words and phrases as they are used in a text, including determining technical, connotative, and figurative meanings, and analyze how specific word choices shape meaning or tone.
5
Craft and Structure: Analyze the structure of texts, including how specific sentences, paragraphs, and larger portions of the text (e.g., a section, chapter, scene, or stanza) relate to each other and the whole.
9
Integration of Knowledge and Ideas: Analyze how two or more texts address similar themes or topics in order to build knowledge or to compare the approaches the authors take.
Common Core English - Writing K-5
9
Research to Build and Present Knowledge: Draw evidence from literary or informational texts to support analysis, reflection, and research.
Common Core English - Reading 6-12
10
Range of reading and Level of text Complexity: Read and comprehend complex literary and informational texts independently and proficiently.
Common Core English - Language 6-12
4
Vocabulary acquisition and Use: Determine or clarify the meaning of unknown and multiple-meaning words and phrases by using context clues, analyzing meaningful word parts, and consulting general and specialized reference materials, as appropriate.