What are the MY HERO Global Learning Circles? Click the slide deck below to find out!
Bring your class into the world and the world into your classroom.
Elementary School Classes Works of Art, Stories, Audio and Short Films

Aghbalou Elementary School in Morocco PEACE MURAL
6th Grade students share their HERO stories in French and English. Teacher - Abdelaziz Rhazzali
Middle and High School Students share their Stories, Short Films and Art of HEROES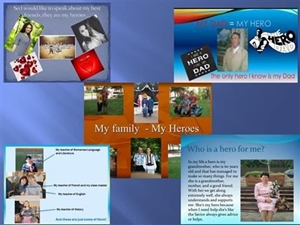 MY HERO Global Learning Circles - June 2017 - MHM2/MHH1 - Middle and High Schools
Discover the HEROES of youth around the world, in Stories, Art and Short Films - Including schools from Jordan, Moldova, Mali and Slovenia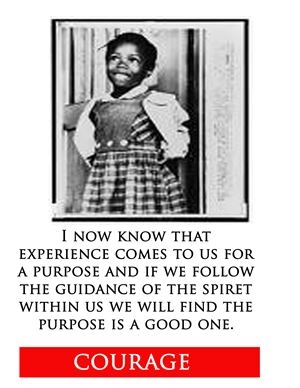 Mali Bickley's Class from Canada shares their HERO Posters
Heroes From Home and AfarThese students from W. H. Day School told us about their heroes in essays. Now they've shown us in this collection of Hero Posters!
High School Students Share their Heroes via Stories, Music and Art
CALL TO ACTION Circles - working together to create a better world, wherever you are!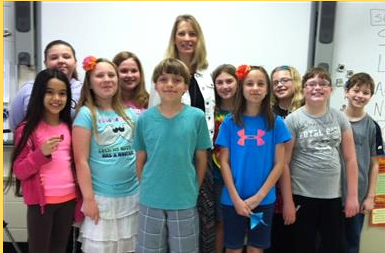 Mrs. Zimmerman and some of the Call to Action team
Credit: Student Photo
The MY HERO: Call to Action Learning Circles that our students participated in through the iEARN Learning Circles afforded students the opportunity to examine their own thoughts and beliefs about the quality and characteristics true heroes possess. Teacher - Mrs. Zimmerman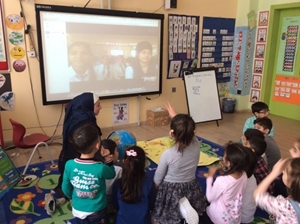 MY HERO Global Learning Circles - CALL TO ACTION - Circle May 2016
Check out the wonderful interaction and works from students of all ages. What a group! What amazing results!
Resources - Click Link Below for more information or Email wendy@myheroproject.org

REGISTER for next MY HERO Global Learning Circles here: https://iearn.org/cc/space-32

Email: wendy@myheroproject.org

Archival Info from The MY HERO - iEARN Learning Circle
review work from students from around the world taking part in the MY HERO Learning Circles