Contact: Wendy Milette

For Immediate Release
The MY HERO Project
Laguna Beach, Ca. 92651
myhero@myheroproject.org
949-376-5964

Local Heroes honored at the 6th Annual Laguna Hero Fest

LAGUNA BEACH, CA - 5/03/13 -

Music, Art, and Films from around the world will showcase local and global heroes at the 6th Annual Laguna Hero Fest that takes place on Thursday, May 23, from 7:00-10:00 pm.




Laguna Beach artist and musician, Douglas Miller, will be honored at the Laguna Hero Festival for his outstanding contributions to the community. Douglas Miller has been photographing and painting landscapes of Laguna since the early 1970s. Mentored by his aunt, a plein air painter, his landscapes capture the natural beauty of the California Coastal region. Since 1971, Doug Miller has painted over 14,000 paintings and has taken almost 500,000 photographs [he doesn't count digital] since he began documenting Laguna Beach and its inhabitants.






Wyland and Nick-I Hernandez will be on hand to receive awards for their inspiring documentary, Blues Planet Sounds, a feature-length film, which features top blues musicians voicing their concerns about the ocean and the environment.



Eco-Warrior James Pribram will be recognized for his ongoing commitment to protecting coastal regions locally and globally.





The 2013 Community Hero Award will go to Tyler Russell for creating a not-for-profit FM radio station for the town of Laguna Beach that serves community groups and artists on the air at KX 93.5.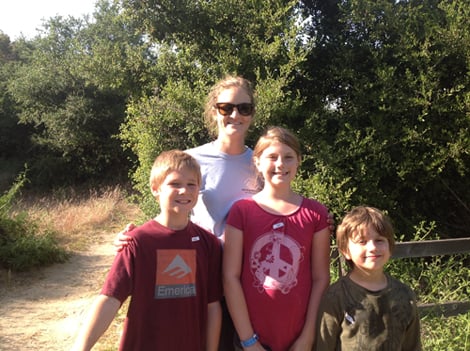 Laguna Beach Boys and Girls Club Art Director, Emily Murray with her students




Special awards will go to the Laguna Beach Boys and Girls Club and its Art Director Emily Murray; and to The Susi Q Center for their community-building efforts.

The MY HERO Project is also hosting an afternoon program for children and families at [seven-degrees] on May 23rd from 3:00- 5:00 pm. Police Officer Nikie Hernandez will give a brief talk about disaster preparedness.

Local not-for-profit organizations have been invited to share their information with the community at both of these special events.

There will be music and refreshments served.

The evening Festival will culminate with dance music performed by Nick-I Hernandez and Friends.

The event will place Thursday, May 23, from 7:00-10:00 pm. at the multimedia art venue [seven-degrees], 891 Laguna Canyon Road in Laguna Beach, CA.

The 2013 Laguna Hero Fest is free and open to the public but reservations are required.

To RSVP, please visit:

http://myhero.com/rsvp




Support for this event comes from local artists, community groups, The City of Laguna Beach, The Laguna Beach Community Foundation, [seven-degrees] and the Massen Greene Foundation.




The MY HERO Project is a nonprofit, 501(c)3 organization with a mission to share stories of heroes and heroism with its free, globally-accessible website (

www.myhero.com

).


For more information email: myhero@myheroproject.org