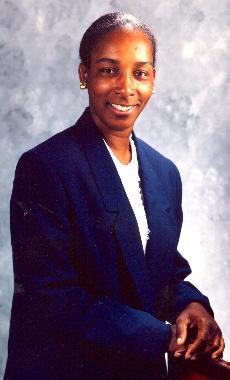 Loretta Claiborne is the youngest of seven children in her family. She was born partially blind and mentally disabled and didn't talk or walk until she was four years old. She was first introduced to the Special Olympics by Janet McFarland, a social worker. Janet McFarland became close friends with Loretta. Loretta became a great runner by practicing with the Special Olympics.


Loretta ran in 25 marathons and in every one she was one of the top 50 runners. She won dozens of events and many medals and now holds the women's world record in her age group. She ran 5000 meters in 17 minutes. She runs about 10 miles each day as soon as she wakes up. Loretta carried the Special Olympics torch in the International Special Olympics.


Loretta explained that if it weren't for sport, she wouldn't be the woman she is today. Loretta said that the most rewarding part of her life has been her involvement in the Special Olympics. She advises everybody to "Find an opportunity and seize it and be the best you can even if others doubt you."


Loretta is African American. She always says to herself, "Don't guess what is going to happen next, only think about what you're doing now!"