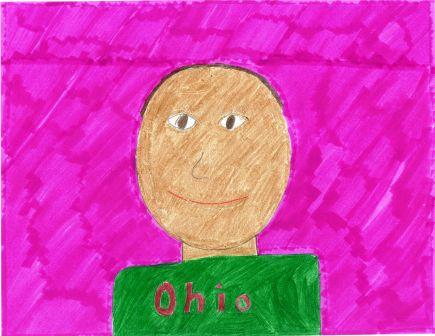 Jesse Owens was born like many other people but was very sickly at birth. His parents didn't think he would make it. He was sick every winter and his lungs were not strong. He suffered all his life from pneumonia and was wrapped in cotton animal-feed bags for warmth. His family could not pay for a doctor but his parents loved him so much. He was born on September 12, 1913. He was born in Oakville, Alabama. His birth name was James Cleveland Owens. Even though he was the youngest in his family, he was the fastest.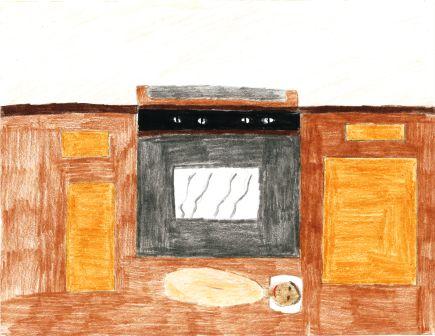 Jesse Owens had lots of family members. His mom's name was Emma Owens. Henry Owens was his father. He had six brothers and three sisters. His brothers' names were Prentice, Johnson, Henry, Ernest, Quincy and Sylvester Owens. His sisters' names were Ida Josephine and Lillie Owens. His siblings worked all day out in the cotton field while Jesse's parents tried to keep him healthy. His father supported him most when he ran. That's how he became so fast.


Jesse Owens was a school student who was a hard worker. When he was six years old, he was finally well enough to walk nine miles with his brothers and sisters to elementary school in an old 1-room shack that doubled as a Baptist church on Sundays. Also, when he was six he was old enough to help his brothers and sisters work on the cotton field. Even though he was struggling in school, he was always a hard worker and did his best. He went to high school at Cleveland East Technical High School. Jesse was the first member in his family to finish high school. Everyday before high school he got a hot breakfast from his track and field coach. Everyday after school he delivered groceries and worked in a shoe repair shop. His father worked in a cotton field while Jesse got an education.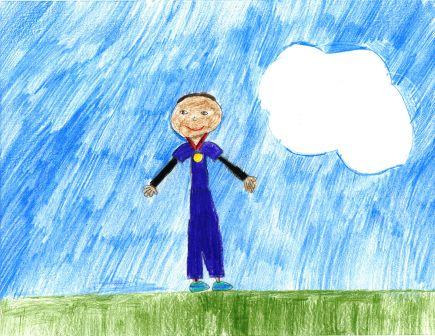 Jesse Owens set lots of world records and had many accomplishments. In high school he set a new world record in the 100 yard dash. He also set world records in the 200 yard dash and the long jump. He set all those world records in high school.

Here is an inside story you probably never heard. When Jesse was in elementary school his teacher asked him his name and he said "J.C" for James Cleveland. The teacher thought he said Jesse and that's why people call him Jesse Owens. An interesting fact about Jesse Owens is that his nickname at Ohio State was the Buckeye Bullet.
Jesse Owens set many records at a lot of different schools. Jesse Owens first became famous in high school when he set many world records in track and field. He went on to Ohio State University for college. He became even more famous in college where he set even more world records.
Jesse Owens did marry and have children. Here is a quote he said before asking Ruth to marry him. "She (Minnie Ruth Solomon) was unusual because even though I knew her family was as poor as ours, nothing she said or did seemed touched by that or by prejudice. Or by anything the world said or did. It was as if she had something inside her that somehow made all that not count. I fell in love with her some the first time we ever talked, and a little bit more every time after that until I thought I couldn't love her more than I did. And when I felt that way, I asked her to marry me . . . and she said she would." They got married in Ruth Solomon's living room on July 5, 1935. They had three children that were all girls. Their names were Gloria, Beverly and Marlene Owens. He and his wife loved them very much. Beverly and Marlene went to Ohio State University just like their father.
Jesse Owens was a man of careers. You may think one of Jesse's careers was a track and field expert, but back then athletes didn't get money. He was the Director of the Chicago Boys' Club. Jesse also had jobs as an inspirational speaker and a playground director in Cleveland, Ohio. He was a Public Relations Representative. He led a nightclub orchestra and coached black baseball and basketball teams. Jesse opened dry cleaning stores. He went back to Ohio State University and became an assistant trainer for track and field. Also, he went to work at the Ford Motor Company in Detroit, Michigan.
Jesse Owens set lots of world records to become famous. In 1928, he set junior high record in the high and broad jump. On May 25 of 1935, he set three world records and tied fourth record at the Big Ten championship. In 1936, he was the first American to win four gold medals in a single Olympics held in Berlin, Germany. This made Hitler mad and depressed.
Jesse Owens had lots of accomplishments but here are some major accomplishments. He won four gold medals at the Berlin Olympics held in Germany. The first medal he won was for the 100-meter dash. He also, won the 200-meter dash and the broad and long jump. In the broad jump, he set a world record. He was awarded the Presidential Medal of Freedom by President Gerald Ford. Also, he was awarded the Congressional Gold Medal and received the Living Legends Award from President Jimmy Carter.
When Jesse Owens was alive, lots of things occurred in the world. A big thing that happened when he was alive was that Hitler was mistreating Jews. It was a big deal to win the Berlin Olympics in front of Hitler. When Jesse Owens won four gold medals at the Berlin Olympics, Hitler refused to shake his hand. The USA was in the Great Depression which was a very hard time for his family. Jackie Robinson was the first black player to play in Major League Baseball. World War I and II also occurred during Jesse's childhood and famous years.
Jesse Owens sadly died like many other people. He died March 31, 1980 in Tucson, Arizona. He was in the hospital where he was holding his wife's hand. He died of lung cancer. He died at a young age which was 66 years old. He was buried in Oak Woods Cemetery, in Chicago, Illinois.
Jesse Owens was considered a track and field hero to many people. He inspired mostly African Americans and also other people that no matter what, if you try you can accomplish all your goals. A quote he said was, "I always loved running-it was something you could do by yourself, and under your own power. You could go in any direction, fast or slow as you wanted, fighting the wind if you felt like it, seeking out new sights just on the strength of your feet and the courage of your lungs."