Architecture is the triumph of Human Imagination over materials, methods, and men, to put man into possession of his own Earth. It is at least the geometric pattern of things, of life, of the human and social world. It is at best that magic framework of reality that we sometimes touch upon when we use the word `order.'
- Frank Lloyd Wright, 1930, 1937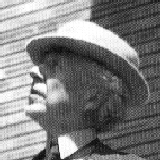 Frank Lloyd Wright was born on June 8, 1867 in Richland Center, Wisconsin. He is one of the most famous architects in the world.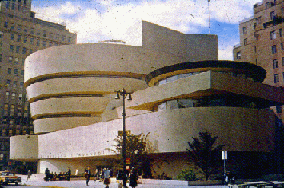 Wright lived in Wisconsin until 1887 when he moved to Chicago. He got his first job with J.L. doing architectural sketches. Next, he worked with Adler and Sullivan, where he was their chief assistant. He was married in 1889 to Catherine Tobin.

In 1893 Wright opened his own company where he developed the Prairie style, a uniquely American style of architecture. The prairie design consisted of plain walls and roomy living areas. From 1900 to 1910, Wright designed more than fifty prairie houses.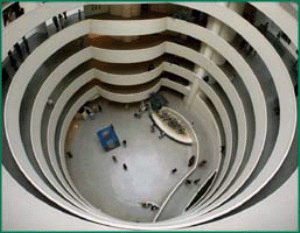 Wright's designs became internationally acclaimed, and throughout his life he designed masterpieces like the Guggenheim Museum and Falling Water House. At his death in 1959, he had built more than 400 buildings - and designed at least twice that many.