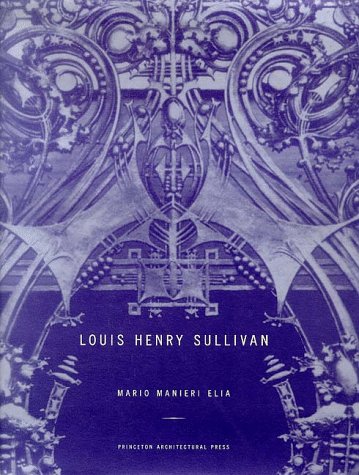 Louis Henry Sullivan
by Mario Manieri Elia

Publisher: Princeton Architectural Press 1996
ISBN: 1568980922

MY HERO recommends this book to readers of all age groups.

Synopsis
Louis Henry Sullivan, author of the maxim "form follows function," is one of the best known and most important American architects of the nineteenth century. A mentor to Frank Lloyd Wright, he was a pioneer of the Chicago School and the tall office building. Famous for the elegance and exquisite ornamentation of his works, Sullivan expressed his strong and often iconoclastic views in both his architecture and in a large body of written work. Louis Henry Sullivan traces his life and oeuvre. It addresses his most famous buildings - including the Auditorium Building in Chicago, the Wainwright Building in Saint Louis, the Guaranty Building in Buffalo, and the National Farmers Bank in Owatonna, Minnesota - and reveals many of his lesser-known projects to be underappreciated masterpieces. For the first time, Sullivan's work, which has often been misappropriated, is explored in its historical and theoretical context. Copiously illustrated in color and black-and-white with drawings, plans, and historical as well as recent photographs, this monograph includes a complete chronology of Sullivan's projects and built works, a list of Sullivan's writings, and a full bibliography. Louis Henry Sullivan is the only comprehensive illustrated monograph available on the work of this renowned architect.


---
Hero(es) associated:
Louis Sullivan
---
Add your comments