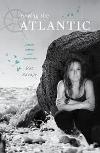 Rowing the Atlantic: Lessons Learned on the Open Ocean
by Roz Savage

ISBN: 1416583289

MY HERO recommends this book to readers of all age groups.

From Publishers Weekly Savage, a famous ocean rower and motivational speaker, was a thirty-something non-athlete when she took up the sport, having just chucked her job and left her marriage. The only solo female entrant in the grueling 2005 Atlantic Rowing Race, Savage chronicles her initial voyage with a memoir of peril and perseverance. Savage's lack of seamanship was her first major obstacle; almost immediately she developed "an ominous grinding pain in my shoulders that I knew... indicated the onset of tendonitis," and discovered that "rowing on the River Thames and rowing on the ocean were... as different as climbing the stairs and climbing Mt. Everest." Despite numerous challenges, Savage adapts and rises to the occasion, learning to handle the equipment ("less than a sixth of the way across I was already halfway through my supply of oars"), stay alert ("while I sleep my ears are pricked for any unfamiliar sound") and appreciate the open water: "I loved the solitude, the wildness, the beauty. But the ocean and I would have got along better if she would strop trying to get in the boat with me." Happily, this travelogue-with-lessons is minimally prescriptive, making it a great armchair adventure. Copyright © Reed Business Information, a division of Reed Elsevier Inc. All rights reserved.


---
Hero(es) associated:
Roz Savage by Amanda Molinaro from Irvine
---
Add your comments