Mission
The MY HERO Project uses media, art and technology to celebrate the best of humanity, one story at a time.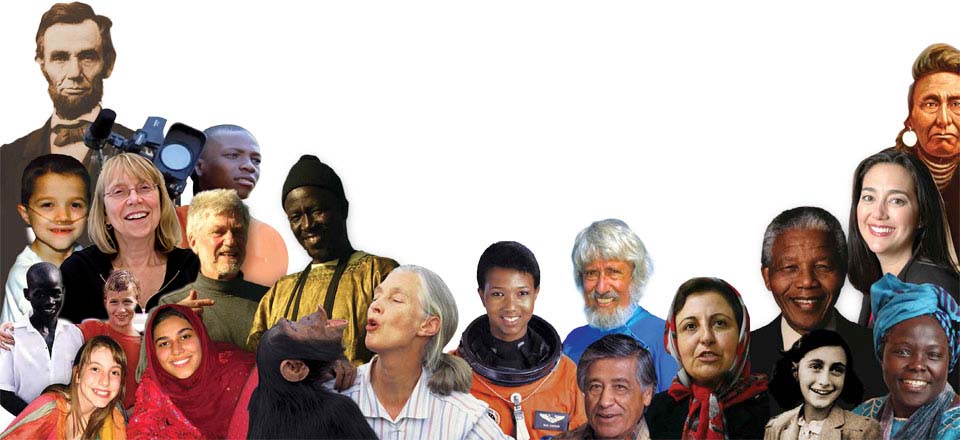 Global Impact
MY HERO is a non-profit educational project that empowers people of all ages to realize their potential to effect positive change in the world.
Since 1995, over 100 million people from 197 countries have participated in The MY HERO Project. Our award-winning programs raise awareness for the amazing work being done by heroes globally and at the grass roots level to address some of the greatest challenges of our time. We work to promote cross-cultural communication, human rights, environmental awareness, tolerance, media literacy and the arts.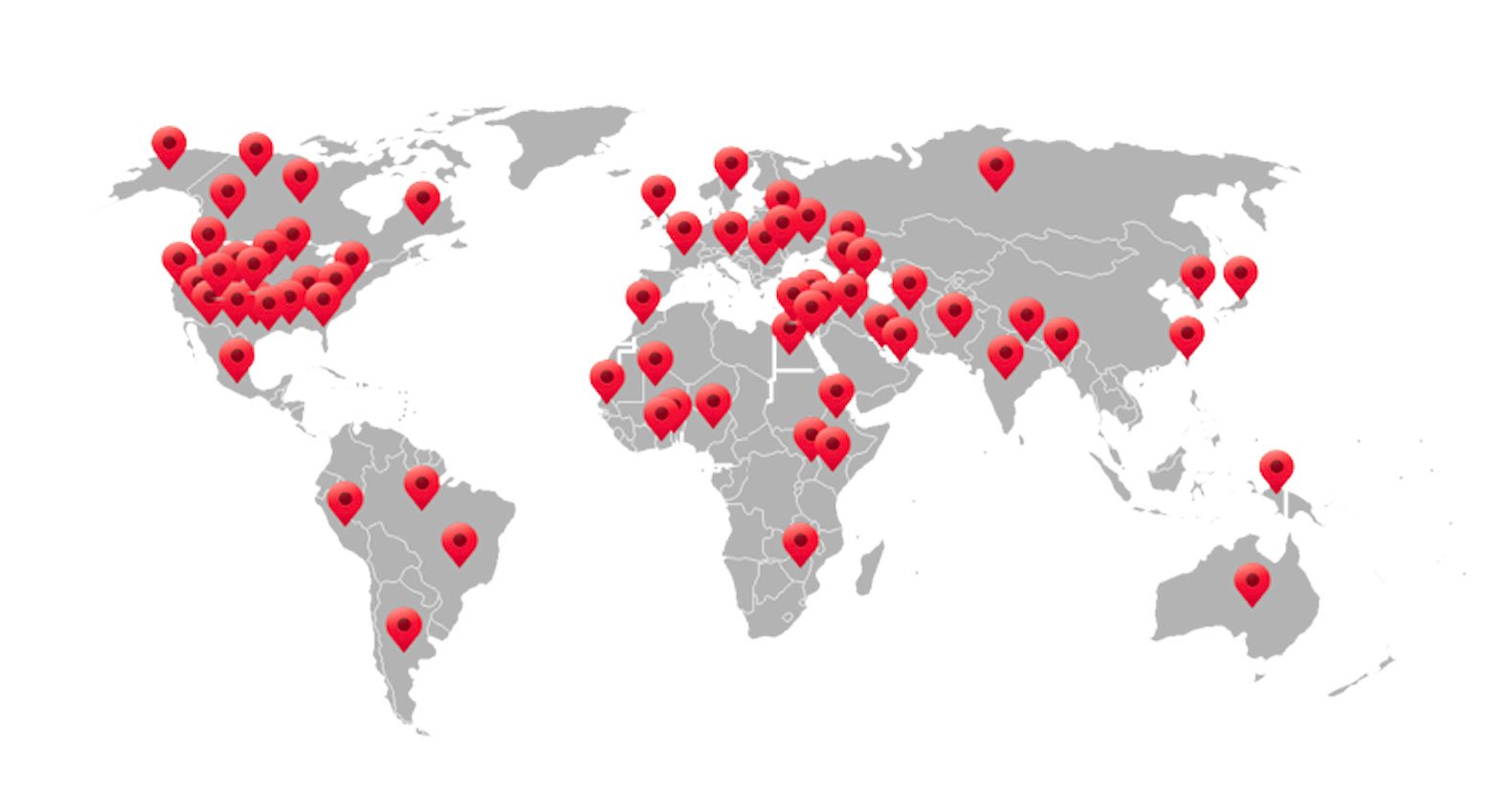 "MY HERO is trying to break the barrier that separates YOU from US, because we are really not that different... and we can work towards making the world a better place."
- Mohammed Sidibay
U.N. Ambassador and Former Child Soldier from Sierra Leone
Read More Impact Stories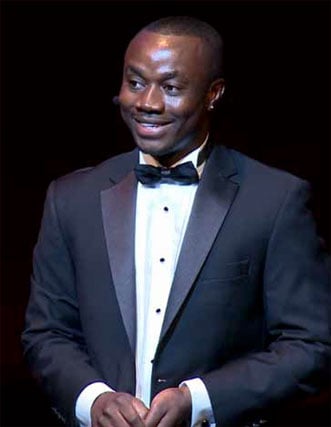 Impact and Reach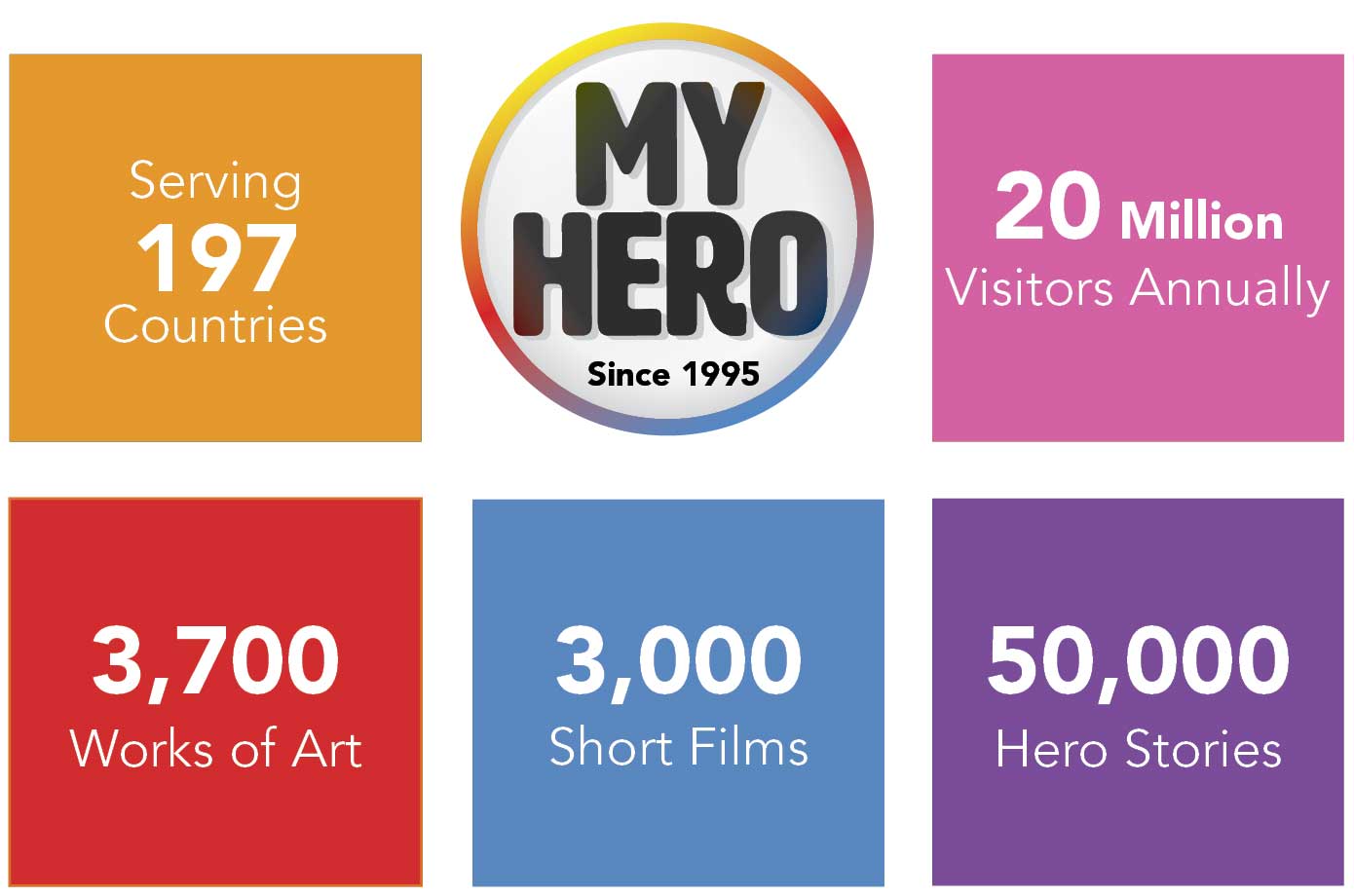 Programs
Through the website, media arts program, and festivals, The MY HERO Project inspires people of all ages to learn, create, and act in powerful, positive ways.
MY HERO provides digital online tools for visitors to publish web pages that honor heroes around the world using stories, artwork, audio and films. Visitors can search a vast multimedia journal to learn about heroes from all walks of life. The thematic features of the homepage change weekly, highlighting diverse heroes related to current events and emerging resources.
The Media Arts Education Program uses online resources in The Teacher's Room, virtual classrooms called Learning Circles, and Media Arts Workshops at underserved schools to promote individual and collaborative learning. Students build 21st Century skills including critical thinking, project management, research, communication and new media literacy.
MY HERO's media arts festivals and salons showcase filmmakers, artists and activists working towards positive change and inspire audiences to become involved. Prizes are provided for award winning films and exemplary submissions to the digital library.

Fiscal Information
The MY HERO Project is a 501(c)3 not-for- profit organization. All donations are tax exempt. As shown by our audited financial statements, 90% of income goes directly to programs.

Team
The MY HERO community is comprised of passionate educators, creative artists and students and families all working to shine a light on unsung heroes throughout history.
Contact
Corporate & in kind support
{seven-degrees}
USC School of Cinematic Arts
Blackmagic Design
Pond5
Western Digital
Donate

Donate