Ștefan cel Mare/ Stephen the Great
by
Irinna Blinnikova

from

Moldova

He who is to be a good ruler must have first been ruled. Aristotle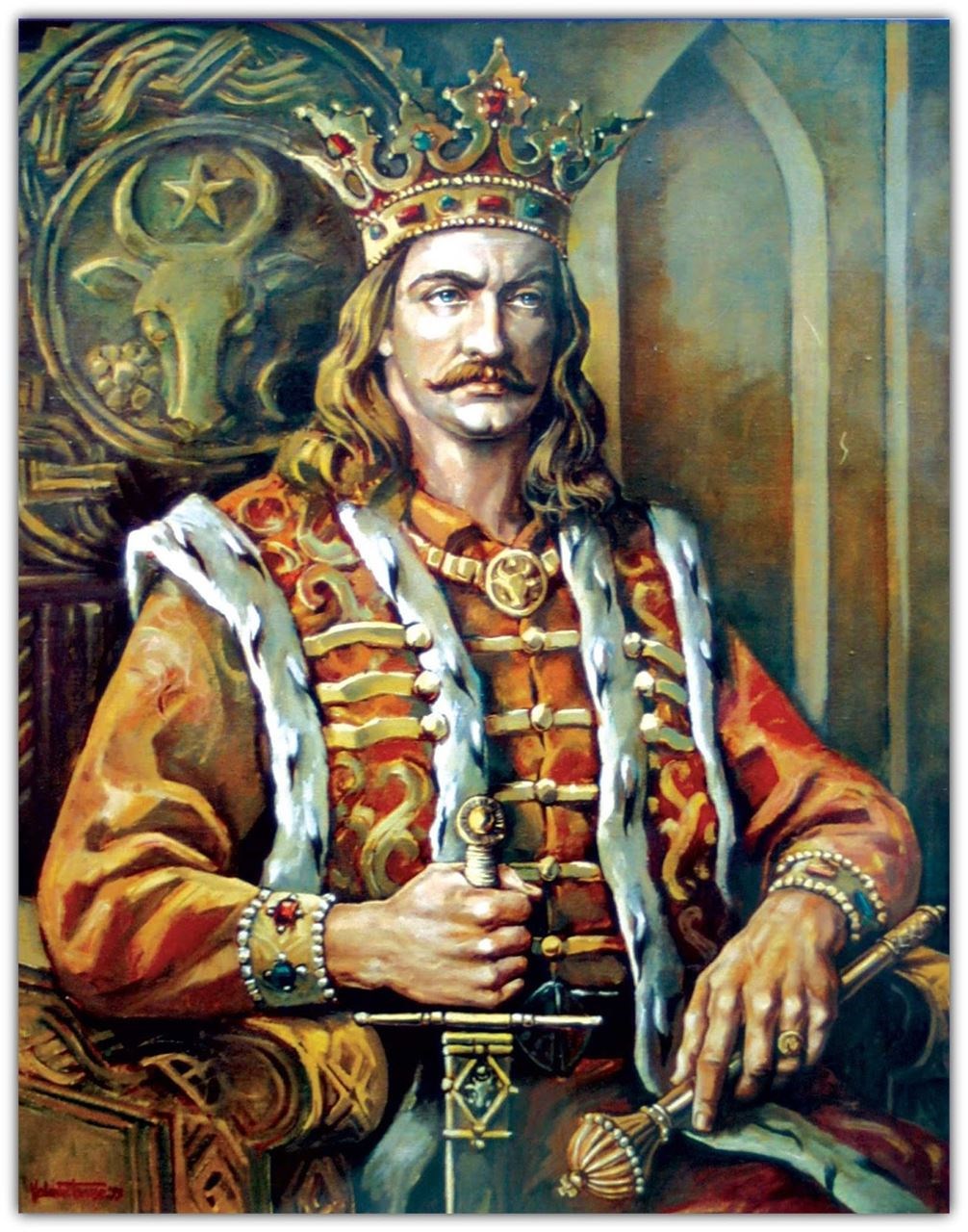 "Moldavia was not my ancestors', was not mine, and is not yours, but belongs to our descendants and our descendants' descendants to the end of time."
http://www.colmil_sm.forter.ro/en/index.html.
"Stephen, by name Stephen the Great, Romanian Ștefan cel Mare, (born c. 1435—died July 2, 1504), voivod (prince) of Moldavia (1457–1504), who won renown in Europe for his long resistance to the Ottoman Turks". (https://www.britannica.com/biography/Stephen-prince-of-Moldavia)
"Stephen received the sobriquet "Great" shortly after his death. Despite being honored for his skill, he was still primarily known under sobriquets indicating his standing and age: in 16th-century Moldavia and Wallachia, he was casually known as Ștefan cel Vechi and Ștefan cel Bătrân ("Stephen the Ancient" or "the Old"), "emperor" or a "crai (king) of the Moldavians"." https://en.wikipedia.org/wiki/Stephen_III_of_Moldavia
During his reign, he fought lots of battles. 44 he won but only 2 lost, certainly, he is a hero. Once the Turks defeated him, little remained of his army. Weak and tired he came to the convent where his mother lived. He asked for shelter but his mother opened the door and said that she thought her son had returned with victory. Ștefan said that Turks defeated his army. The enemy was on his tracks. He hoped to find shelter and gather his remained forces after he would be ready to fight again. The reaction of his mother was unbelievable, she said to others that she didn't recognize him. That her son is a winner, he is brave. (I consider her a hero, too) Thanks to her, he won the battle. He went away, gathered the remains of his army and finally defeated the Turks.The battle took place in Valea Albă.
He was considered a hero and a Saint because after each won battle, he built a monastery.
Stephen's victories against the Ottomans and Hungarians were already regarded as God-inspired, or as placed under the direct patronage of various saints (George, Demetrius, Procopius, or Mercurius).
I am proud that Stephen the Great was the ruler of my country.
Page created on 12/19/2018 3:20:56 PM
Last edited 1/15/2019 5:41:12 PM
The beliefs, viewpoints and opinions expressed in this hero submission on the website are those of the author and do not necessarily reflect the beliefs, viewpoints and opinions of The MY HERO Project and its staff.

Related Links