2013 MY HERO Media Award Presented To GE Focus Forward
Contact: Jeanne Meyers FOR IMMEDIATE RELEASE
[email protected]
3131 Olympic Blvd. # 203
Santa Monica CA. 90404
310.995.2618

2013 MY HERO Media Award presented to GE FOCUS FORWARD

Los Angeles, CA – 10/30/13 - Every year, the MY HERO International Film Festival honors individuals or organizations that are using media to make a positive difference in our world. In recent years, we have honored scientists, musicians, health organizations, community activists and more.

This year, the MY HERO International Film Festival is pleased to announce GE FOCUS FORWARD as the recipient of the 2013 MY HERO Media Award. GE FOCUS FORWARD uses short documentaries to highlight innovators who are striving to make a positive impact on our future. GE highlights people from all trades and professions as they make advances in culture, technology and medicine.

The short documentaries that GE FOCUS FORWARD has created, shed light on the work of unique heroes who are shaping the future. This impressive body of work includes the following titles: Slingshot, The Impact of One and The Secret of Trees.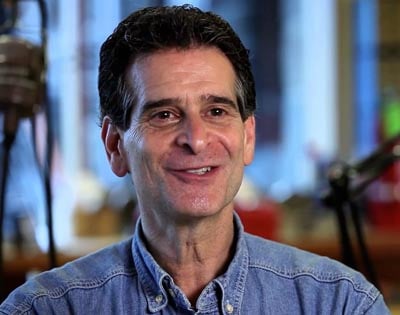 Slingshot highlights inventor Dean Kamen as he takes on the world's great challenges one invention at a time. It is the story of Kamen, his water purification technology, and his innovative approach to the planet's safe water crisis.
The Impact of One discusses Muhammad Yunus and his vision to bring the free market and entrepreneurship to the poor. Through his kindness and belief that every individual is born an entrepreneur, Muhammad Yunus was able to change the lives of several people by offering microcredit to those who would otherwise have no access.
The Secret of Trees highlights 13-year-old inventor, Aidan, who realized that trees use a mathematical formula to gather sunlight in crowded forests. With this understanding, Aidan went on to create a system that allows us to use solar energy the same way.
MY HERO will honor GE FOCUS FORWARD at our 2013 MY HERO International Film Festival on November 23rd at the University of Southern California's School of Cinematic Arts Ray Stark Family Theater. MY HERO will be hosting a special screening of GE FOCUS FORWARD short films from 4:00 – 5:30 pm. For more info and to RSVP please visit www.myhero.com/rsvp.

There will also be a screening of the 2013 MY HERO Media Award recipient GE FOCUS FORWARD short films in Santa Monica on Thursday afternoon as part of the MY HERO Salon. This event will take place at the Capshaw-Spielberg Center for Arts and Educational Justice inside the Leadership Center on November 21st, 2013. The afternoon screening will begin at 4:00 PM.

The CENTER FOR EDUCATIONAL JUSTICE is the home to twelve nonprofit partners, selected by New Visions, who share the communal goal of providing educational programming for at-risk youth in Los Angeles. For more information, please visit http://myhero.com/CEJ

RSVP here: http://myhero.com/Nov21_RSVP
Page created on 11/15/2013 12:00:00 AM
Last edited 7/10/2017 4:57:29 PM