MY HERO Joins the Art & Nature Family Festival at the Laguna Art Museum
NOVEMBER 30, 2017 - LAGUNA BEACH, CA - The MY HERO Project Gallery participated in the 5th annual Art & Nature Family Festival at the Laguna Art Museum on November 5th, 2017 with the support of a grant from the FOA Foundation. This year's event was attended by over 400 participants and it was a great success in bringing the themes of art and nature together in a museum setting.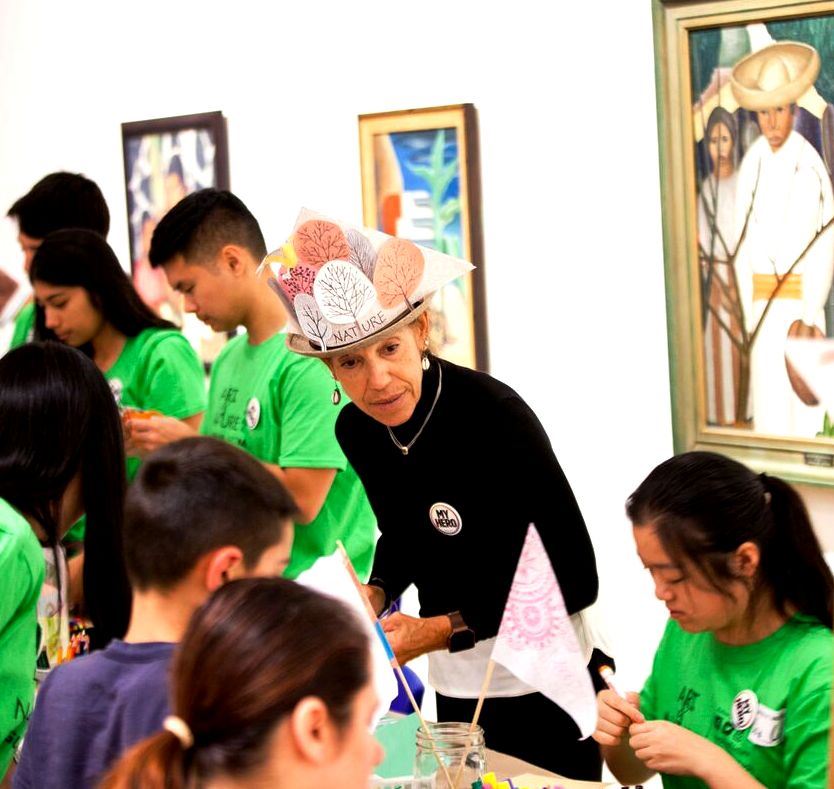 MY HERO Gallery Director Victoria Murphy helps kids create hero-themed art at 2017 Art and Nature Family Festival(Photo by Eric Stoner)The MY HERO Gallery provided attending families with a Harmony in Nature project that combined environmental awareness with collage and drawing elements that appealed to all ages. Victoria Murphy, MY HERO Arts Outreach Director, was thrilled with "the enthusiasm of the participating children and their parents and grandparents who all made colorful hats, flags and banners that celebrated the relationship between animals and their habitats."
Irin Mahaparn, Assistant Curator of Education at the museum, thanked the MY HERO team saying, "your support played an integral part in the event's success. Thank you again for helping us make Family Festival a true celebration of art, nature, and community!"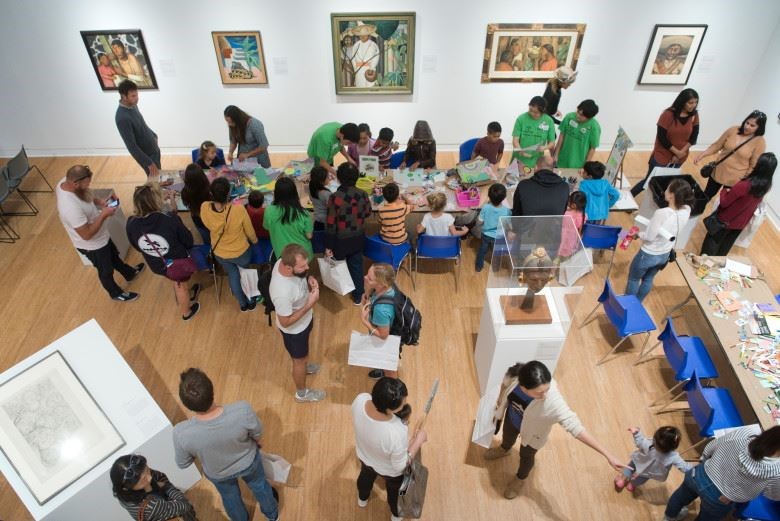 Kids and parents enjoy a day of creating art at the Laguna Art Museum(MY HERO Project)The Laguna Art Museum has invited The MY HERO Project to participate in both the annual Art & Nature Festival in the fall and the Orange County Imagination Celebration in the spring for the last 5 years. The FOA Foundation has generously funded these art outreach activities in the greater Laguna Beach area each year.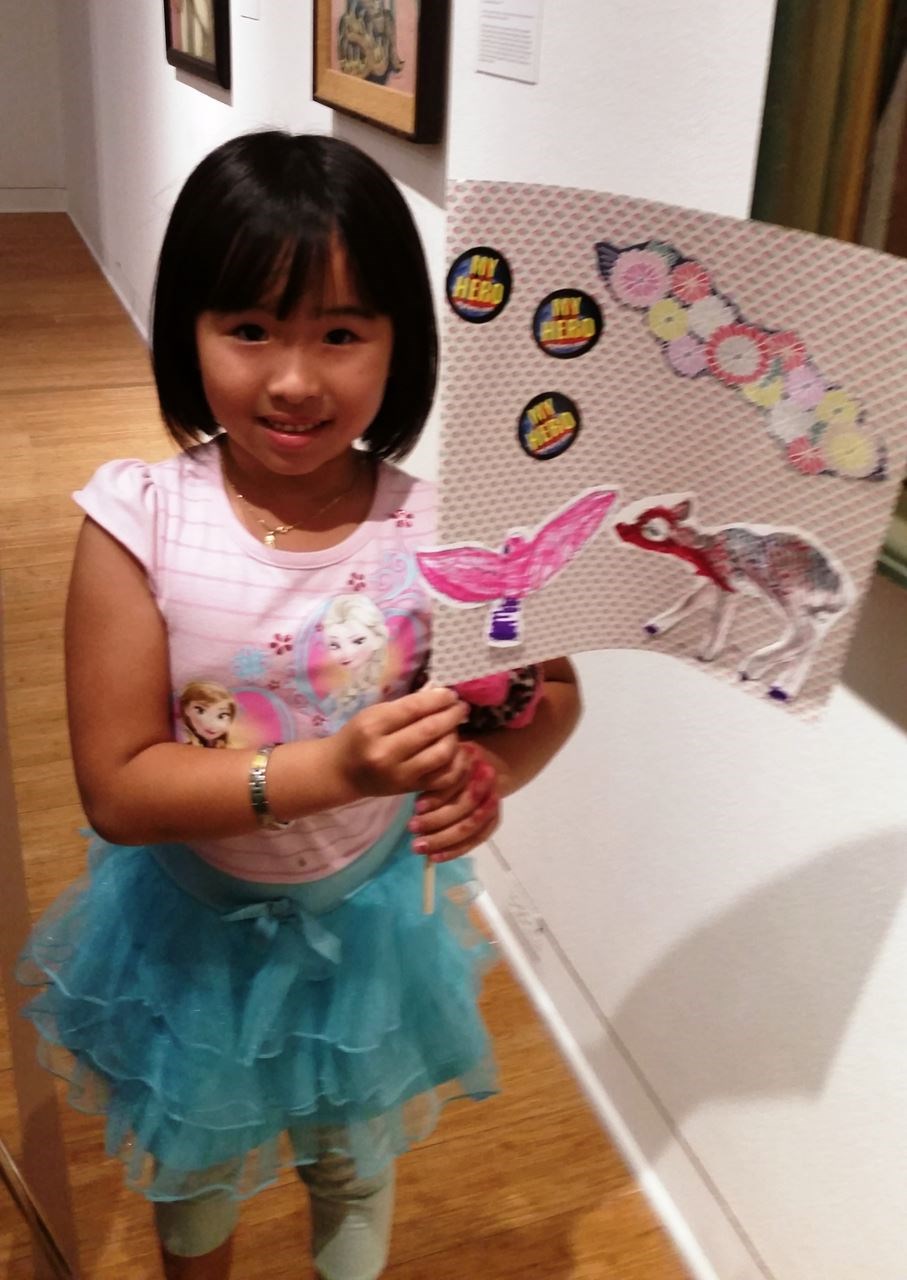 A young participant shows off her art work at the 5th Annual Art & Nature Family Festival.(MY HERO Project)The MY HERO Project is a 501 (c) non profit educational organization and has administrative offices in Laguna Beach. The MY HERO Project celebrates the best of humanity, one story at a time. It has created a global learning community with participating students and educators from 197 countries and all 50 United States.
Page created on 12/5/2017 4:00:17 AM
Last edited 1/11/2018 6:29:41 PM
Related Links