LOCAL HEROES HONORED
AT THE 7TH ANNUAL LAGUNA HERO FEST
Contact: Wendy Milette
For Immediate Release
The MY HERO Project
Laguna Beach, CA 92651
[email protected]
949-376-5964
The 7th Annual Laguna HERO FEST will be held on March 13, 2014 @ [seven-degrees]
Music, Art, and Films from around the world will showcase local and global heroes at the 7th Annual Laguna Hero Fest. March is Women's History Month and this year The MY HERO Project will be honoring Women Muses, Artists & Activists at its annual local HERO FEST.
The Laguna HERO FEST will be held from 7:00PM – 10:00PM
A Special Afternoon Program will be held from 3:30PM – 5:00PM

Featured honorees include:

- Mary Fegraus will be honored with the community hero award for her work as founding executive director of the Laguna Canyon Foundation. The foundation was instrumental in helping OC Parks to create the Laguna Coast Wilderness Park. She is also a founding director of the Laguna Beach Community Foundation promoting philanthropy in Laguna Beach.

- Nancy Caruso a marine biologist involved with the Orange County Ocean Restoration Project and Kelpfest. Nancy founded Get Inspired!, which aims to "inspire creativity while discovering the world of science."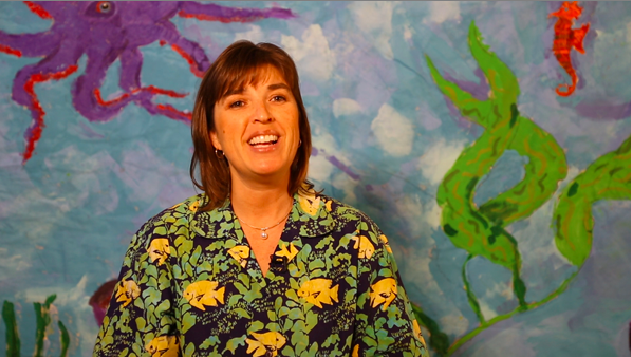 - Mada Leach founder of LOCA, a unique and thriving community-based artist organization that brings art experiences to all willing participants- at schools and community centers, museums and 0at the beach. She is an accomplished a visual artist who has exhibited at the Festival of the Arts for over 30 years .

- Robin Altman is an artist from Laguna Beach. Her career has spanned thirty-five years and the subject matter for her organic and animated landscapes is in accord with nature and the happiness that is often found there. Her latest series, "She", honors the female spirit.

- Beth Fitchet Wood is a renowned singer, guitarist, composer and producer. She has performed around the world, recorded for feature films and gives back locally hosting a weekly songwriter showcase that takes place every Tuesday night at Aliso Creek Inn.

- Shaena Stabler has been serving the Laguna Beach community as a co-owner and publisher of Stu News Laguna. She is a talented vocalist and musician developing her voice in the performing arts community.

- Jodie Gates is a groundbreaker in the international world of dance. Her well-crafted career has taken her throughout North and South America as well as Russia, Australia, Asia and Europe. She brings the fruits of her quest back home to her village, with the Laguna Dance Festival.
MY HERO will share video tributes honoring previous honorees including: Dianne Challis Davy, Faye Chapman, Joanne Tawfilis, Ranger Winter, Rosalind Russell, Sarah Elliott, and Tori Degen.

MY HERO hosts a global learning community online and as part of The Laguna Hero Fest will share highlights from their International Women's Reel featuring Nobel Nominee Malala Yousafzai, Baroness Caroline Cox, Hawa Abdi, Wangari Maathai and more-

Local not-for-profit organizations have been invited to share their information with the community at both of these special events.

There will be music and refreshments and food will be available for purchase.
The 2014 Laguna Hero Fest is a free, family-friendly event that is produced by the MY HERO Project. This program is open to the public but reservations are required. Please visit: http://myhero.com/rsvp

Funds for this program are provided by the lodging establishments and the City of Laguna Beach. Additional Support for this event comes from local artists, community groups, The Laguna Beach Community Foundation, [seven-degrees] and the Massen Greene Foundation.

The MY HERO Project is a nonprofit, 501(c)3 organization with a mission to share stories of heroes and heroism with its free, globally-accessible website (www.myhero.com).

For more information email: [email protected]
Page created on 2/14/2014 12:00:00 AM
Last edited 7/10/2017 4:54:42 PM