Ahmadu Bello
by Aisha from Garki Abuja
Some do think a hero is a person who is being admired by many, a model who is loved by others. In my own perspective, I see a hero as someone with a passionate heart with a drive and desire to achieve a goal not minding realities of life and logics that pose as barriers. I wish to introduce Sir Ahmadu Bello as my hero.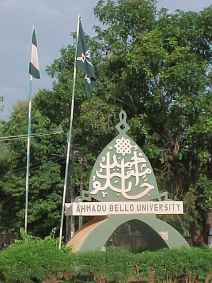 Sir Ahmadu Bello (Sarduana of Sokoto) was born in 1909. He was a farmer, an administrator, politician, statesman and religious leader. He contributed to the development of Islamic education; he built Islamic Schools, invited Arabic scholars to teach in the University, encouraged Islamic laws to be taught in the school and gave many Muslims the opportunity to perform the holy pilgrimage to Mecca. Socially, many edifices were erected and he was successful during his tenure as Regional Minister of works in defunct Northern Nigeria. He contributed positively to the politics in Nigeria. In 1949, Sir Ahmadu Bello co-founded Gamji Northern People's Congress. He became the first Premier of Northern Nigeria in 1954 to 1966. He was among those that fought for Nigeria independence. In the area of Religion, Sir Ahmadu Bello was able to unite the difference races, tribes and religions in his community.
Through the teachings and Books written by Sir Ahmadu Bello, his followers have been taught how to have determination to conquer barriers of achieving goals in life. He intended to carry out the work in which his grandfather Usman Dan Fodio (Founder of Sokoto Caliphate) left behind.

My hero Sir Ahmadu Bello was a man of virtue, courage and hard work, whose goals and priorities were to set down legacies for the coming generation. Though he died in 1966 at a tender age, his influence and impact in Nigeria cannot be overemphasized; he has shown Nigerians that Nigerians are created to have equal opportunity, blessings and the legitimate pursuit of happiness. No wonder the Federal University in Zaria (North west of Nigeria) was named after him; "Ahmadu Bello University", Zaria, and his image is reflected on one of the national currency also, a street is named after him in the Federal Capital territory Abuja as "Ahmadu Bello Way." The history of Nigeria is incomplete without the mention of the influence and impact of my hero Sir Ahmadu Bello.
My hero has made me to realize that through hard work, determination, courage, diligence, loyalty and with the help of Almighty God, I can achieve my goals not minding the obstacles that may arise.
Page created on 1/16/2007 12:59:28 PM
Last edited 1/16/2007 12:59:28 PM
Related Links
40th
- Biography of Sarduana