Amy Biehl
by
Sierra from Riley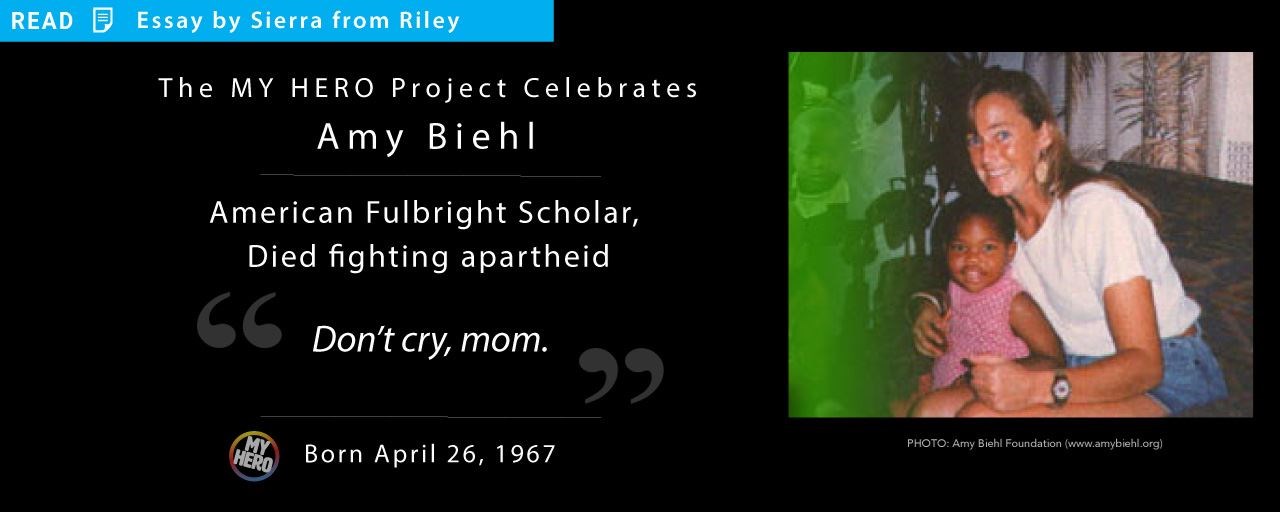 Amy BiehlAmy Biehl FoundationAmy was in South Africa on a scholarship. Her goal was to help kids and teens with their education. On her last day there she was stoned, kicked, and stabbed. The stab wound to her heart was the most fatal of all her wounds. It was a mob of South Africans. She was only 26 years old and she wanted to make a difference. That is exactly what her death did, she was made a example for everyone and in South Africa she made the biggest difference. She was very inspirational, she was brave and did something many people wouldn't have cared enough to do. It's a tragedy that Amy had to die to show people how messed up everything was and how much help was needed in South Africa and other places struggling with racial segregation.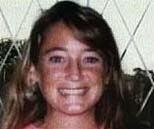 Amy Biehlwww.rjgeib.com/heroes/amy/amy.html -The four South Africans that had killed Amy got a 15 year sentence in jail but only served four. They got pardoned. Amy's parents decided not to press for a longer sentence. According to CBS news, Amy's mom stated "You're trying to know whether to hate them or- I just felt this void." She wasn't sure how she felt about these men she had never met even though they had killed her daughter. One of the killers in trial had said, "We were in very high spirits and the white people were oppressive; we had no mercy on the white people. A white person was a white person to our eyes." Two of Amy's killers went off to do more bad things and more jail time; the other two however changed and wanted to meet Amy's parents. Amy's parents weren't sure what to think about this but they went ahead and met them. The two now work for Amy's foundation and are making a change for themselves and others. After meeting with the two of Amy's killers, Amy's mom said according to CBS news "If they make it, they are clear evidence to the New South Africa: two people can pull themselves up from the very worst of possible situations and make something of themselves." "That's her dream and I think that she's living that dream today, through these two guys." Amy's mom stated this after meeting with them.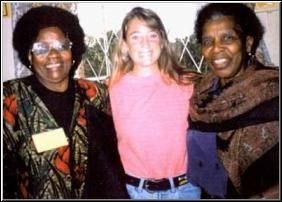 Amy BiehlAmy Biehl FoundationAt the time that Amy went to South Africa, it was struggling with becoming a "Rainbow Nation" which means that they weren't wanting white people in their towns, they wanted to get rid of them. They couldn't get rid of the dark past of segregation by skin color. Amy's death was a turning point in this brink of racial war; blacks joined whites in a peace rally after Amy's death. Amy's parents went to South Africa to see where Amy died and where her killers grew up. It's likely this is the point in which they decided to start the foundation. Amy's tragic death created a change, and now people are over there just for her, to make South Africa a better place. There are fewer problems with segregation of skin color now and because of her there is a foundation that is helping children in South Africa.
Amy's parents wanted to honor Amy in a way that would make her proud. Her parents made and founded the Amy Biehl Foundation, now the Amy Foundation. It's dedicated to academic success for children in Africa. Amy's parents said this was to honor Amy's love of South Africa and her belief in truth and the reconciliation process. The Amy Foundation is a non-profit organization but you are able to make donations through their website. When Amy's parents isited Gugletu, the place where Amy's killers grew up, they said, according to Bharath and Deepa, "If we had never come back here, if we hadn't done something to carry on for her, I think she would be very, very disappointed in us."
Amy dedicated herself to ending apartheid in South Africa on a Fulbright scholarship. According to Amy's eulogy she died bravely but a lot of people say that she didn't and died begging for her life. No one can blame her of course but they say her brave death is a lie. But Amy changed South Africa in ways no one else could. She tipped the brink of a racial war when she died. The foundation for academics in South Africa established in her memory made a change in her killers' lives. Amy was more than ordinary and sometimes people need something extraordinary to happen to see what they can do. Amy was inspiring. She made a difference in everyone's lives, even in her death.
Page created on 5/15/2017 2:28:49 PM
Last edited 10/18/2019 5:28:06 PM
The beliefs, viewpoints and opinions expressed in this hero submission on the website are those of the author and do not necessarily reflect the beliefs, viewpoints and opinions of The MY HERO Project and its staff.