Ann Pamela Cunningham. You may ask, who is that? To start, she saved Mount Vernon, one of the most important homes in the United States. She may not be well known, but she is a very important woman in our country's history.
Ann Cunningham was born on August 15, 1816 in Laurens County, South Carolina, to a wealthy family who owned a plantation named Rosemont. Her father, Captain Robert Cunningham, was an important member of his community, whose family was from prominent South Carolina ancestry. Her mother was Louisa Bird Cunningham, who was from a wealthy Pennsylvania family.
A brilliant child, Ann excelled in school and in horseback riding. She received an early education from her governess, and then went to Barhamville Institute, a boarding school near Columbia, South Carolina until she was 17.
Ann was a tad short, with a somewhat large head. She had a well rounded figure, with auburn-brown hair, and expressive grey eyes.
Sadly, at the age of 17, when she returned home from boarding school, she was thrown from a horse and suffered spinal cord injury. The pain would plague her for the rest of her life. Since she was from a wealthy family, there were many social invitations she could attend, but she couldn't go to any because of her injury. Her misfortune taught her time and patience, but she became very lonely and never married.
While Ann was in Pennsylvania in the fall of 1853, her mother was returning by boat down the Potomac to South Carolina, and passed George Washington's former estate Mount Vernon. After Washington's death, his estate was passed around the family and was now falling into disrepair. Ann Pamela Cunningham received a letter from her mother saying:
"It was a lovely moonlit night that we went down the Potomac. I went on deck as the bell tolled and we passed Mount Vernon. I was painfully distressed at the ruin and desolation of the home of Washington, and the thought passed through my mind: Why was it the women of his country did not try to keep it in repair, if the men could not do it? It does seem such a blot on our country!"
Her mother's letter sparked an interest in Ann to rescue Mount Vernon.
To start her plan, she sent a letter to the Charleston Mercury, a newspaper, asking for help form the ladies of the South to rescue Mount Vernon on December 2, 1853. She signed it "A Southern Maiden" because it wasn't proper for a woman to put her name in the paper unless she was going to be married or had died. Ann Pamela later extended the outreach to the North, now signing her own name.
Her original plan was for ladies to give the money they donated to their governors, who would then give the money to the Virginia government. Unfortunately, the Virginia government wouldn't manage the project due to growing tension between the North and the South, and a possible war between the states. Ann came up with a new plan and decided to form the Mount Vernon Ladies' Association of the Union (now the Mount Vernon Ladies' Association). She decided the Mount Vernon Ladies' Association would purchase Mount Vernon themselves. By the spring of 1858 they had raised thousands of dollars, and were sure the Mount Vernon Ladies' Association could purchase the home. Edward Everett of Boston raised $69,064, more than one third of the price to buy Mount Vernon, by giving lectures about George Washington, greatly helping Ann.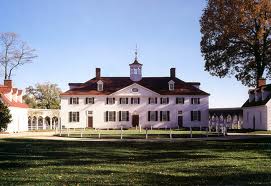 Ann arranged a meeting with John Augustine Washington III, who was the current owner of the house, but he refused to sell her the home. She tried everything to convince him to sell her the house, but he refused. The next day Ann Pamela Cunningham started anew and went to Washington III's wife. His wife decided to sell the property in an instant. A few hours later on April 6, 1858, John Washington III signed a contract of sale to the Mount Vernon Ladies' Association selling the house for $200,000.
The Mount Vernon Ladies' Association took possession of the house two years before the money was due, thanks to many donations across the country, on the anniversary of George Washington's birthday, February 22, 1859.
On the first meeting of the Mount Vernon Ladies' Association, Ann told the Grand Council the statement:
"… My memory cannot fail to recall … the process of our labor of love, in redeeming from oblivion and sure decay the home and grave of the immortal Washington! Then we lived on hope! We would not yield to despair. Now we can rejoice, with intense satisfaction, to know that Mount Vernon is ours – the nation's! And well may I feel almost overpowered to find myself, at this moment, in the midst of ladies representing the varied sections of our country, pledged to guard that sacred spot forever…."
-Ann Pamela Cunningham
November 19, 1866
There was no preservation standard for Ann Pamela Cunningham to work from, so she could do whatever she wanted to do to Mount Vernon. Ann made sure the home of Washington was kept the way George Washington lived in it. It was hard to get furniture and furnishings for the house because they were scattered across the country. Some pieces are still missing today.
During the Civil War, Ann went back home to Rosemont, and asked Sarah Tracy, the Mount Vernon Ladies' Association secretary, to stay on the property. She felt the presence of a lady would keep Mount Vernon safe.
Ann Pamela Cunningham remained the Regent of the Mount Vernon Ladies' Association for 21 years until she resigned in 1874. She died on May 1, 1875 at the age of 59, at her home, Rosemont. Ann is buried in the churchyard of the First Presbyterian Church in Columbia, South Carolina.
"Ladies, the home of Washington is in your charge. See to it that you keep it the home of Washington. Let no irreverent hand change it; no vandal hands desecrate it with the fingers of progress! Those who go to the Home in which he lived and died wish to see in what he lived and died! Let one spot in this grand country of ours be saved from change! Upon you rests this duty."
-Ann Pamela Cunningham
Excerpt from farewell address
Ann Pamela Cunningham is my hero because she did what she knew was right for her country, even though many people felt that a woman was not capable of organizing such a feat. Her determination and perseverance is a wonderful example of empowerment for girls everywhere. She proved that a woman could create a vision, raise money, organize a group to achieve a goal, and accomplish a long term project. She knew Mount Vernon should be saved and she went the extra mile to save it herself. Ann is a hero among many others, and she is definitely an inspiration to me.
Books You Might Enjoy:
1. Mount Vernon: The Story of a Shrine
by Gerald W. Johnson
2. Mount Vernon is Ours
by Elswyth Thane
3. Mount Vernon Its Owner and Its Story
by Harrison Howell Dodge
4. Mount Vernon Its Children Its Romances Its Allied Families and Mansions
by Minnie Kendall Lowther
Places to Visit:
1. Mount Vernon (in Virginia) (www.mountvernon.org)
2. Colonial Williamsburg, Virginia (www.history.org)
3. Washington D.C.
10 Facts About the Mount Vernon Ladies' Association:
- Founded in 1853 by Ann Pamela Cunningham
- Founded for the purpose of raising $200,000 for the purchase of Mount Vernon
- Published The Mount Vernon Record newspaper which gave details of the campaign
- Oldest national historic preservation organization in the United States
- Always has been a leader in restoration
- Is a non-profit organization
- Directed by a Board of Regents
- Elects their Regents
- Still an only women organization
- MVLA stills owns Mount Vernon