Albert Ellis
by
Alex from Mission Viejo
"Even injustice has it's good points. It gives me the challenge of being as happy as I can in an unfair world."-Albert Ellis
Albert Ellis is known as the greatest living psychologist. He is known to be more influential than Sigmund Freud. In 1959 he established a world-renowned psychotherapy training institute known as the Albert Ellis institute (AEI). I first became aware of my hero when I learned he worked through the Great Depression as a writer and studied psychology after. What first attracted me to my hero was he trained 13,000 professional psychotherapists. I am a high school student and I would like to pursue the same career because I want to talk to people about their problems and talk through their problems.
My hero Albert Ellis is a psychotherapist and he is one of the most influential psychologists. The tasks for a psychotherapist are to help people get through their self-doubt and lack of motivation. Psychotherapists also help with behavioral problems and mental health disorders. To be a psychotherapist you would need to have a Masters of Arts in clinical psychology. The National average salary per year is $38,485 and the Los Angeles yearly salary is $59,207. Similar careers are counselors and therapists. Albert Ellis has passed away 9 years ago in 2007 and he made a huge impact on psychology even after death.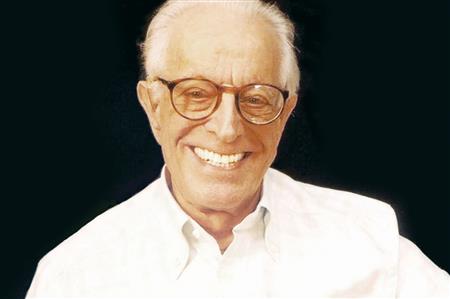 To be a psychologist there are some traits that you need. You need to be ethical, approachable, confident, and an effective communicator. To be a psychologist you really need to be a people person. Being a successful psychologist means you need to have a good education. Albert Ellis went to Columbia University and got his master of arts in 1947. He also went to the City College of New York downtown and earned his Bachelor of Arts degree in business in 1934. Ellis taught at New York University, Rutgers University, and Pittsburgh State University. He also made many studies in psychotherapy and made psychotherapy a huge factor in psychology. Albert Ellis passed away in 2007 and he never stopped working till death.
Albert Ellis made many contributions to society and others. He trained more than 13,000 professional psychotherapists. Ellis worked for and owned the Albert Ellis Institute (AEI) in 1982; AEI helps people with their mental health problems at an affordable rate. AEI uses a therapeutic approach known as Rational Emotive Behavior Therapy (REBT) that helped people replace their self-defeating beliefs with healthier ones. Even after death Ellis is known as the "greatest living psychologist."-Psychology Today. He is also known to be more influential then Sigmund Freud who is arguably known as the most influential psychologist and the most well-known psychologist. Even after death he was recently published in the Journal of Cognitive and Behavioral Psychotherapies in 2013.
To be like my hero I will work hard in school. I will be taking AP psychology next year and I plan on majoring in psychology when I reach college. I am going to mentor and intern for other psychologists outside of school. In college I will attend training courses outside of school. I am truly inspired by Albert Ellis because he worked until death and he is one of the best if not the best at his position.
Page created on 6/11/2016 12:00:00 AM
Last edited 9/24/2018 2:50:55 PM
The beliefs, viewpoints and opinions expressed in this hero submission on the website are those of the author and do not necessarily reflect the beliefs, viewpoints and opinions of The MY HERO Project and its staff.