Anne Frank
by
Josaline from Monroe
Anne Frank was born on June 12, 1924 in Frankfurt, Germany second daughter of Otto and Edith Frank. She had grown up in a Jewish religion, never knowing that it would soon cause them problems. Soon an Adolf Hitler's Nazi Party won an election; the Franks along with other Jews were worried about their family's safety and to what will happen if they stayed in Germany. Jews had to wear a yellow star, called Star of David, to identify them.
Soon it came to Anne's 13th birthday and she received a special gift which was a notebook to where she used it as a diary and she kept all her thoughts in it. On July of 1942 the Franks went into hiding in a building in Netherlands, to where employees of Otto knew where the Franks were hidden, they were their helpers who brought them food, clothes, other supplies they needed and also news of how bad the situation was. Jew discrimination was terrible, they couldn't own businesses and children had to go to Jewish schools, then there were rumors about that Jews were sent to Germany to work in Concentration Camps to work. Soon Netherlands was invaded by the Nazis and they were patrolling the streets and all the Jews that did not report to them voluntarily, were arrested. On August 4, 1944 an officer had gotten an anonymous tip that there were Jews were being hidden in that building.
So one of the helpers, Victor Kulger, led the officer to the Secret Annex and the Franks were betrayed, so the Franks were arrested. They were sent to Westerbork, when they arrived there the men and women were separated, the Nazi doctors divided the prisoner troops: some who were old enough to work and the others were that weren't old enough were going to be killed in the gas chamber. People who were working there suffered exhaustion and also suffered of a disease that was going around called typhus, of which her sister, Margot, died of. One day she got up and just fell out of the bunk bed and couldn't get up anymore, a day later Anne died of the same thing.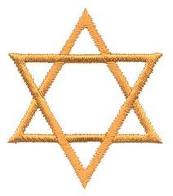 So many people died and suffered in all this nonsense that the Nazis had over the Jews. This was not fair to these people, they were the same breathing and living people like us, why did they have to be treated this way. Anne Frank is my hero because she was a brave person and she had faith that she would see the WWII end and wouldn't have to live her life with violence around her.
Page created on 6/17/2010 12:00:00 AM
Last edited 6/17/2010 12:00:00 AM
The beliefs, viewpoints and opinions expressed in this hero submission on the website are those of the author and do not necessarily reflect the beliefs, viewpoints and opinions of The MY HERO Project and its staff.