"As you grow older, you will discover that you have two hands, one for helping yourself, the other for helping others." Audrey Hepburn, a famous British movie star and humanitarian is heroic because she had a rough childhood, saved lives through an organization, and inspired many people with her fame.
Hepburn, born on May 4, 1929 in Brussels, Belgium, experienced life during wars and saw her family being shot right in front of her eyes as a young girl. As an excellent ballet dancer, she thought that her career would be in ballet, but after playing a small role in a French film, she decided to seek work in acting as another possibility. After rising in fame thanks to her career as an actor, she devoted her retirement years to UNICEF (United Nations Children's Fund), an international charity that assist children and mothers in developing countries.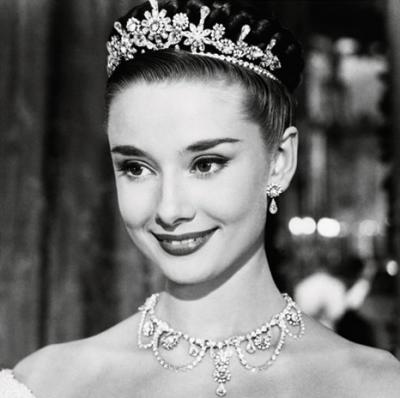 Audrey had an unpleasant youth. Her father left when she was just eight and she had to grow up during World War II. She moved to the Netherlands with her mother to avoid the dangers of the war, but the Nazi's had still invaded. They took food and fuel supply and all of her family's remaining assets, leaving her famished and struggling to survive. She suffered from malnutrition and developed several health problems. Even though she was sick, she danced for groups of people to save money for food and even got a scholarship to Ballet Rambert, the most important ballet school in England. After losing her family, money, and food, the war had a big impact on her life. It affected her growth and left her with nothing. "My own life has been much more than a fairy tale. I've had my share of difficult moments, but whatever difficulties I've gone through, I've always gotten the prize at the end" (Hepburn). This explains how she felt about her life and how even though she went through a hard time, she managed to thrive from it.
Growing up Audrey was excellent in the things she took on, including ballet and acting. She started ballet at a young age and was chosen to dance as a top student star in a matinee performance. Audrey won interest from a magazine critic, who wrote: "She seems obsessed by a real dance rage, and already has a respectable technical proficiency." After receiving attention from a French filmmaker, she was cast in Broadway, which won her the Theatre World Award. In the 1950s she emerged as a major Hollywood movie star, acting in many movies and captivating viewers. She later won an Academy Award in 1954 for her work in Roman Holiday. She had much success throughout her life.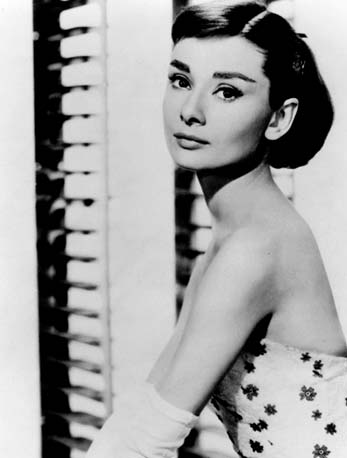 Throughout her life Audrey Hepburn always cared about people and wanted to help them. "For a slim figure, share your food with the hungry" (Hepburn). This shows how she could make helping people seem glamorous. It inspired all types of people to share their food and help people in tough situations. Having a tough childhood, she wanted to protect children from hard times, so she joined UNICEF. During the second World War UNICEF saved her life. People noted, "She received food from a relief agency--UNICEF's precursor." (Hepburn). The charity UNICEF helps and protects children and mother in developing countries. She devoted most of her time to UNICEF after retiring from acting.

Audrey Hepburn is a heroic figure because she worked to save kids, was an inspirational movie star and dancer, and was able to get through a hard childhood and become successful. She was a very hard worker and strived to reach her goal.
Works Consulted
"Audrey Hepburn." Encyclopedia of World Biography. Detroit: Gale, 1998. Gale Biography In Context. Web. 24 May 2012.
"Audrey Hepburn." Newsmakers. Detroit: Gale, 1993. Gale Student Resources In Context. Web. 24 May 2012.
"Audrey (Edda) Hepburn." Almanac of Famous People. Gale, 2011. Gale Biography In Context. Web. 25 May 2012.
"Audrey Hepburn." International Dictionary of Films and Filmmakers. Vol. 3. Gale, 2000. Gale Biography In Context. Web. 25 May 2012.
Page created on 5/28/2012 12:00:00 AM
Last edited 5/28/2012 12:00:00 AM