Ashley Darcy Mahoney
by
Susana from Mission Viejo
"The disparity in preterm children's cognitive abilities calls for identifying ways to minimize their impairments. Through mentor ship and support from the nurse faculty scholars program we are one step closer to finding solutions." - Ashley D. Mahon
The most amazing, talented, and hardworking woman, Ashley Darcy Mahoney, is a wonderful woman that I notice because she is using a talent to helping newborn babies and figuring out new ways to help new babies. The things that make her a wonderful person is that she is using her talent to help and find new ways to help others. While I was looking through a career that I will enjoy, I saw this nurse that is doing something incredible and inspiring people. By reading a fantastic interview about her work it fascinated me to keep thinking to going in the medical field and be a neonatal nurse.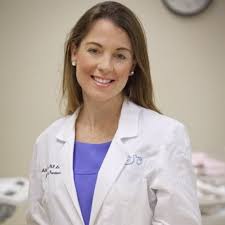 The career I choose is a neonatal nurse because it fascinating to help newborn babies with anything they need and help them if they have health problems. According to the occupational outlook handbook, the typical entry-level education is a Bachelor's degree and the pay for a nurse is $67,490 per year and $32.45 per hour. Also the job outlook is 16%(Much faster than average) and similar related careers are dental hygienists, licensed practical and licensed vocational nurses, and nurse anesthetists, nurse midwives, and nurse practitioners. According to Education Career Articles, it says, "Individuals who want to be employed in this advanced nurse practice position will need to complete a bachelor degree program in nursing and have a registered nurse designation, besides having two years' experience before being admitted to a majority of graduate programs. A master's degree is a mandatory requirement for those seeking employment to any advanced practice position." This shows the education requirements you need to become a nurse.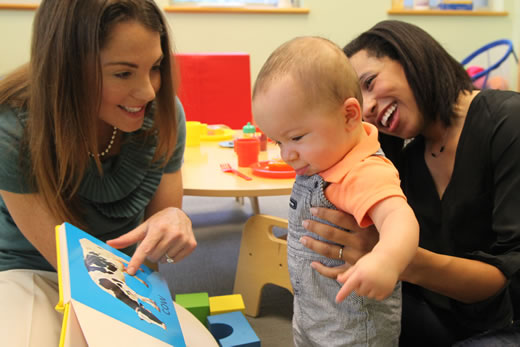 Dr. Ashley Darcy Mahoney is working as an assistant professor at the Emory University Nell Hodgson Woodruff School Of Nursing. She takes her time to a career that she helps infant's health and wants to improve early-childhood. In 2014 Dr. Darcy Mahoney won the March of Dimes Nurse of the Year Award and also a Florida Association of Neonatal Nurse Practitioners Presents Award. She got her education in 2006 - 2010 in University Of Pennsylvania to get her Master of Science. In 2002 - 2006, she got her Bachelor of Science in Georgetown University.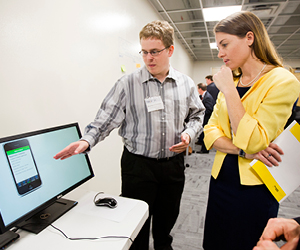 Dr. Ashley Darcy Mahoney was involved in an organization and collaborated with other people to make a novel project called Talk with Me Baby. In this book it talked about how to improve the health and well-being of all babies and mostly those at risk of language delay. "Including your baby in conversations and talking with them about everything can drastically improve their chances of academic success," she adds. "Our goal is for nurses to coach parents how to be baby's first teacher. Nurses are in an incredibly powerful position of trust to do that," said Dr. Ashley Darcy Mahoney. She wants to make a difference towards babies so they can live a better life and grow up healthy.
My personal goal is to become a neonatal nurse like my role model, Ashley Darcy Mahoney. She loves her jobs and helps others in need and she is inspiring me to be a neonatal nurse. This goal that I have is huge for me because I want to have good life and make my parents proud. By making this come true I need to work hard in school and make good grades. Surround myself with good influences and chose good choices for my future. Focus on my school work and try my very best to graduate high school and go to the best school for nursing there is. In college I need to work as hard as I can and get my degree for becoming a neonatal nurse. I want to inspire people and be a model to all those who dream to be something and make them know they can do it.
Page created on 6/10/2016 12:00:00 AM
Last edited 9/26/2018 1:48:57 AM
The beliefs, viewpoints and opinions expressed in this hero submission on the website are those of the author and do not necessarily reflect the beliefs, viewpoints and opinions of The MY HERO Project and its staff.
Related Links