Have you ever wondered what it would feel like to have the role of a star? You may ask yourself, huh? Who would I consider the superstar in my life? What comes to mind to me when I hear star, Alex Morgan. Alexandra Patricia Morgan, age 26, has the qualities of devoted, firm and a fighter in her blood when it comes to facing obstacles and making it to the top. She has hero written all over her body.
Alex Morgan has the heroic quality of a fighter, because facing bumps in the road, a small hill in her words. Before the start of her career, Alex's senior year she tore her Anterior Cruciate ligament,(ACL) and her willpower to play brought her back from an injury that can have a career end, in just five months. Competitive soccer, just like the name, competitive. Alex started playing competitive at the age of fourteen. As a soccer player myself, fourteen would have had some challenges for playing at such a old age. She had a hard time finding a team that had the right fit for her, but sooner or later she did. Cypress Elite was Mrs. Morgan's first organized soccer team.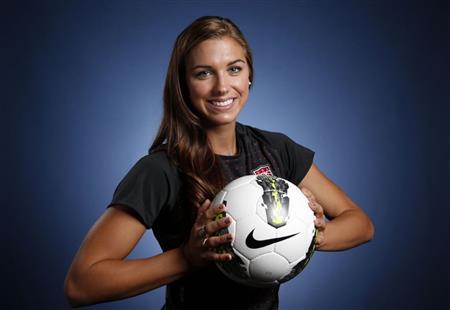 Being such a great a leader Alex shows us, it comes with staying firm as well. Alex inspires me especially because of her priorities are so well put in order, she can express other hobbies, while keeping soccer her main. Morgan has also expressed her ability to write. Titles of books that Alex has published involves the children series, "The Kicks." I myself absolutely love to write short stories, novels, or poetry. Seeing my role model write, has me pursuing to try more, but keep what means the most to me, having attention around it most, soccer! Let's give a huge clap for Mrs.Morgan, saying she made it to, 16th best player in the world. Work ethic has important qualities if you want to have success in anything. The definition of work ethic has the definition for Alex Morgan. " The principal that hard work intrinsically virtuous or worthy of an award." Hard work, and continuing to give it her all, Alex Morgan happens to hold her place in the top for a reason. Having high honor, has great honor! In 2009, Alex Morgan was the youngest player of all time to be on the Women's United States National Team. If you're young, and want a shot at making it on the US team, you have to make sure you have to stay firm, and know you can make it. Morgan knew from the beginning that she was going to make it there, and boy she did.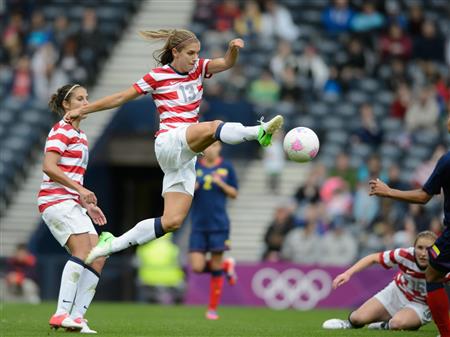 Morgan has to continue to have a devoted attitude to what she does, and enjoy soccer. In the beginning, 2011, Alex Morgan got the opportunity to fulfill her dream, she was the first overall pick in the Women's US team soccer draft. With the team the same year, Alex rode out the FIFA Women's World Cup. Youngest player on the team, Morgan scored her first World Cup goal in the semi final match against France, only to see her team lose against Japan, during a shootout. Let's go back a few years to when Morgan was in college. Alex Morgan went to Berkeley, University of California. Morgan was the top scorer on her Berkeley Golden Bears team. Here,Alex lead her team to the top, and together the team were the champions of the U.S Senior National team world cup. Alex Morgan, the youngest team player on the U.S Women's team, she started her professional career after being called up to play games with the U.S team. The U.S schedule and Berkeley soccer schedules were a tad bit off, so Alex only played 12 games with the Golden Bears, and the rest with the U.S.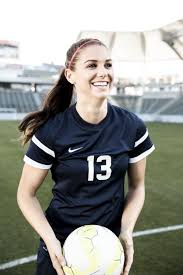 To wrap up the obvious, Alex Morgan defines a great player, with amazing work ethic. She will always come to mind when I hear, Hero. All paid off when she found herself at the top. Think. Could you make it to be a superstar in the hobby you love and adore? Maybe, maybe not. The decisions you make are the ones that will determine it.
Page created on 3/10/2016 12:00:00 AM
Last edited 9/24/2018 4:48:30 PM