Amy Purdy
by
Sierra from San Diego
"My attitude is that if you push me towards something that you think is a weakness, then I will turn that perceived weakness into a strength" (Michael Jordan). When Amy Purdy lost her legs to a bacterial infection, she pushed herself past her weaknesses and became stronger. When Amy turned 19, she was admitted into the hospital with Bacterial Meningitis. Amy lost her legs, kidneys, and spleen while she was under an induced coma. After going through depression, she forced her vulnerabilities aside and became better than her disability. She became a world known champion in snowboarding, became a model, and performed on Dancing with the Stars. Amy Purdy didn't let her problem get the better of her; she showed the world that your weakness can be turned into your greatest strength. Amy Purdy possesses strength in the face weakness as well as perseverance in the face of destitution.
Amy Purdy showed perseverance when she was faced with her disability. When Purdy was out of the hospital she: "... struggled with depression, and only beat it when she learned to accept her new reality, but not any limitations." Amy did struggle, but she pushed back into her game. She showed herself that she didn't need her legs to live on. When Purdy got out of her depression, she got healthy and strong and: "Just three months after her kidney transplant, Amy entered the USASA National Snowboarding Championship where she won medals in three events" (About Amy). This proves that she believed that she was more than her disability. Her legs were not something she realized she needed. Along with her perseverance, she had her amazing inner and outer strength.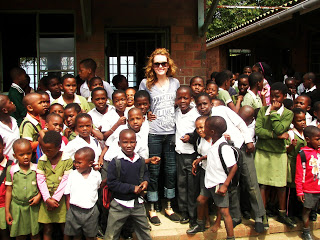 Amy Purdy shows how much your strength can push you. How you can live your life without having to worry about your difficulties. Now, even without her legs: "Purdy stays busy off the slopes with work as a motivational speaker, model and actress. She is a spokesperson for the Challenged Athletes Foundation, an organization that provides grants for training, competition and equipment for athletes with disabilities" (Team U.S.A). Even with her own disability, Amy made it through and showed others they could as well. She talks at the Challenged Athletes Foundation to give hope to those to think there is none. To show people with disabilities that they can do things they thought they would never be able to do again. After everything that Amy Purdy has gone through, she wrote that we as people need to: "Dream bigger. Move past our so-called limitations. Defy expectations. Bounce back with the resilience that every single one of us was born with" (On My Own Two Feet). When Amy could have given up, she worked herself to move forward. She is saying that our limitations and expectations do not make us who we are. They shape us into who we are meant to be.
Through Amy Purdy's strength and perseverance, she has inspired many with disabilities and without. Even when she was pushed down, she got back up and; "Although Amy has numerous accomplishments, she is most proud of co-founding Adaptive Action Sports. Created in 2005, AAS is a non-profit organization that helps those with permanent disabilities get involved in action sports" (About Amy). This quote is significant because it shows how inspirational she is. Amy Purdy was just a normal girl, but when she lived through a life threatening problem, she knew she was capable of doing much more. Not only for herself though. For every other permanently disabled person all over the U.S. When Amy isn't out snowboarding, modeling, or dancing: "The number one question people ask me is, "What's the thing that has helped you through the darkest times?" My answer is always the same: gratitude. Focusing on what I have verses focusing on what I don't have...We are all born with the capacity for greatness that far exceeds our wildest imagination" (Purdy and Burford). This quote shows just how inspirational Amy Purdy is. She not only became a world-champion, but she pushed away her weakness. She showed herself and America that your weaknesses don't define you. Amy Purdy became much more than than she started off as. Amy Purdy has shown me that I can b so much more than I am right now. Your life can be changed for the better or for the worst, but you yourself needs to know the difference.
Works Cited
"Amy Purdy." Team USA. Web. 24 Mar. 2015.
http://www.teamusa.org/para-snowboarding/athletes/Amy-Purdy
"Living beyond Limits" Amy Purdy:. 1 May 2011. Web. 24 Mar. 2015
http://www.ted.com/talks/amy_purdy_living_beyond_limits?language=en
Purdy, Amy. "About Amy." Amy Purdy. 1 Jan. 2014. Web. 24 Mar. 2015
http://amypurdy.com/about/
Purdy, Amy, and Michelle Burford.
On My Own Two Feet: From Losing My Legs to Learning the Dance of Life
.
195 Broadway: HarperCollins, 2014. Print
Page created on 4/21/2015 12:00:00 AM
Last edited 4/21/2015 12:00:00 AM
The beliefs, viewpoints and opinions expressed in this hero submission on the website are those of the author and do not necessarily reflect the beliefs, viewpoints and opinions of The MY HERO Project and its staff.