Aaron Rodgers
by
Christian from Fredericksburg
What is a hero? To me a, hero is someone who goes above and beyond what they are expected to do, and they help others in the process. A hero should be strong, smart, kind, and not overconfident in their abilities. Heroes are people that everyone can look up to and respect for the things that they do for everyone to see, and the things that they do when they are out of the spotlight.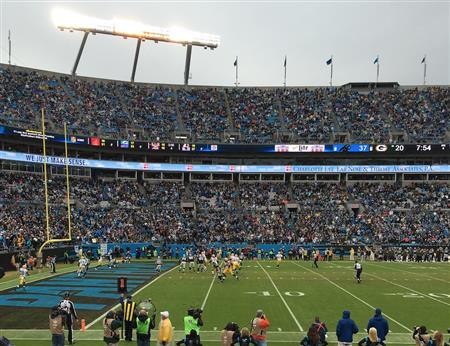 Aaron Rodgers, the quarterback for the Green Bay Packers, is the perfect example of all of these. He is strong and smart on the field, while never being cocky and obnoxious. He is cool under pressure when the team needs a clutch touchdown and is an upstanding person when off of the field. Aaron Rodgers was born on December 2, 1983 in Chico, California. He first played football at the University of California Berkeley Community College, where he was encouraged by his coach to pursue playing football full time by transferring to Cal Tech. Overcoming this adversity is one of the reasons that Aaron has become the quarterback he is today. This is something a hero has to do to become great because it makes a hero humble by always remembering where their roots are and will never let their ego become too large.
On the football field Rodgers is calm and in control. He is a Super Bowl MVP, and a two- time league MVP. In all time records, he holds the best TD to interception ratio of all time; with a total of 229 TD passes to 57 interceptions. I have always loved the Green Bay Packers ever since I was a little kid. When I first started watching, Brett Favre was the quarterback, but as I grew older Aaron Rodgers took over and I began to love him more. In 2008, he took over the starting job from Brett Favre, and by 2011 he won the Super Bowl. In that game he threw for 304 yards, three TDs, and zero picks. His play on the field is amazing to watch and is one of the leading reasons he is a hero to me.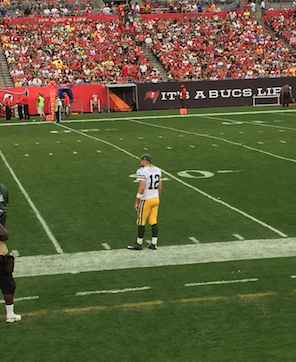 On May 13th 2015, Rodgers appeared on Celebrity Jeopardy and was able to win the game, and also raise fifty-thousand dollars for charity. He donated his winnings to the MACC Fund (Midwest Athletes Against Childhood Cancer). On his local radio show he explained why he had started to donate to The MACC Fund; he heard of a young boy named Jack who lived in the area, and he was battling cancer for quite sometime, but had finally lost his fight. This caught Rodger's attention and ever since he has donated money to this organization. Last year he visited Jack's twin sister Annie to try to cheer her up from her devastating loss, and it worked because she was thrilled to see her favorite NFL player in person. When he did this he was going beyond what was expected of him; he actually took some of his own time and donated it to someone in need. Rodgers, also participates in other fundraising events such as golf, bowling, and a fundraising banquet for the MACC Foundation to raise money for children with childhood cancer and to put a smile on their face. To me these, sort of unasked for actions are the true mark of a hero.
The way that Aaron Rodgers conducts himself, on and off of the field makes him my hero. He is a leader and an example for all to follow, he gives back to the community because he is a genuinely good person, not because anyone asks him for it. For me his is a hero on the football field, but for other he is that, and so much more.
Page created on 1/9/2016 12:00:00 AM
Last edited 6/11/2018 2:41:36 PM
The beliefs, viewpoints and opinions expressed in this hero submission on the website are those of the author and do not necessarily reflect the beliefs, viewpoints and opinions of The MY HERO Project and its staff.
Bibliography
N/A, N/A. "Aaron Rodgers wins on Celebrity Jeopardy ." [Online] Available http://www.packers.com/news-and-events/article-1/Aaron-Rodgers-wins-on-Celebrity-Jeopardy/5d8df9bd-0. N/A.
Fox, Fox. "Aaron Rodgers helps girl with cancer ." [Online] Available http://www.foxsports.com/wisconsin/story/rodgers-helps-young-girl-spread-word-about-g9-childhood-can.
Ray, Christian . Aaron Rodgers helps girl with cancer . Christian Ray