Adam Rodriguez
by
Diego from Mission Viejo
"Energetic and dedicated self-starter seeking a position as a 3D character animator to be a part of a creative and collaborative team that shares my passion for animation and develop my skills as a Character Animator." - Adam Rodriguez
Have you ever wanted to express and create a world of scenes and stories to the world? Do you dream of creating exciting films where people's emotions are put through a rollercoaster? If so then perhaps Adam Rodriguez's career path may be an ideal one to follow. I myself was able to luckily come across Adam Rodriguez when becoming curious and searching for the Pixar animators that had created movies like Inside Out, in which were imprinted into my own childhood memories. As I am a high school student, I am investigating careers that I may wish to pursue, one of which is 2D and 3D animation. Adam Rodriguez is a great role model for me because he was able to go from working at a small, non-profit organization early in his career to eventually landing an animator's job at the best animation studio in the world.
The animation career requires a lot of talent, hard work ethics, and a great imagination in order for you to be successful. In the job, you must know how multiple computer programs work, be able to team up with others, create storyboard with key frames, research for upcoming projects, and understand how the whole animation pipeline works. According to the U.S. Bureau of Labor Statistics' website, the Occupational Outlook Handbook, a requirement that one needs in order to be able to get this job is a bachelor's degree in art, computer graphics, or a related field that will help the person develop a more impressive portfolio. The salary that animators annually earn averaged $63,630 in 2014, which can help lead a stable life. Some occupations that are similar to this job is being an art director, computer programmer, and even being a graphic designer.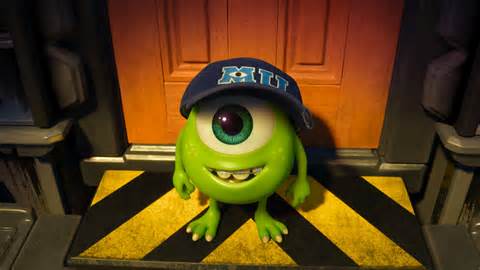 According to the website LinkedIn, Adam Rodriguez majored in business and minored in mathematics at William Jewell College. Yet after graduating, he found that he had a deep passion for the field of animation. He joined the Academy of Arts University, majoring in 3D character animation. Slowly working his way up, Adam worked at non-profit organization called Architecture for Humanity at the start, until he finally had enough experience to work for bigger and better companies. One of his biggest milestones must be when he became an intern at Pixar from June 2012 to August 2012 which was where he would be able to talk with experienced animators, polishing his work through their criticism. After learning from experience there Adam was able to work at Disney animations due to his major experience. Adam's resourcefulness and talents finally led up to Pixar noticing him as an animator deserving to work there, as he finally got hired at October 2014. Up till now he still works at Pixar, animating more and more movies like Monsters University, and short films like Lava for others to enjoy.
Adam's first few steps in the animation career were one of his biggest contributions to others. He had helped create a 3D model for a non-profit organization called Architecture for Humanity in New Orleans. Adam's job was to 3D model the creation of a family's new house. After doing so he worked on a video called Break Through The Static which has made a great contribution to society because it was a video meant to prevent other people that have been affected by others to committing suicide. Adam Rodriguez is also a well-known professional animator mentor, who helps others in the animation field by teaching them his own techniques when creating animations.
Adam Rodriguez and his achievements helped inspire me to consider different types of animations and start early. In high school I plan on taking physics, film, and anatomy as classes to help aid me in understanding the principles of animation. I wish to try to get an internship at Pixar or Disney in the future when I am in college. Some colleges I wish to go to would be Savannah College of Art and Design or Cal Arts, which I believe would give me an advantage in starting my animation career. If I were to become an animation professional, then I would love to help others by working for many non-profit organizations and that assist those who are unable to find a proper education for animation.
Page created on 6/4/2016 12:00:00 AM
Last edited 9/6/2018 12:24:02 AM
The beliefs, viewpoints and opinions expressed in this hero submission on the website are those of the author and do not necessarily reflect the beliefs, viewpoints and opinions of The MY HERO Project and its staff.