Alexandra Scott
by
Katie T. from Sycamore Jr. High
"She opened her eyes for the first time that day just before she passed away. She looked out at the trees. In the past she's been in a lot of pain, but in the end she had no pain which was what she worried about." Alexandra Scott, a former cancer patient, passed away on Sunday august 2, 2004 at her home in Wynnewood Philadelphia. Just before her first birthday, Alex had been diagnosed with Neuroblastoma, a deadly type of childhood cancer. Cancer is one of the most deadly diseases today, and ever since the day Alexandra could talk, she made it her lifetime goal to change this.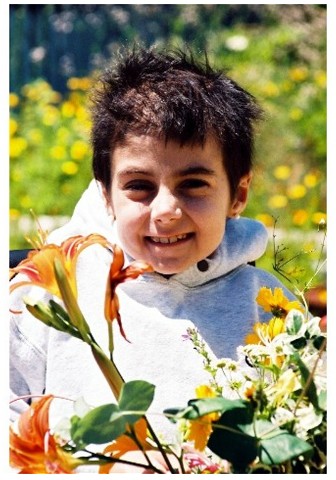 Even at the early age of eight, Alex decided she wanted to help not only herself, but also every one else that suffers from Cancer each and every day. So she started Alex's Lemonade Stand, a charity that would help raise money for the cure and for further research and development for cancer. And even though she passed away, the charity still raises money today and has already raised more than $75,000 for the treatment.Alex proved herself a hero by helping others and saving lives all over the world. And in this case, she is a hero for all times.
Alex is this type of hero because of the great triumphs she made and will continue to make even as she is no longer alive. Alexandra Scott is the type of hero who that provides hope courage for others during tough times and whose choices, struggles, dreams, and heroic qualities inspire other throughout history. And even though Alex knew her life could be cut short at any minute, she learned to stay positive and fight for what she believes in. She was outgoing, hopeful, committed, apdaptive, courageous, and optimistic when it came down to how long this young girl was given to live.
Alex demonstrated her heroic qualities in many ways. She was outgoing when she decided to start Alex's Lemonade stand and help others and not only herself. She was hopeful when she thought that the charity would be successful in the way that it would make a difference. She was committed when she decided she knew what she wanted to do and stuck with it through the good times and the bad. Adaptive when she learned that she was very ill with such a deadly disease and that she could die at any point in her life. Courageous as she learned to be brave and fight for her life. And lastly, Alex was optimistic as she learned to stay positive throughout all of this and to be happy with what she had been given.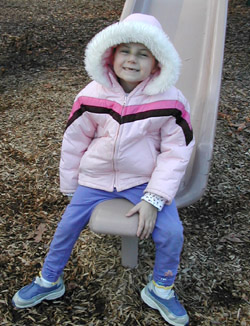 Because of all that Alexandra Scott has done, we now are one step closer to finding the cure to the deadly disease that many of us suffer from everyday. Now hundreds of people, whether they knew her or not are gathering together to help out in any way possible. And even though she passed away, Alexandra Scott will always be remembered as a hero for all times.
Page created on 10/5/2004 12:00:00 AM
Last edited 10/5/2004 12:00:00 AM
The beliefs, viewpoints and opinions expressed in this hero submission on the website are those of the author and do not necessarily reflect the beliefs, viewpoints and opinions of The MY HERO Project and its staff.
Related Links
Alex's webpage
- you can learn more about Alex and her struggles and accomplishments.