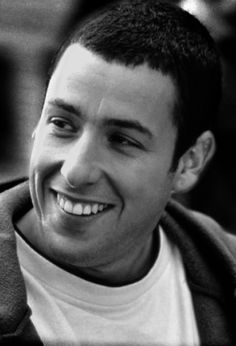 "Chemistry can be a good and bad thing. Chemistry is good when you make love with it. Chemistry is bad when you make crack with it."- Adam Sandler. Adam Richard Sandler is his full name and he also well known as the "sandman" because of the 2008 popular movie "Bedtime Stories" where Adam played as one of the main characters. I first became aware of the all-time movie artist, Adam Richard Sandler, when I was 6 years old watching the movie "Coneheads" with my family. I don't think I have ever been more amused in my life. As I watched Adam Sandler perform in this movie as one of the main characters, Carmine Weiner, it had led me to watch almost every movie he has ever acted in throughout his current lifetime. As a freshmen in high school, I often feel stressed and worried, but watching one of Adam Sandler's movies instantly makes me feel better. In Adam's many movies, there are always many different inexplicable but unmistakable tones he uses which allow the movie to be even better. What also caught my attention about Adam Sandler are the slapstick injuries that occur within his movies. It's almost as if he could perform as a stunt artist. Adam Sandler has inspired me to keep my head up high and to never give up on any future jobs/careers.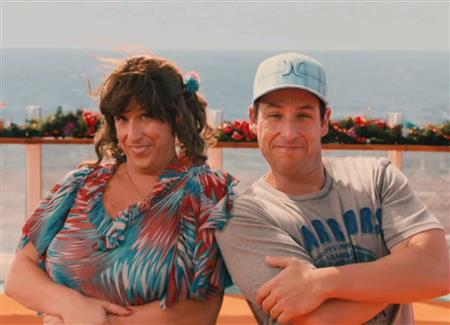 "Actors express ideas and portray characters in theatre, film, television and other performing arts media. They interpret a writer's script to entertain or inform an audience." According to the Occupational Outlook Handbook website, actors make approximately $18.00 per hour in the 2015 May median pay. Similar jobs and careers to acting include multimedia artists and animators, producers and directors, entertainment and sports occupations, and also announcers. The typical or average entry level of education to become an actor is some college, no degree. Most actors gain career experience and preparation involving drama and/or theatre. Usually actors specialize in theater and have bachelor's degree. Important qualities to this career include creativity, memorization skills, persistence, physical stamina, reading skills, speaking skills, and confidence. From 2014 to 2024, the employment of actors is hypothesized to grow faster than the average for all occupations. Recent development involving actors is the career is growing more and more as years go by and is also known to grow faster than entertainers/announcers, but slower than film artists.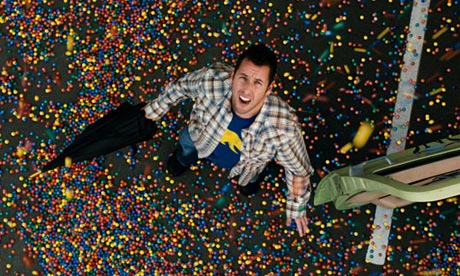 "My comedy is different every time I do it. I don't know what the hell I'm doing."- Adam Richard Sandler. Adam was born on September 9th, 1966 raised in Brooklyn, New York with his Jewish family till he was six years old. He moved to Manchester, New Hampshire (1972) and grew up there. In Manchester, he attended Webster Elementary (1972-1977), Hillside Junior High (1977-1980), and Manchester Central High School (1981-1985). When Adam was just a kid, he was diagnosed with a problematic speech impediment, causing his jaw to move in a diagonal direction when he speaks. To this day, Adam often gets upset and stressed because of this order as it has never been completely cured. As an adolescent Adam did not dominate with his studies, but he did dominate on the basketball court. For college, he enrolled in the degree of Drama and Fine Arts at New York University and graduated in 1991. In order to pay for higher education, he also participated in being a resident assistant. From 1985 to 1989, Adam began his acting career playing as Ed on "The Cosby Show". Sandler worked as a stand-up comedian at a club in Boston hoping to extend his acting experiences. That caused a big break for Sandler and he decided to perform at the Improv Club in LA and was noticed by a famous actor with the name Dennis Miller. As soon as Dennis saw Adam's entertaining skills he immediately recommended him to the producer of "Saturday Night Live" (SNL), Lorne Michaels. In 1990 Adam decided to perform on "SNL", but later left the comedy career in 1995 to focus on movie acting. The movie "Going Overboard" (1989) was the first movie Adam Sandler had starred in, but the movie that had caused a major change in Adam's career was the movie "Billy Madison" filmed in 1995. This one movie led to more opportunities in which he would certainly take such as the popular movies "Happy Gilmore" (1996), "The Wedding Singer" (1998), and many more. Adam Sandler has done an outstanding job in his career by acting in more than +50 movies/TV shows and winning multiple awards as well as being nominated. Sandler has won 50 awards and has been nominated for 68 awards. Adam Sandler is now married to actress Jacqueline Titone as of June 22nd, 2003. They together have two children, Sadie (born in 2006) and Sunny (born in 2008).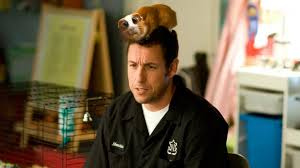 "Those who are happiest are those who do the most for others."- George Washington. According to the "Look to the Stars: The World of Celebrity Giving" website, Adam Sandler has participated in 17 charities, 20 causes, and 31 articles. In 2006, the victims of the Israel-Lebanon War were given 400 playstaions, in which all were donated by Adam. Adam has contributed in causes supporting AID's/HIV, animals, human rights, creative arts, children, hunger, mental challenges, physical challenges, rape/sexual abuse, sports, and many more.
In order to live a wonderful life and maintain my future career like Adam Sandler, I have created some goals I would like to accomplish throughout school and my life. Throughout high school I would most certainly prefer to take at least one advanced class for all four high school years, for example, math. I would also like to remain in varsity softball and also contribute in girl's water polo and girls' volleyball. In high school I would also like to attend fine arts classes and/or film/photography classes. I would like to get an internship as studying a professional marine biologist in the study of sea life. I would like to get a scholarship for a college with a division 1 softball program, preferably University of Hawaii at Manoa or Penn State. In college I would love to study marine biology and film/fine arts. My hero has inspired me to keep my head up throughout my life time and to always be respectful and humble. I am glad to call Adam Richard Sandler my role model!
Page created on 7/11/2016 12:00:00 AM
Last edited 9/6/2018 12:26:22 AM