Adam Sandler
by
Blake from Roseville
My hero is a hilarious man and he is most famous for his humor. My hero has brought entertainment to many people and families. My hero is a natural at what he does, making people laugh. My hero always knew what most people found hilarious. He showed how funny on person can be.
My hero, Adam Sandler is an actor, producer and a comedian. He lives in Los Angeles with his wife and two daughters, Sunny and Sadie. He was born September 9, 1966 in Brooklyn, New York and is still alive today. Brings humor to many people and families. Adam is known as one of the funniest men alive. Adam changed comedy movies and they will never be the same. Adam Sandler stars in and produces movies that would make you laugh until you drop.
Adam Sandler is known as a "natural comic". For his fist career he started as a comedian at the Boston comedy club. Later he got a job in acting to play as Smitty on the "Cosby Show". Shortly after he was "discovered" by Dennis Miller and later he was on the "Saturday Night Live Show". First he started acting as a co-star in the movie "Going Overboard" then co-stared is the movie "Airheads". After all of his years in acting he has starred in some of the funniest movies like "Billy Madison", "Waterboy", "Happy Gilmore", and "50 First Dates". To help with his character in the "Wedding Singer" Adam decided to write and sing a few songs for the movie. After all of the movies he has stared later on in his career he decided to produces movies like "Benchwarmers", "Paul Blart Mall Cop" and "Grandma's Boy" and many other movies.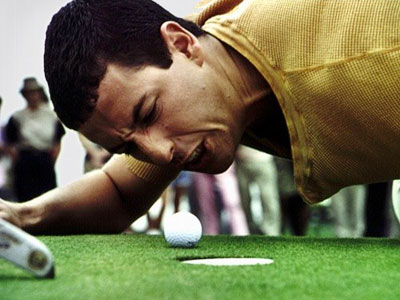 Unlike Adam Sandler I am not an actor or a comedian or a movie producer. I make jokes but I am not a professional. I am just an eighth grader doing a report on Adam Sandler. Adam Sandler encourages me to be funny, maybe one day an actor. The way he acts in the movies he is in, just encourages me to be as funny as possible (but not get in trouble for being funny in class). I would call Adam Sandler a hero of comedy. Recently he donated one million dollars to The Boys And Girls Club. The reason he donated to The Boys And Girls Club is because he had fond memories of the times he had at his local Boys And Girls Club. I choose Adam Sandler because he has turned his passion for comedy and making people laugh into a brilliant career.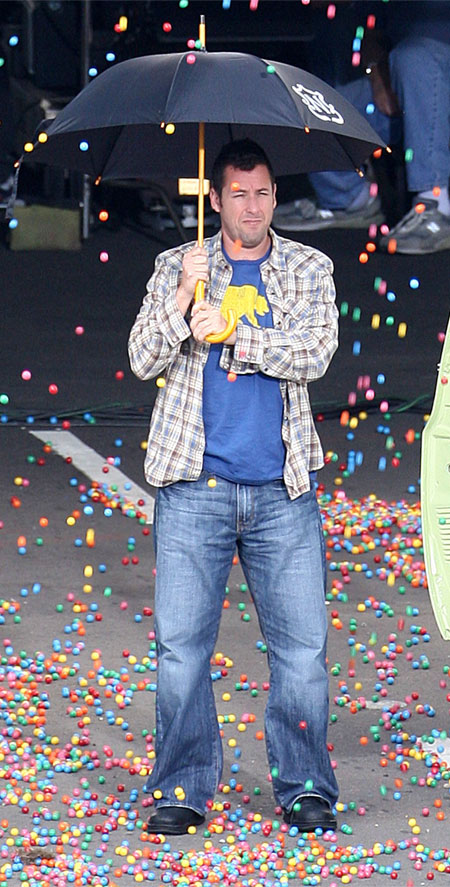 My hero is known to have a natural talent in comedy and turned it into a brilliant career. He has starred and produced many movies. Adam Sandler is also a comedian and is well known for it in New York. He inspired me to be funny as I can. They say that laughter is the best medicine so then Adam Sandler is the doctor of comedy. Adam Sandler I hope I end up like you in the future smart, funny, well liked with a career that will keep people laughing for many years to come!
Page created on 11/17/2010 12:00:00 AM
Last edited 11/17/2010 12:00:00 AM
The beliefs, viewpoints and opinions expressed in this hero submission on the website are those of the author and do not necessarily reflect the beliefs, viewpoints and opinions of The MY HERO Project and its staff.

Bibliography
unknown, unknown. "Adam Sandler." [Online] Available http://www.imdb.com/name/nm0001191/bio.