Adam Sandler
by
Aidan from Riverview
Adam Sandler accomplished many things in his life. He been nominated by Golden Globe and lots of people voted him for the best actor of 2011. His very first movie was in 1989, the movie Going Overboard, and was a fantastic movie. He was also "later spotted by a Saturday Night live cast member, Dennis Miller who got him in for a job on the show that lasted 1990 - 1995." (http://www.biography.com/people/adam-sandler-9542505)
Now the reason why Adam Sandler is my hero is because he is able to fight through lots of problems through his life such as overcoming feelings of fear, guilt, anxiety, loneliness, and sensitivity. In his childhood his relationship with his parents were very unsettling. Now because of that relationship he was broken for awhile, and didn't want others to get into his life. After a while Adam forgave his parents and realized that all the pain of his early life was was hard so he put in a lot of hard work to pick up the broken pieces of his life and put it back together.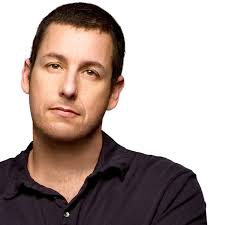 Adam Sandler achieved lots of things in his life. For example" in 2002, he won the Gijon International Film Festival Best Actor award for Punch Drunk Love". Also in 2014 "he was named Male Star of the Year at the CinemaCon Awards", and "He is also the recipient of several People's Choice Awards including Favorite Comedic Movie Actor for four consecutive years from 2012 to 2015". He even won the Kids Choice Award in "January 1 2003" and all sorts of other awards too!
Adam Sandler is a great person and because he has given a lot of money to charity and a lot of time for the sake of others which makes him a great person. He also helped out with many causes, for example "Cancer, Children Health, Human rights, mental and Physical Challenges, Refugees, Sports, and Substance Abuse". All of those things that Adam did was very very thoughtful, and is a "TRUE HERO" to all people in many different ways.
Page created on 6/7/2016 12:00:00 AM
Last edited 9/24/2018 2:01:05 PM
The beliefs, viewpoints and opinions expressed in this hero submission on the website are those of the author and do not necessarily reflect the beliefs, viewpoints and opinions of The MY HERO Project and its staff.
Bibliography
?, ?. "Adam Sandlers." [Online] Available famous-relations topynergy.com. ?.