She was a small girl, yet had a big heart; weakened by cancer, but strengthened to fight it. Alexandra "Alex" Scott, a sweet, young girl who only lived eight years, has lived a life aiding many kids. Her passion was to raise money to find help for pediatric cancer research in which she succeeded. Alex is the founder of Alex's Lemonade Stand Foundation, which is a fund to raise money for children with cancer. Before she could turn a year old, Alex was diagnosed with neuroblastoma, a type of cancer. The next three years, were the beginning years of her famous lemonade stands (Lee). With tedious work and care, she inspired all kinds of people, for the fight against childhood cancer.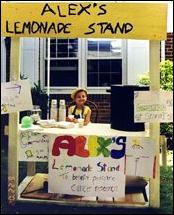 Alex raised a generous amount of money with simple front-yard lemonade stands. As she received treatments in a pediatric hospital in Connecticut, Alex's first thought was to raise money and donate it for her and others to benefit for childhood cancer research. The first day of Alex's Lemonade Stand Foundation brought her $2,000, with not a penny less for Connecticut Children's medical Center. (Lee). While the average person may earn up to $30 hosting a lemonade stand, Alex collected $1,970 more. This shows her dedication in the hard work she puts into her charity. There is nothing greater than a four year old that has pleaded for the cure for cancer and donated a couple thousand dollars, all to a hospital. After the success of Alex's first sales of lemonade, she began another a year later, after more treatments in Pennsylvania. School members and faculty by her side raised $6,000, with another fund of endless sold cups of handmade lemonade. With all the money raised, they together donated it to the Children's Hospital of Pennsylvania. (Lee). While Alex's first lemonade stand was a great success, her second was even greater. This illustrated her stands with wonderful outcomes, especially when it's known to be for little ones with cancer. The movement of Alex's Lemonade Stand Foundation symbolized Alex's dedication of hard work with these classic "stands."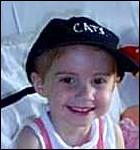 Alex's care wasn't just the simple characteristic itself- her care was powerful, meaningful, and moving. At Alex's elementary school in Philadelphia, a close friendship with her and a young girl named Toireasa Barry was meddled when Toireasa died of neuroblastoma. Alex had hope as she benefited $15,000 for "Toireasa's Dream". (Lee). As this was all in memory of her friend, she raised more money than previous lemonade stands combined. Not only did she do this just for the fight against general childhood cancer, she did it in honor of one person- Toireasa. The Scott family had high dreams longing for the care of helpless children. With $50,000 after many of their charity events, they can only hope for an advantage of the money for researches to find the right medications for her and other children. (Lynch). Weak, yet strong, Alex can only try for hope and success for these treatments against cancer. Alex had planned to use it only for the poor cancerous and nothing more. Because Alex cared for childhood cancer, she made sure her care got somewhere.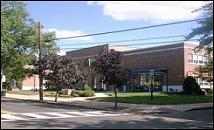 Alex inspired and motivated many to help raise money for pediatric cancer research. After she succeeded to raise $6,000 with her school in Pennsylvania, many of the school members went beyond the idea to just gather money. With the support of shaven heads and trimmed ponytails of "administrators and students at Philadelphia's Clara Barton Elementary School", they've made wigs for the cancerous, while they too raised $6,500. (Lee). Alex's movement inspired her school to help out in cancer researches by donating money, and their own hair. It takes a lot of courage to walk around a school campus with very short hair used to being long, and especially clean-shavened bald heads. While Alex did well in her foundations alone, she benefited a lot by inspiring schoolmates to be by her side. One day in Alex's charity events, a lady who was to get married was truly inspired by the little girl's movement. A bride with money to spend for flowers at her wedding donated that money to Alex at her lemonade stand. At the bride's wedding, she even "used lemonade pitchers as centerpieces at her reception." (Lee). Instead of spending money on flowers and centerpieces for a beautiful wedding, the lady chose to use lemonade pitchers. This showed she was motivated because her use of the pitchers was to remind her wedding guests about Alex's Lemonade Stand Foundation. The inspiring movements of Alex were affected by many, motivating them to emphasize her lemonade stands.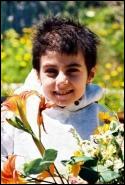 The big movement of Alex has affected many with her striving passion to fight for pediatric cancer research, for as long as she cared for these cancerous kids. At such a young age, it takes much to go through tough challenges of cancer, and raising money. As hard as it was to even begin such a foundation like Alex's, she reached the top of the world as she succeeded to raise money for childhood cancer. Many may have suffered without Alex's existence. Although she no longer lives, her spirit lives on with supporting family, friends, and even strangers.
"About Alex's Lemonade Stand Foundation for Childhood Cancer." Alex's Lemonade Stand Foundation, 2010. Web. 8 May 2010. [http://www.alexslemonade.org/about]
Holguin, Jaime."'Lemonade' Crusader Dies". CBS News, 2004. Web. 9 May 2010. [http://www.cbsnews.com/stories/2004/06/11/health/main622591.shtml]
"Meet Our Fsounder: Alexandra Scott." Alex's Lemonade Stand Foundation, 2010. Web. 8 May 2010. [http://www.alexslemonade.org/about/meet-alex]
Talarico, Donna. "Tastykakes & Lemonade: New Lemon-Filled Cakes Benefit Alex's Lemonade Stand." Associated Content: The People's Media Company, 2007. Web. 10 May 2010. [http://www.associatedcontent.com/article/246310/tastykakes_lemonade_new_lemonfilled.html]
"Tasty Baking Company Supports the Fight Against Childhood Cancer Through Partnership with Alex's Lemonade Stand Foundation." Cancer Weekly. June 23, 2009. Web. 10 May. 2010. [http://www.allbusiness.com/health-care/medical-practice-pediatrics/12548414-1.html]
Page created on 5/27/2010 12:00:00 AM
Last edited 5/27/2010 12:00:00 AM