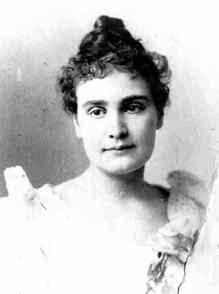 A Japanese proverb states, "Fall seven times and stand up eight." Despite all the harsh challenges she ran into throughout her lifetime, Anne Sullivan always found ways to get around them or push through them. When she was a child, an illness left her half-blind and visually impaired. Her mother and brother died in her early years and she was left with a destitute life, no education, and an abusive father. ("Anne Sullivan Macy"). She eventually found her way out and went to school, worked hard, and rose up. Anne Sullivan became the dedicated mentor and teacher of a young woman named Helen Keller for the rest of her life. ("Anne Sullivan Macy"). She assisted Keller, who was blind and deaf, to accomplish remarkable and unexpected things. Sullivan's heroic traits and determination to escape from her terrible childhood led her to achieve extraordinary things that no one would have expected from her. Anne Sullivan's resilience, selflessness, and abilities to continue moving forward shone through to exemplify her heroicness.
Resilience was one of the many defining traits of Anne Sullivan. She had a way with bouncing back from hard times in her life and turning it into something better. Sullivan "overcame a destitute and abusive childhood to become a brilliant teacher who accomplished what few people believed was possible" ("Anne Sullivan Macy"). She didn't have an ideal childhood or support, but she didn't allow it to stop her from going against the odds to become successful. Once Anne Sullivan received the opportunity to go to school, she started off academically behind compared to the other students. "In 1886 she graduated from Perkins as valedictorian of her class" (Tuttle). Nonetheless, she worked hard and eventually reached success despite the fact that she had her disadvantages. Sullivan constantly faced challenges throughout her lifetime, but she never let them hold her back from using her resilience to rebound from her problems.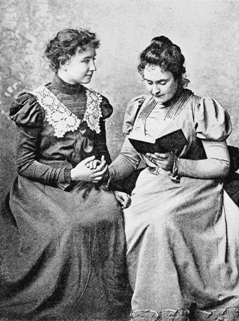 Sullivan seemed to always put Helen Keller before anything else. Even when Sullivan had her own issues, she was selfless in her dedication to teaching her student. "She taught Helen Keller, a blind, deaf and mute child, to communicate... Though visually impaired herself, she served as Keller's eyes and ears until her death" ("Anne Sullivan Macy"). Although she had her own individual challenges, Sullivan didn't let that get in the way of her helping Keller because she cared more about others than herself. Another example of Anne's selfless behavior was when she stood by Keller's side through everything. "Anne was Helen's educator for thirteen years and, in 1900, accompanied her to Cambridge, Massachusetts, where Helen was admitted to Radcliffe College. Anne went with Helen to every class, spelling into her hand all the lectures, demonstrations, and assignments" ("Anne Sullivan Macy Biography"). Sullivan stayed with Keller each and every step of the way because she cared so much and wanted to help her in as many ways as possible. Anne's constant displays of selflessness contributed to the many qualities that made her a hero.
Anne Sullivan seemed to rarely ever give up and remained persistent in the majority of things she did. Whenever she taught Helen Keller, she never abandoned her or gave up on trying, no matter how tough it got. "Sullivan had no training or direction in teaching her student. She learned by trial and error. The results were miraculous. Sullivan even taught Keller to speak" ("Anne Sullivan Macy"). Although it was hard for her to find ways to get through to Helen, she continued to try to get results. She knew how important her goals meant to her, and didn't let sickness keep her from working. "Despite Anne's declining health ... They gave lectures, vaudeville performances, and even appeared in a film" ("Anne Sullivan Macy Biography"). Anne Sullivan's persistence teaches others to never give up on their goals and to stick with working on them because it can pay off in the long run.
Anne Sullivan constantly displayed qualities of a hero through her resilience, the way she put others first, and perseverance in all hardships. Throughout her life, she encountered many people and events that shaped her as a person. Her incredible life story displayed her natural heroic traits and all of her great achievements. Sullivan's never-ending care for Helen Keller and determination serves as an example for others to take in. Sullivan did have her flaws; after all she is human. But she still serves as a hero and inspiration who teaches us valuable and unspoken lessons through her life story. Anne Sullivan inspired me because she set an example to show that anyone can overcome obstacles in life as long as they have determination. Her strong sense of selflessness also motivates me to think more of others every day. The word "hero" is a word that can mean an endless array of things to different people, but to me, it's someone you can look up to or learn from. Anne Sullivan was not only just Helen Keller's teacher; she's also a teacher to myself and others in the world because of her extraordinary character.
Works Cited
"Anne Sullivan Macy." Encyclopedia of World Biography. Vol. 20. Detroit: Gale, 2000. Biography in Context. Web. 29 Mar. 2015.
"Anne Sullivan Macy Biography." Anne Sullivan Macy: Miracle Worker. American Foundation for the Blind, 2009. Web. 28 Mar. 2015. <http://www.afb.org/annesullivan/asmbiography.asp>.
Tuttle, Dean, and Naomi Tuttle. "Anne Sullivan." Hall of Fame: Anne Sullivan. American Printing House for the Blind, Inc., 2007. Web. 29 Mar. 2015. <
http://www.aph.org/hall/bios/macy.html
>.
Page created on 4/17/2015 12:00:00 AM
Last edited 4/17/2015 12:00:00 AM