Anne Sullivan
by
Savannah from Atglen
Anne Sullivan was born 1866 on April 14th and died on 1936 October 20th at Forest Hills NY she was born in Feeding Hills, Massachusetts. Her parents, Thomas Sullivan and Alice Closey, were Irish immigrants. Her younger brother Jimmie was crippled with tuberculosis and Anne got trachoma which made her partly blind her mom died when she was 9.
Anne Sullivan is my hero because, she was partly blind and grew up living a hard life and still accomplished amazing things like teaching Helen Keller. Her father abandoned her with her older sister and younger brother. Her sister went to relatives. She and her brother went to a poorhouse in Tewksbury, Massachusetts. Her brother died shortly after arriving at the poorhouse. She attended school in 1880 [after begging to] and graduated Valedictorian in 1886 and when she began teaching Helen Keller she was 19 or 20. She wasn't up for the job but she ended up liking it. I suppose because she kept teaching her and trying to teach her and help her get it right or close to it. She was also very nice to Helen Keller. Anne Sullivan married John Albert Macy in 1905 who was a Harvard instructor. She divorced him in 1912.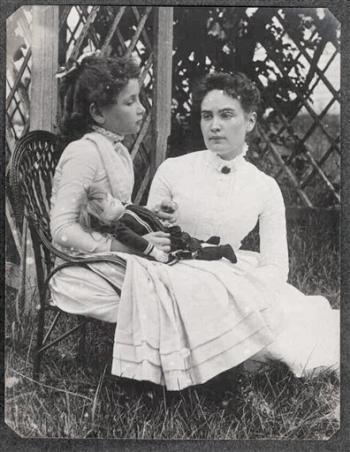 Anne Sullivan has determination because she was determined to help Helen Keller learn to speak English and do so many other things and she wouldn't stop trying to teach her. Anne Sullivan also sacrificed her time to help Helen Keller learn and do things instead of her not doing anything and then Helen Keller not learning anything. Anne Sullivan also has perseverance because even when Helen Keller messed up or didn't get it right or something happened, she kept going to try her best.
Anne Sullivan is my hero because she grew up with a horrible past and still grew up doing amazingly wonderful things. I don't think just anyone could do something like teach someone deaf and blind. I know I definitely couldn't do it.
Page created on 10/16/2010 12:00:00 AM
Last edited 10/16/2010 12:00:00 AM
The beliefs, viewpoints and opinions expressed in this hero submission on the website are those of the author and do not necessarily reflect the beliefs, viewpoints and opinions of The MY HERO Project and its staff.