Anne Sullivan
by
Hannah from Granite Bay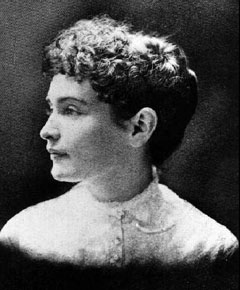 Anne Sullivan is most commonly known for her work with Helen Keller, a blind, deaf, and mute young girl. Johanna "Anne" Mansfield Sullivan Macy was born on April 14,1866 and died on October 20,1936. She was born in Feeding Hills, Massachusetts where she lived for most of her childhood. She grew up in a poor family with many health problems; at 5 years old she got an eye infection called trachoma. Trachoma is an infectious disease that causes the inner eyelid to become rough and leads to pain in the eyes. Anne experienced impaired eyesight due to trachoma. When she got older she attended Perkins School for the Blind to receive an education. She graduated as Valedictorian of her class, but kept a strong relationship with her teachers as she moved on with her life. She was asked to teach a blind, deaf, and mute girl named Helen Keller. Sullivan not only lived with Helen and helped her, but taught her how to read, write, be familiar with her surroundings, and use her words. Anne Sullivan is truly an American hero. While dealing with her own problems, she spent most of her life teaching and mentoring Helen Keller and changing her life for the better.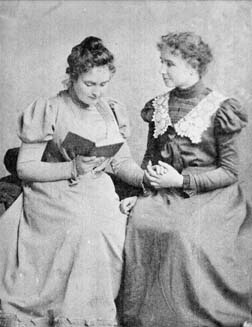 One of Anne Sullivan's former teachers, Anagas, got into contact with her a few years after she graduated. He had gotten a call from Helen Keller's family asking for a teacher to privately teach Helen. Sullivan, at 21 years old, moved in with Helen at a private house next to her mother, father, and sister. Early on, she had Helen doing things for herself without help. She wasn't fond of Anne at first because she was used to her parents doing everything for her. Helen struggled with connecting objects with words and her parents even considered firing Anne. Sullivan never gave up, though. She would take one of Helen's hands and spell 'water' in her palm and with her other hand poured water onto it. Helen finally signed water back. This was a breakthrough for Helen and Anne. Helen learned 600 words, most of the multiplication table, and braille in just a few years.
Not only did Anne Sullivan teach her all the basics of education, but insisted on adding on to her education. She took Helen to the Perkins school program. Anne didn't stop there, she also took her to Wright-Humarson school in NYC to help her with her speech. Anne continued living with her and traveling with her. They became inseparable. Sullivan helped Helen finish her education. She spent hours transporting information to her and Helen graduated college in 1900 as the first deaf-blind person to graduate.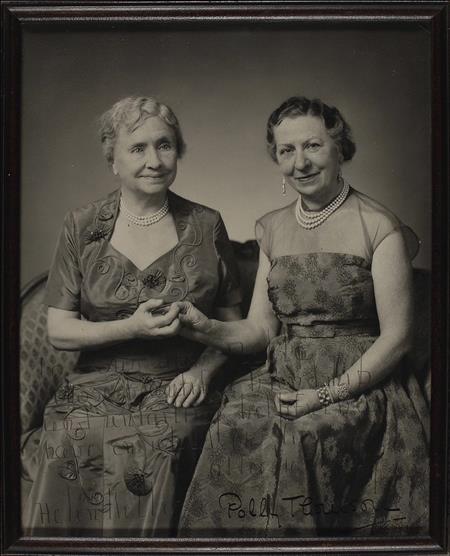 Following Helen's graduation their story started to get spread around the country. Sullivan traveled with Helen on lecture tours helping her pronounce words to the audiences, although Helen never learned how to speak properly. By the 1920's Anne Sullivan had lost most of her vision and had her right eye removed. She stayed by Helen's side through it all, though and continued to be her mentor. Anne struggled with tremendous pain caused by trachoma. She never put herself over Helen, some sources would say she cared about Helen more than herself. Sullivan was known as a miracle worker for her dedication to Helen through everything.
Anne Sullivan walked into Helen's life when she was five years old and stayed by her side until death. Not only did she change the life of Helen, but sparked a light through her darkness. She was the song that came over her silence. At her funeral Bishop James E. said "The touch of her hand did more than illuminate the pathway of a clouded mind, it literally emancipated a soul". Over the years they became inseparable and their story warmed the hearts of people all over the world. Anne Sullivan is a hero, because she devoted her life to staying by Helen and giving her the life she could offer being deaf, blind, and mute. She is an inspiration to teachers and people everywhere.
Page created on 12/11/2014 12:00:00 AM
Last edited 12/11/2014 12:00:00 AM
The beliefs, viewpoints and opinions expressed in this hero submission on the website are those of the author and do not necessarily reflect the beliefs, viewpoints and opinions of The MY HERO Project and its staff.
Related Links