Andy Warhol
by
Taryn from Lakewood
The man who painted America
Andy Warhol is a praised painter, and photographer. He is best known for starting the pop art in most of his early work. With his new found art techniques he became the "Pope of Pop." The start of pop art was a huge foundation to new art and the visual art movement. You probably know him as the one who made the Campbell's soup cover, that is still used today. He was also famous for his pictures and he took a lot of pictures of many famous people and those became his muse. Warhol was not any ordinary artist. He took things to the extreme and some art he found new ways to make them different. For instance, he would use pictures of celebrities; paint them in four different boxes and in four different colors. He was also famous for his quote: "In the future everyone will be famous for 15 minutes." From his art to his words Andy Warhol was a well respected artist, and for those reasons and many more, Andy Warhol was a leader.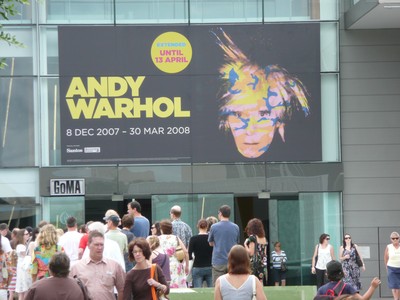 Many say that Andy Warhol was one of history's greatest artists, and I have to agree because he was so successful. Although he cannot be compared to artists like Van Gogh, Salvador Dali, Pablo Picasso, or Kandinsky, Andy Warhol has been a leader to many others. Warhol communicates through his work. He was iconic for his paintings that changed they way you looked at art. He wasn't afraid to be different and he led more people to believe that they could be different too. When he said that everyone would have their 15 minutes of fame he thought that everyone would have their chance at greatness and if you loved the fame then you would work hard to get it. He communicated his beliefs to his followers just by modeling and he was a leader just by being different.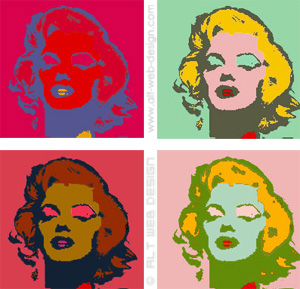 Andy Warhol had the honor of being one of the most influential men in American art. Through both his art and lifestyle he would explore fame and the media, and tried to redefine the modern art world. Warhol has shown leadership through integrity by being able to be different. Even when people didn't like his art, and thought that what he was doing with his art was not good; he kept doing it because he knew it was right. Although he didn't start pop art, he had a major influence on the pop art world even when it's compared to music. Many of the new ideas of expression in art were based off of Warhol's previous works.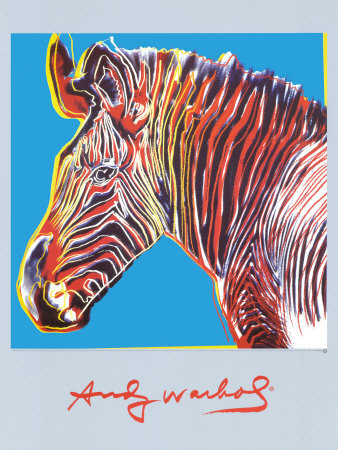 Warhol was the kind of person that what you see is what you get. His motivation was to be different. It made his strengths of loving life and his creative power really amuse the followers of his work. Warhol's work didn't follow the mainstream of the other artists in his decade. He wanted his work to stand out and be different. His artwork was different because he didn't just paint with a brush but he would move the paintbrush all sorts of ways: swirls, sways, drips, dries, lines, dots, and splatters. A lot of people like his new found art technique and others began to follow in his footsteps. He was a leader because he motivated others to try to practice his style of art.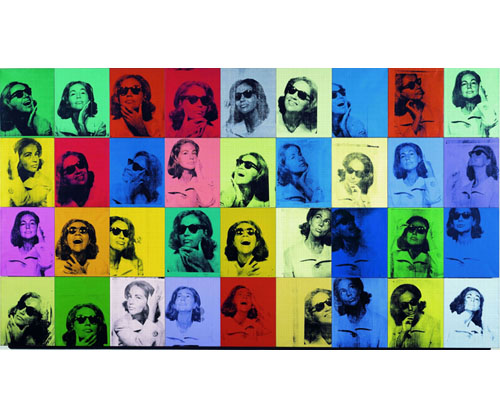 Andy Warhol's new ideas changed the art world and cinema. His confidence came off to many like a Nike's slogan, "Just Do It!" He wasn't afraid of what people thought of his work, because he was successful in what he was doing. His confidence was his attitude that he was virtually the best at what he did, and that you could only learn from his works. His followers agreed and that's how he became the Pope of Pop.
It was the way that art and cinema would be forever changed by the work of an American artist, because of the many followers that loved his work and would do it in their own. Warhol wasn't the stereotypical artist that was anti-social; he was a man that had ideas that led to new extremes. Warhol's motivation to become famous and wealthy, how he communicated his new ideas through his work, his integrity was that he wanted to be different, and his confidence that he didn't care what people thought of him would be why I considered him a leader, especially to the art world.
Page created on 5/23/2010 12:00:00 AM
Last edited 9/20/2018 8:44:02 PM
The beliefs, viewpoints and opinions expressed in this hero submission on the website are those of the author and do not necessarily reflect the beliefs, viewpoints and opinions of The MY HERO Project and its staff.