"Reality is a lovely place, but I wouldn't want to live there." This is a lyric that has become a mantra for the fans of a very special and talented man, the creative genius behind the project Owl City. His name is Adam Young, and he uses his music as a way to escape the bonds of the real world and give messages of faith, hope, and happiness to all who listen. Owl City is a project started by Adam in 2007, and his fans have been hooked ever since. I consider heroism to be found through how in touch with his faith he is, how dedicated he is to his fans and how grateful he is for them, and his devotion to fighting against child hunger.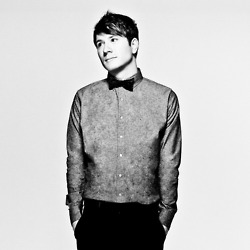 Adam Randal Young was born on July 6, 1986 in a small town called Owatonna, Minnesota, where he still resides today. Growing up, he was very shy, and that is still true. He puts all this aside to go up on stage every night and do what he loves. Adam started writing music from his parents' basement using his old laptop. Although a lot of his earliest music is digitally produced and electronic/synth-based, Adam can also play guitar, piano, bass, and drums, which is showcased in some of his newer pieces, like the album All Things Bright and Beautiful and especially his newest album, The Midsummer Station. Before he started writing music, he worked loading trucks in a warehouse for the Coca-Cola Company, a job he hated. When he wasn't loading trucks, he was in his parent's basement, creating music to battle his unusual sleeping patterns due to insomnia. He didn't think the music would leave the confines of this "cave", but one weekend when his parents were away, he created his first self-released digital EP, Of June under the moniker Owl City. "Songs were uploaded to MySpace upon completion, and Young began attracting a surprising amount of attention on the networking site (iTunes)". Eventually, the world decided they wanted more of the wonder and mystery of this project, which he wrote and created the music for by himself. In March 2008, he released his first full-length piece, Maybe I'm Dreaming. His song "Hello Seattle" became very popular and aided him in getting his contract with Universal Records. His first record for this label was called Ocean Eyes, which was released July 14, 2009. "Fireflies", a song on this album, became a hit almost overnight, and it reached number one on the charts in several countries. It sold more than three million copies and went triple platinum, and this song has become one of his most famous. Adam released another album, All Things Bright and Beautiful, in 2011, which was more focused on guitar and drums than the electronic side of his music. Most recently, he released the Shooting Star EP, "Good Time" (featuring Carly Rae Jepsen), and the full-length album The Midsummer Station, which definitely took a different direction in the sound that he portrayed. Adam has many other projects besides Owl City, all with equally awe-inspiring monikers (and some nonsense songs) such as Sky Sailing; Port Blue; The Grizzly; Insect Airport; Windsor Airlift; Swimming with Dolphins; Brother Reed, You Have Messed Up My Afro; The Perfect Theory; and many, many, many more.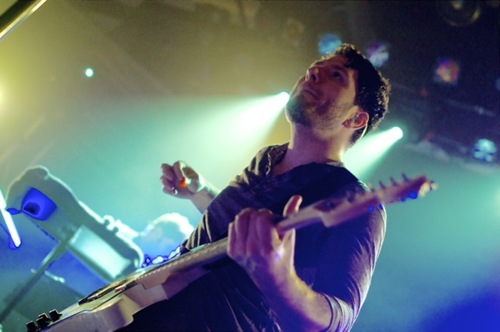 Through all his success as an artist, Adam doesn't have a hard time helping those in need. A cause that is very important to him is child hunger. One thing he's done to make a change is teaming up with ConAgra foods and Jewel in the Child Hunger Ends here campaign. He released a single for it, called "Here's Hope", which depicts child hunger and what we can do. In an interview about his recording this song and fighting against child hunger, he said, "The fact that some of my fans could be affected by this, to me, just knowing that is very sobering, and it makes the issue all the more dire. And to suddenly have this chance to use music as a vehicle to spread hope has been a dream come true for me ("Owl City Spreads the Word About Child Hunger"). He also sells a ConAgra t-shirt on his Owl City merchandise web store, and proceeds are donated to the organization. Another way he spreads the word and helps put an end to child hunger is through The Salvation Army's Rock the Red Kettle. During his time in the U.S. during his The Midsummer Station tour, he and his live band visited many Salvation Army locations across the country to help out by helping unload boxes and serving food to those in need. Adam is also a devout Christian, and he spreads the Good News through his music. Some of his songs like "Meteor Shower", "Tidal Wave", "Galaxies" and "Angels" make reference to our Lord. When asked what the source of his creativity was, he responded with, "Faith and imagination. Faith is the reason I do what I do, imagination is the fuel that keeps the creativity flowing. The Lord Jesus Christ is my reason for creating and I have nothing but thanks and gratitude toward him for being allowed to do what I do, and ultimately, seize my wildest dreams as if they were just there waiting for me (Moring)".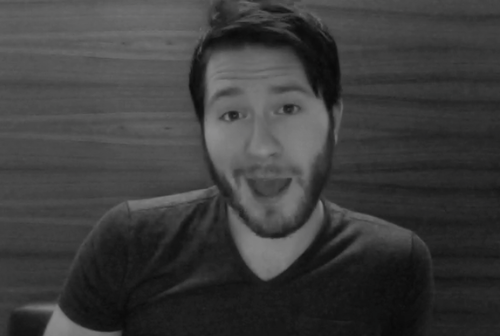 I could go on for days on why Adam is my hero. His music has always intrigued me, and as I've gotten deeper over the years into finding out more about Adam and becoming a truly dedicated fan, I've fallen more and more in love with the music and the man behind it. His music is a transport into a world all his own, where everything is dreamy, and every mushroom cloud has a silver lining. He keeps very in touch with his fans and has always been very down to earth. On Thursday evenings, the Owl City Twitter is bombarded with tweets from fans in the hopes that Adam will answer one of their questions with a classic ridiculous answer, as he does Q&A sessions on a weekly basis. I was lucky enough the other day to (finally) receive a reply after almost a year of asking silly questions. Fans constantly send him artwork, which he encourages and posts on his Twitter, Tumblr, and a special fan page he's made on his website for all the "owlsome" artwork his fans make for him. He keeps his fans very involved in what he does. He recently had a poster design contest, and there currently is a contest to create a music video for one of his newer songs, "Gold", which I will be entering. I believe Adam is the most adorable, smartest, dorkiest, friendliest, and sweetest guy to walk this planet. He constantly has things to keep his fans smiling and coming back for more, like his hilarious and knowledge-encrusted blog posts that let you into what goes on in his world and in his mind. You also develop an extensive vocabulary after listening to such a smart man. His fans do their best to stick by him through whatever life throws his way. My life would not be the same without Owl City, and I can never thank Adam enough for the impact he's made and will continue to make on my life for years and years to come.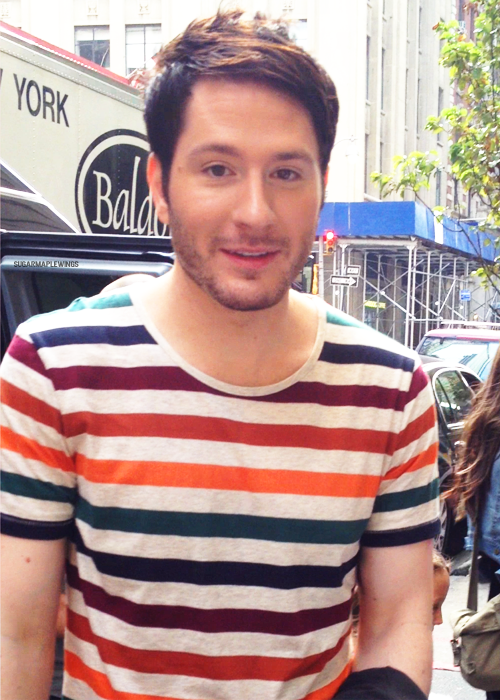 To sum things up, Adam is definitely a hero in how he presents himself and how in touch he is with making a change and helping his fans and others who are in need. Adam brings beauty to the real world around us, and shows us how things are in his own world, transporting anyone who wants to escape the bonds of earth to a beautiful place beyond the reaches of their imagination. He makes sure he presents himself as a role model and a hero for all. Of course, to the fans of Owl City, reality is a very lovely place, but we wouldn't want to live there.
Page created on 2/4/2013 12:00:00 AM
Last edited 2/4/2013 12:00:00 AM