All of us have a hero. To some, a hero might be favorite actor, someone closer to home like a father or uncle. It means different things to different people. In my opinion a hero is a person who does something wonderful for others without stopping to worry about how the cost will be, money, or anything ales will affect him. Someone who trying to make somebody's day better. For this website I choose King Abdullah II bin Al- hussien. Maybe you do not know about him but he is really a great person.
King Abdullah II bin Al-hussien is the king of Hashemite kingdom of Jordan, he was born Amman on January 30 1962 is the current king of the Hashemite kingdom of Jordan. Abdullah has been married to queen Rania of Jordan since 1993. His reign has been one of stability, progress, and great economic growth. He assisted in the continued operation of Jordan, he has made sure steps towards the overall development in all aspects of living including economic, educational and health.
Jordan witnessed since his majesty King Abdulla II of his constitutional powers to important development in the fields of economy was to amend regulations and investment laws, Jordan also witnessed a number of health Coverage of children, elderly and the poor people, health insurance.
Health centers and clinics have increased significantly, which increased steadily from 7,221 to 1322, and the number of pharmacies from 1,470 to 1,666 pharmacies. The improvement in the availability of health care positively in the low rates of infant mortality from 29 to 21 per thousand live births. He has also paid considerable attention of education, increased the number of schools in Jordan from 4,676 schools in 1999 to 8,555 schools in 2008. There is a marked increase in the number of student from 1,380,722 students in 1999 to 7,555,689 in 2005 and that has increased the number of teachers in schools. Also, he did several reforms to improve political mechanisms, as well as regulation on press freedom, he is one of more plurality.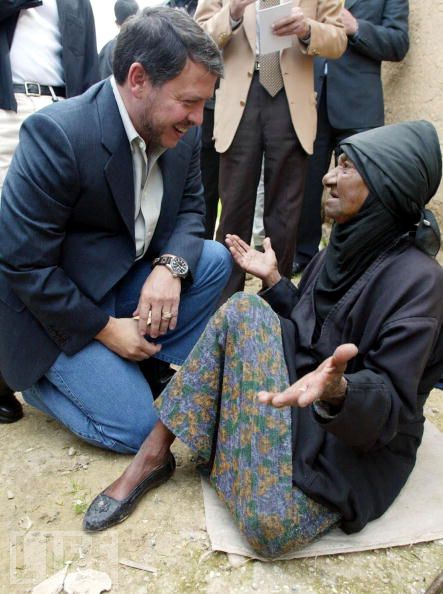 He has been active in peace matters in the Middle East, between Israel and Palestine. He is still on the Palestinian issue making an effort to reach a Palestinian state to return it to owners, return their rights, and their independence on their own soil. Abdullah took part in the promotion of peace among them. Also He helped a lot of Palestinian people, he gave each of them land to build houses for them to rest on it, gave each one of them job opportunities, and he raised their salaries, and the wonderful thing that has not been done before is to donate blood. His majesty King Abdullah II has done a national campaign to donate blood for the brotherly Palestinian people in the Gaza strip to help treat the wounded as soon as possible. He also helped Iraqi people during the war. He welcomed them in Jordan and let them live a decent life there.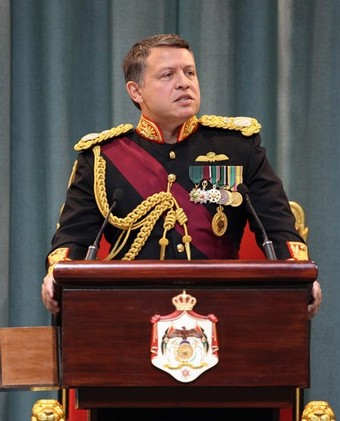 People need heroes to look up to and help them. King Abdullah II bin Al-hussein was a needed hero to many people of Jordan, as well as the rest of the Middle East.
His help with health coverage and increasing education availability made him a hero to several people. That is how a hero does something wonderful, and that is why Abdullah II bin Al-hussein is my hero throughout my life, I will always remember these acts from his heart that makes me look up to him and want to be a better person, help everybody who needs my help.
Page created on 12/16/2009 12:00:00 AM
Last edited 12/16/2009 12:00:00 AM