Alexandre Bilodeau
by
Lane and Daniel from Calgary
My older Brother gives me inspiration
Alexandre Biladeau lives in Montreal, born September 8, 1987. He specializes in freestyle skiing and won the 1st Olympic gold medal on home soil.
In 2006 he finished 11th in the 2006 winter Olympics in Salt Lake City. Later he went on to the world cup and he became the world's youngest freestyle skier to win the World Cup. In 2005/2006 he finished 2nd in the whole world so he managed to get rookie of the year award. In February he won 4 straight world cup events and was part of two Canadian sweeps of freestyle skiing. Hde achieved it with Vincent Marquis and Pierre Alexandre Rousseau continuing his streaks. Bilodeau clinched 2009 overall moguls event on February 20th. In the freestyle world championships he finished 8th followed by winning the dual moguls. In the 2010 winter Olympics qualifying run he finished 2nd. In the gold medal run he did a back double full on the 1st jump and on the second he did a back iron cross. He topped it off with the fastest time in the competition which scored him 26.75, and became the first Canadian Olympic gold medalist on Canadian soil.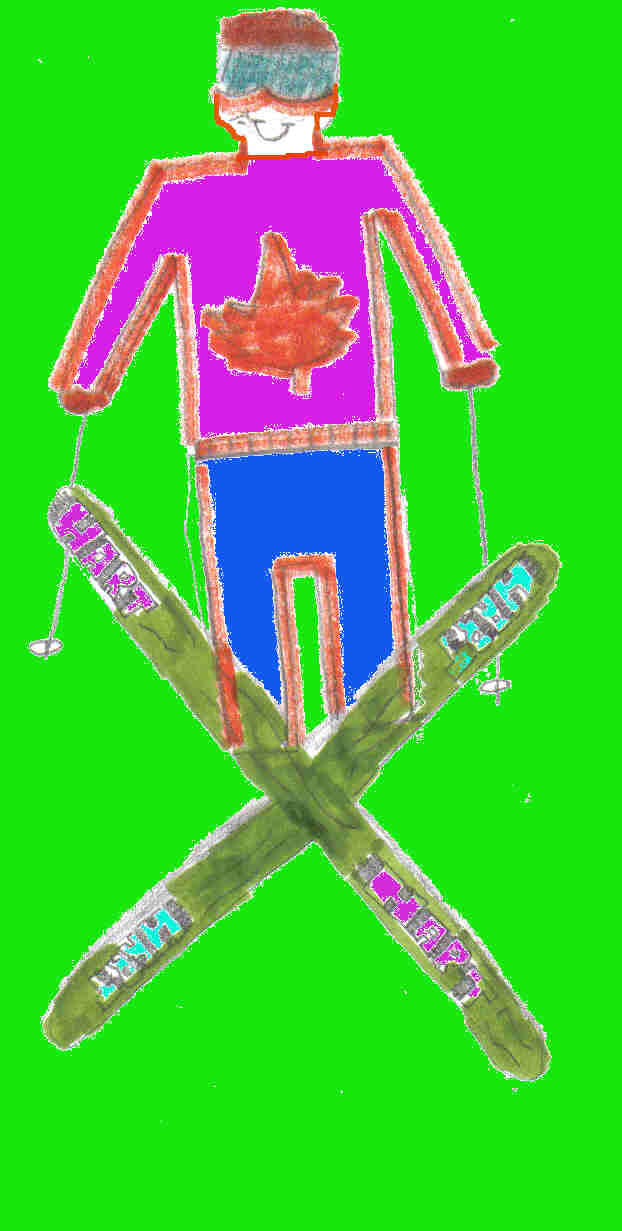 Alexandre Bilodeau is the son of Serge Bilodeau and Sylvie Michaud. His Brother Frederic was diagnosed with Cerebral palsy at a very young age and was told he would be unable to walk at the age of 12. Frederic is now 28 and amazingly, he can walk. Alexandre Bilodeau has a sister named Beatrice. Alexandre told his sister that she was the next Jen Heil. Alexandre Bilodeau often went to his older brother's school to encourage the kids to be good strong athletes. As a child, Bilodeau was a pretty good hockey player and often played on the streets with his friends. Then Alexandre's mother got sick and tired of taking him from rink to rink to practice and play against other teams. So when he was seven he decided to do moguls after he watched the amazing gold medal run by Jean-Luc Brassard.
Bilodeau Graduated from Jean-Eudes, a French language high school in Montreal where he studied Sciences. Bilodeau is now studying Environmental sciences. Bilodeau said if he was not a mogulist he would have became a fighter pilot. He says his biggest influences are his father and his brother. His nickname is Big Al. In his free time he likes to ski and play piano.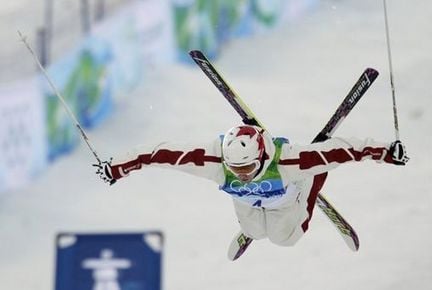 Alexandre Bilodeau is a member of the men's Canadian freestyle team. Bilodeau finished 2nd in the qualification round. In the finals, Bilodeau scored 26.5 with one of the fastest times ever. When he won the gold medal, all of Vancouver started to party all over the streets. The next day 22,000 people entered the BC palace to go and watch the gold medal ceremonies. A couple days after, Bilodeau and Jen Heil donated their money to charity. Alexandre Bilodeau gave his money to the to the health center for cerebral palsy. When Alexandre won, everyone from Australia was a little suspicious that the judges were not being fair. Before the Olympics Bilodeau didn't even win a gold medal but he saved it for the Olympics. A month after I went to COP and saw Alexandre Bilodeau do the run that he did in the Olympics at a freestyle moguls event. It was amazing and of course he won.
Page created on 7/6/2011 12:00:00 AM
Last edited 7/6/2011 12:00:00 AM
The beliefs, viewpoints and opinions expressed in this hero submission on the website are those of the author and do not necessarily reflect the beliefs, viewpoints and opinions of The MY HERO Project and its staff.