Alexander E. Rodriguez
by
Bryan Gomez from Lakewood
Many people who know about baseball know about Alex Rodriguez. Alex and other great baseball players are continuing to change the game of baseball. Alex has set and broken many records starting back in 1994. The fans at Yankee Stadium and in other cities know him as A-Rod. He is one of the few leaders on the baseball diamond for the Yankees and in the Major Leagues at third base. Without Alex Rodriguez, the Yankees probably would not have won the World Series last year.
Alex has set many great examples for young baseball players across the globe. Young athletes choose to be number 13 because they look up to Alex Rodriguez. He is a leader on the field by helping his team win games and helping lead them to the playoffs and the World Series. His vision is to make a repeat of last season by appearing in the 2011 World Series, earning his 2nd personal title and the Yankee's 28th title. He motivates other players to want to be like him and be better than him.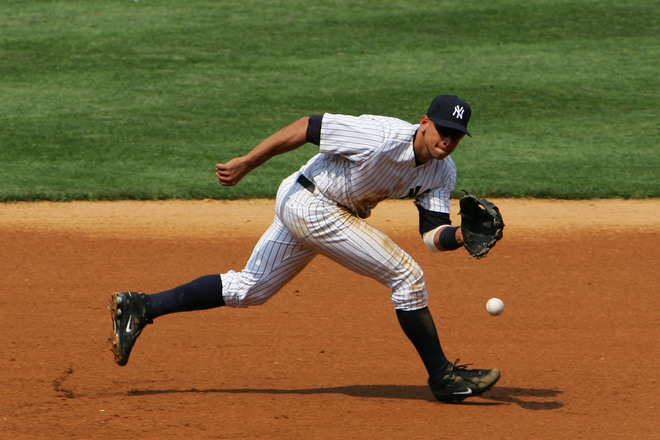 When the truth came out about A-Rod using steroids from 2001 to 2003, it did not affect his playing because it was in the past and he wanted to move on and continue playing baseball. While other players would be more worried about how the press was going to continue antagonizing them about the steroid use, Alex focused on playing baseball. I believe this is a great reason why he is a leader because he accepted his mistakes and moved on with the season. He shows everyone in the world of baseball that what he did was a mistake, and that he has changed. He was quoted about his use of the steroids, in April of 2009, saying, "I was young and stupid. I needed to take those to hang with the big boys at the time." He says now he has learned from his mistakes and now is taking on greater responsibilities.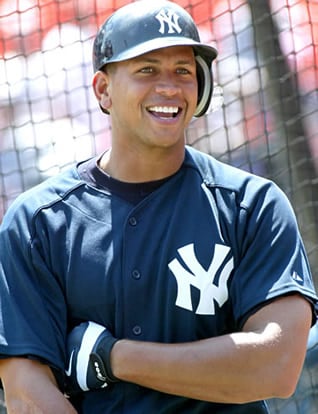 With many of the records he has broken in the past 17 years, A-Rod shows great confidence in his bat power by hitting home runs, running fast from base to base, and having a very high field percentage on the field at third base. Some baseball experts say that Alex Rodriguez will break Barry Bonds' All Time Home Run record long before he is done playing baseball. He currently sits at 585 career homeruns and needs fewer than 200 to beat the record. He shows good integrity by playing baseball continuously and not letting something get in the way of him doing what he loves to do the most.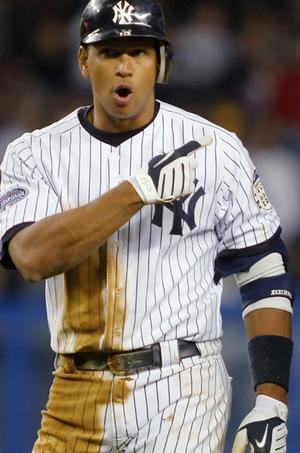 Alex Rodriguez has good communication skills on and off the field. On the field, he helps out the rookies and players new to the team by telling them what it takes to be a starter and to get some playing time on the team. Off the field, he helps hold many baseball camps in New York, Florida, and Texas. He also owns a car dealership in Arlington, Texas. He is also a spokesperson for many corporations who support athletes. He is never afraid to speak up about something that doesn't seem right or isnt correct.
I believe Alex Rodriguez is a good leader in the game of baseball. Alex shows leadership by showing motivation for the game, integrity when things get rough, confidence to do his best, and communication by telling his other teammates what is going on and by being a representative for several corporations. If I could choose the best current baseball player, I would choose Alex Rodriguez because of what he has done to show me that anyone can accomplish their dreams.
Page created on 6/2/2010 12:00:00 AM
Last edited 6/2/2010 12:00:00 AM
The beliefs, viewpoints and opinions expressed in this hero submission on the website are those of the author and do not necessarily reflect the beliefs, viewpoints and opinions of The MY HERO Project and its staff.