Archie Mason Griffin was born in Columbus, Ohio on August 21, 1954. His dad's name is James Griffin and his mom's name is Margaret Monroe Griffin. Archie comes from a family of seven brothers and one sister. All of the Griffin boys were athletes and all of them would go on to play college football while three would go into the NFL. The president of the United States when Archie was born was Dwight D. Eisenhower.
When Archie was little he was a little chubby and his friends called him tank while his family called him butterball. When he was nine years old, he was such a big kid; he had to play little league football with teenagers. Archie learned he had to really work hard to succeed.
Archie Griffin's hero is his dad because he worked three jobs to support the family and make sure his children had a chance to get a good education. Most of the time his dad worked morning, noon, and night but he would take vacation time to be there for his children's games.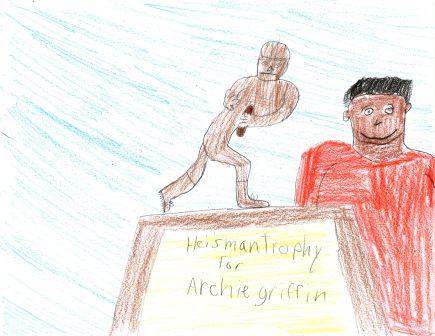 Archie worked really hard in high school. He attended Eastmoor High School where he helped lead his team to the Columbus City Championship as a junior. He started out as a second string fullback and finally got his chance when the first string fullback did not show up. He worked so hard he got a full ride scholarship to The Ohio State University to play football. His coach at that time was Woody Hayes. Archie earned a spot on the team as a running back instead of a fullback. In Archie's first game he only touched the ball once and he fumbled it. In his second game, he ran 239 yards and beat the all-time school record for a single game rushing. At the end of Archie's second game, he received six buckeye leaves. His total rushing yards in his freshman year was 867 yards.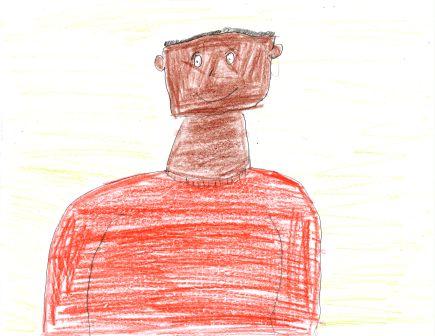 The oil crisis happened in 1973. The oil crisis was when there wasn't enough oil so people could only buy gas on certain days. In his sophomore year he ran 1,428 yards and set a record for most consecutive 100-yard games. The Buckeyes won the Rose Bowl and Archie came in fifth in the Heisman Trophy race. In his junior year he ran 1,620 yards and won the most votes to win the 1974 Heisman Trophy. In his senior year he ran 1,357 yards and won his second Heisman Trophy. He is the first individual, and probably the only, to ever win the trophy more than once. He had a total of 6,559 all-purpose yards and he scored 26 touchdowns. The Vietnam War ended the year Archie won his second Heisman trophy in 1975.
Archie received many awards during his time at The Ohio State University:
• Big Ten MVP 1973-1974
• Player of the Year 1974-1975
• Walter Camp Foundation top player 1974-1975
• Maxwell Award 1975
• Sporting News Man of the Year 1975
• One of two players ever to star in four Rose Bowls.
While things were going good for Archie on the football front, his education was the most important reason he was attending The Ohio State University. Gaining a great education was priority number one but his character off the field was like no other. Archie made his bed in hotels, he yelled at his teammates for missing class, and he refused to hang around bars. It didn't matter how bruised and beaten he was from the game on Saturday he still attended church every Sunday. Archie graduated a quarter early with a degree in Industrial Relations.
After Archie's senior year he entered the National Football League (NFL) draft in 1976. The Cincinnati Bengals chose Archie Griffin in the first round. He played for the Bengals from 1976 to 1983. In 1981 he was a part of Super Bowl XVI. Some of his accomplishments in the NFL were the eighth all-time leading rusher for the Bengals.
Archie Griffin's first wife was Bonita Davis but they got divorced. His second wife's name is Loretta Laffite. They have three sons who are named Anthony, Adam and Andre.
Archie returned to his alma mater where he became the Assistant Athletic Director in 1984. It would only take a few years for him to become the Associate Director of Athletics where he oversees 18 sports at The Ohio State University. Currently he is the President of the Ohio State Alumni Association. While Archie Griffin is known for his presence on the field, his presence off the field has been just as inspiring. Archie is involved in many charities and as a motivational speaker. As a long time member of the Fellowship of Christian Athletes, Archie feels as though he owes his discipline and character to Christ. He is also a goodwill ambassador for Ohio.
Archie inspires kids to grow up and be the best that they can possibly be. Coach Woody Hayes said, "We value Archie's attitude more than his football ability, which is saying something because he can do anything". Archie always said, "Education first, sports second". His pillars of success are Desire, Dedication, and Determination. This is why I chose Archie as my Ohio Hero.
Page created on 5/9/2011 12:00:00 AM
Last edited 5/9/2011 12:00:00 AM