Ales Hemsky
by
Adam from Calgary
Ales Hemsky was born in Pardubice, Czechoslovakia on August 13, 1983. Ales Hemsky is the son of a hockey coach. Ales Hemsky has a brother named Petr who is one year older than Ales Hemsky. Ales Hemsky first got on skates at the age of four. At the age of fifteen Ales Hemsky tried Soccer and his dad also wanted them to be all around athletes.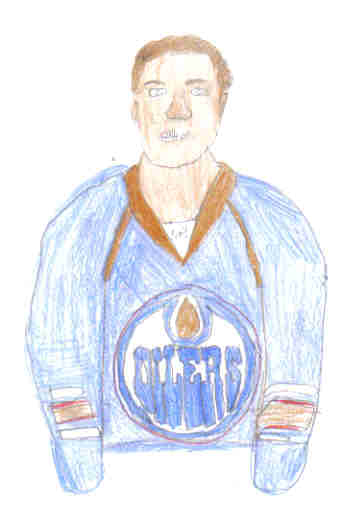 When Ales Hemsky was a kid his dad took them through skating drills. When they got back with their Hockey team in Pardubice Czechoslovakia Ales Hemsky and his brother Petr were two of the fastest skaters on the team. Ales Hemsky was still one of the fastest skaters even if he played with kids older than him. When Ales Hemsky played in the juniors in Pardubice he was one of the youngest hockey players to play in the ELHJ in the year of 1998 until 1999. His coach thought Ales Hemsky was an important player on the team because of his good skating skills and especially on the power play because he had more room to skate and use his skating skills to help score goals. In the juniors Ales Hemsky had 24 goals and 38 assists in 51 games and that totaled up to 62 points. In the summer of 2000 Ales Hemsky and his brother Petr had to face a tough decision of moving to North America to play Hockey or stay and play hockey in juniors for the fourth line so He decided to go and play in North America so he could be seen by scouts every game in the CHL to try to make it to the NHL.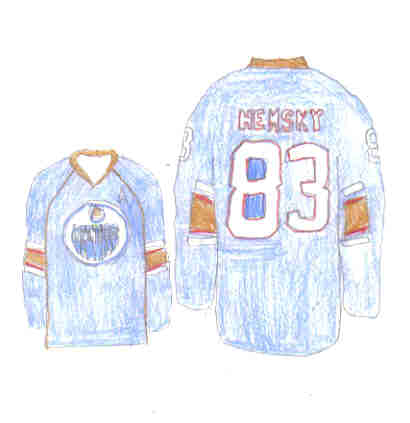 Ales Hemsky is my hero because he's my favourite hockey player, so I always watch carefully when he's on the ice. I also think that when Ales Hemsky's on the ice he always tries his hardest. Another reason why he's my hero is because he has really good hockey skills. Ales hemsky also played other sports when he was growing up. I also like that he is committed to playing hockey.
I think Ales Hemsky is one of the best hockey players in the NHL because he's a really smart hockey player. That is because he doesn't do everything himself. Instead, he will pass the puck to other players. He also has really good skating skills and really good stick handling skills. Ales Hemsky first got on skates at the age of four and grew up to be a really good hockey player. Another good thing about Ales Hemsky is that he was an all around athlete.
Page created on 7/8/2011 12:00:00 AM
Last edited 7/8/2011 12:00:00 AM
The beliefs, viewpoints and opinions expressed in this hero submission on the website are those of the author and do not necessarily reflect the beliefs, viewpoints and opinions of The MY HERO Project and its staff.